Stitchfield 2017
Presented by Design Tasmania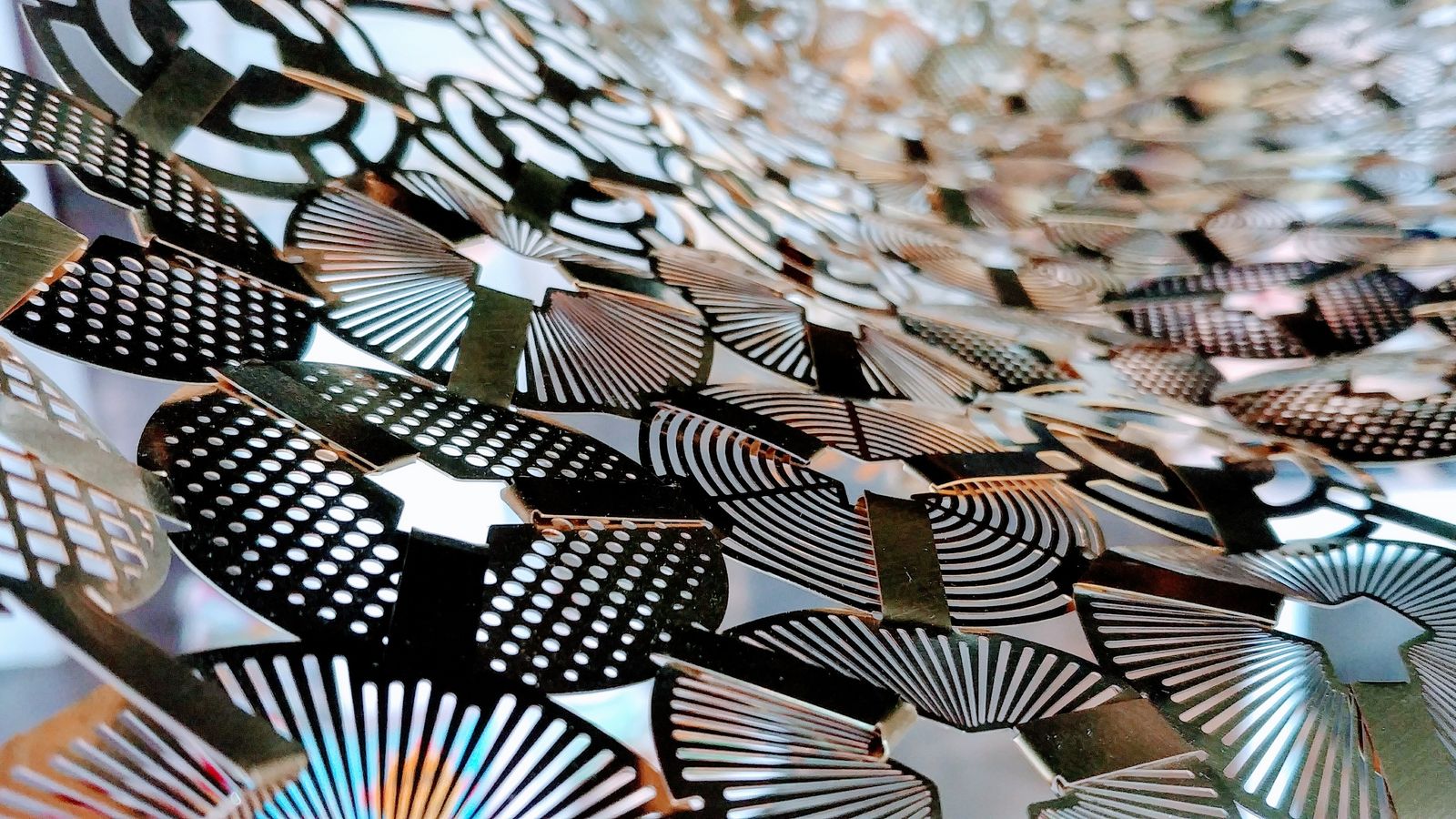 Stitchfield 2017 an interactive installation presented in collaboration with Design Tasmania
30 November 2017 - 31 January 2018
Stitchfield was woven by the delegates at the 2016 Women in Design symposium. The installation combined brass components to form a metallic wave that was then suspended from the ceiling as sculptural design.
At ADC, Stitchfield will be available at events for audiences to weave new elements into the design. The site-specific installation, that was first shown in Sydney at Design Made event in October, will float in the Centre until 31 January 2018.
Collective making
Commissioned by Design Tasmania CEO Karina Clarke, Melbourne architect Claire Scorpo and Alice Springs-based designer Elliat Rich collaborated to design components that would form the basis of an interactive work that connected people through the making process. The acid-etched brass components are deliberately left uncoated, allowing the makers' fingerprints to add a very personal element to the expanding work.  
Scorpo and Rich further developed the brass elements into a jewellery collection available for purchase from Object Shop.  
Designed by Elliat Rich and Claire Scorpo in collaboration for Design Tasmania
Stitchfield 2017
Brass (acid-etched), cord, particle board, toggles
Dimensions; single stitch: 72 x 82mm,
Woven form: variable
Read more about Stitchfield on Elliat Rich's website here
Design Tasmania - Stitchfield from Australian Design Centre on Vimeo.
Image: Stitchfield (detail) installed at ADC 2017.  Photo ADC.