Christopher Neal / David Mac Laren OAM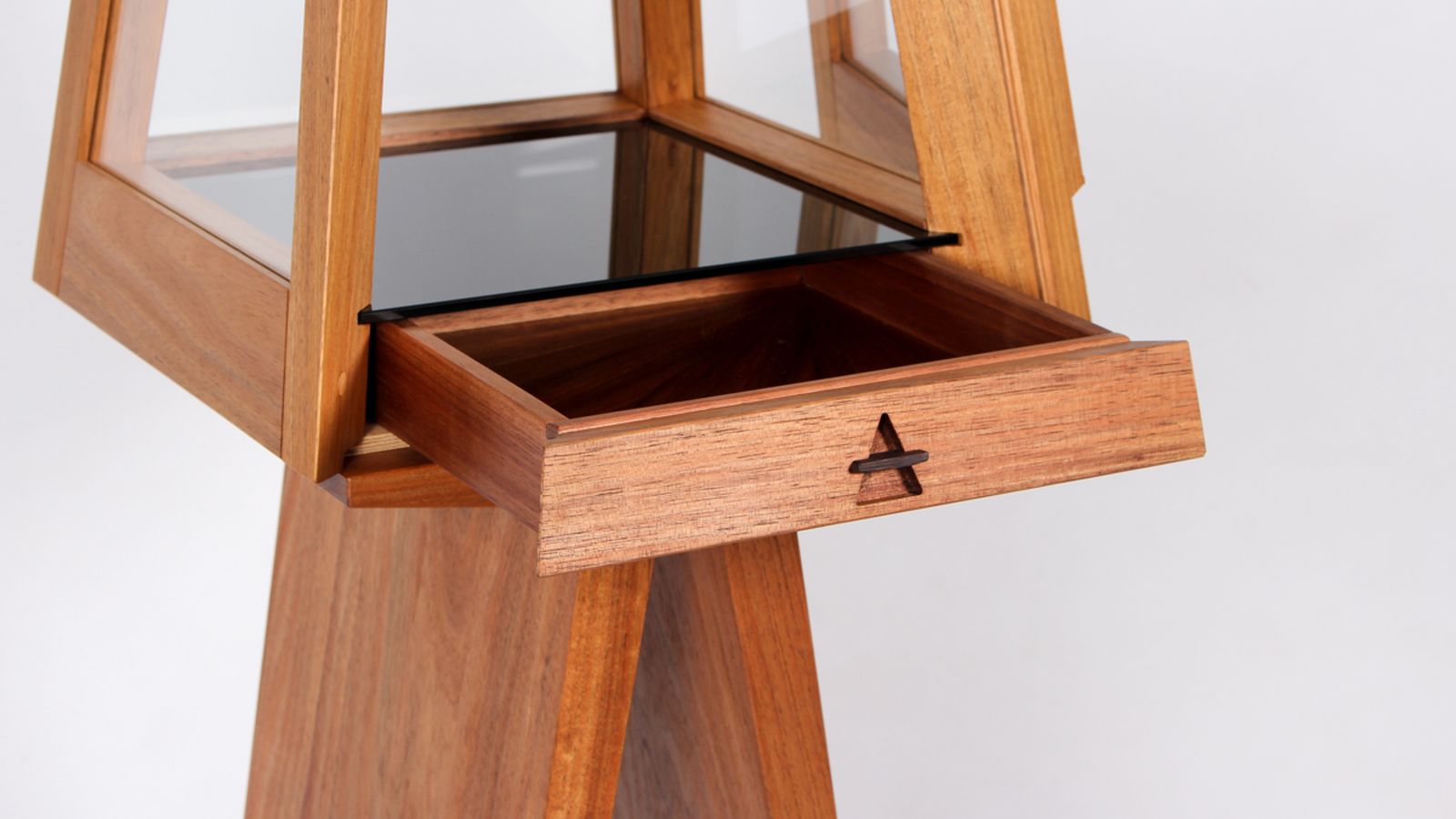 Keen to move beyond traditional furniture forms, Pyramid Display Case with Document Box and Pyramid Display Case with Drawer continue Christopher Neal's exploration of three-dimensional triangular shapes. Part of an ongoing collaboration with David Mac Laren, the work challenges the traditional use of the Lamello connector system in the construction of a pyramid.
Christopher Neal is a designer/maker creating original and custom fine furniture and timber home wares. Originally from England, Christopher studied Fine Furniture Making and Design at Sturt School for Wood in 2015 where he was awarded the Studio Woodworkers Australia 'Emerging Professional Award'. Since graduating, started working on his own range of contemporary furniture from Thirston's workshop in Nowra.
Pyramid Display Case with Document Box, 2021
Tasmanian blackwood, wenge, ebony
900 x 600 x 400mm
$8,500
Pyramid Display Case with Drawer, 2021
Tasmanian blackwood, wenge, ebony
2000 x 350 x 350mm
$6,200
Image top: Christopher Neal, Pyramid Display Case with Drawer, 2021. Photo: Courtesy of the artist