Jim Homann / David Mac Laren OAM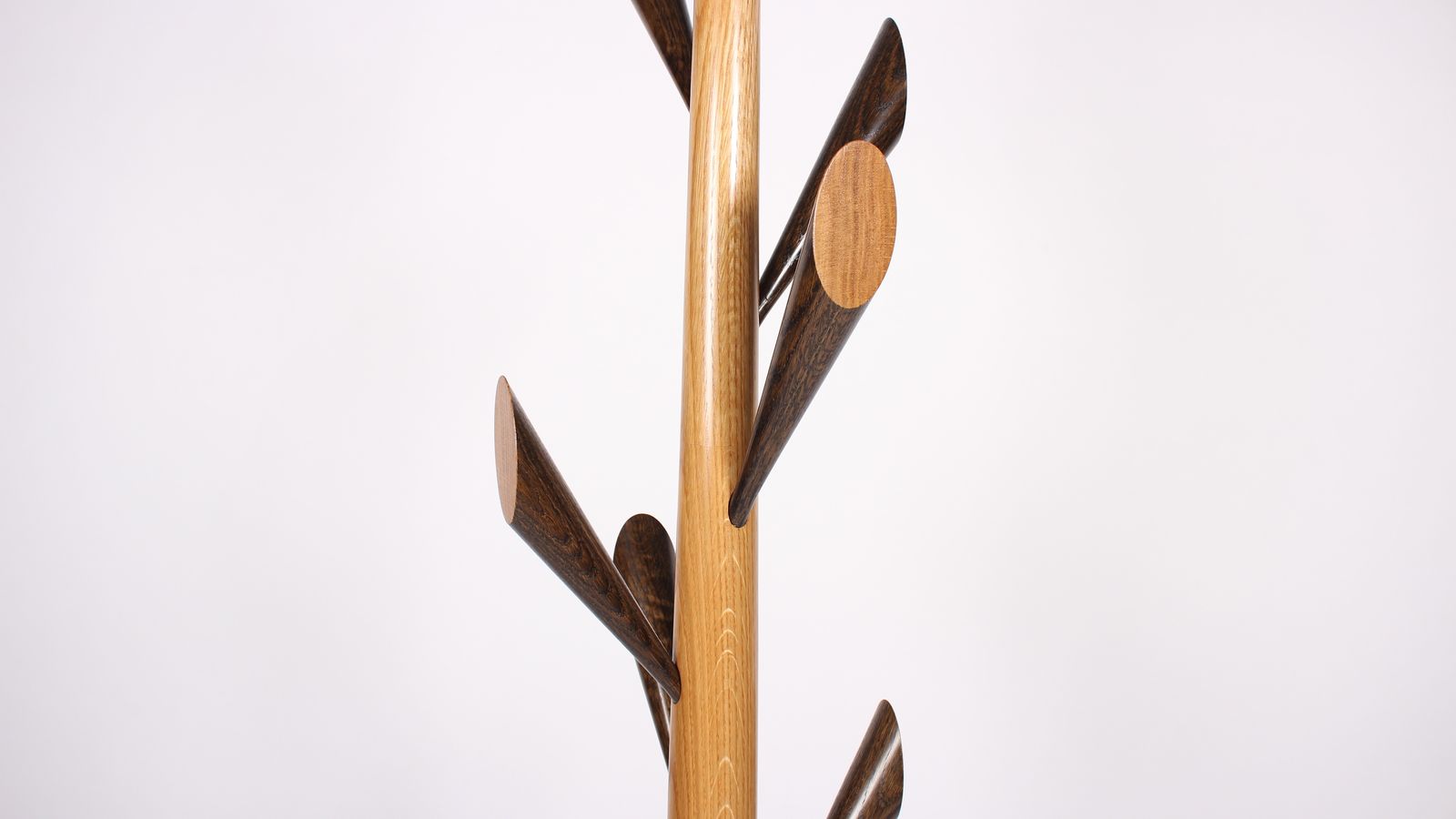 The Celebration and Exuberance hat stands explore the intersection between art and design and highlight the qem-like qualities of unique Australian burl timbers. They are a collaboration between Jim Homann and David Mac Laren and different versions have been in production for over 15 years.
As owner and director of the Bungendore Wood Works Gallery, David works closely with local makers and has raised the profile of and access to outstanding handcrafted furniture.
Jim is a fourth-generation builder and self-taught wood turner originally from Childers in Queensland. He lived and worked in Tasmania for a number of years, creating high end timber wine goblets. He moved to the New South Wales South Coast in 1995 and began working with David three years later. They held their first joint exhibition at Bungendore Wood Works Gallery in 2011.

Celebration, 2021
Red mallee burl, red coolabah burl, American oak, ebonised American oak, stainless steel threaded rod, aluminium
1700 x 400mm
$5,000
Exuberance, 2021
Red mallee burl, Brazilian mahogany, ebonised American oak, stainless steel threaded rod, aluminium
1900 x 400mm
$5,000
Image top: Photo: Bungendore Wood Works Gallery