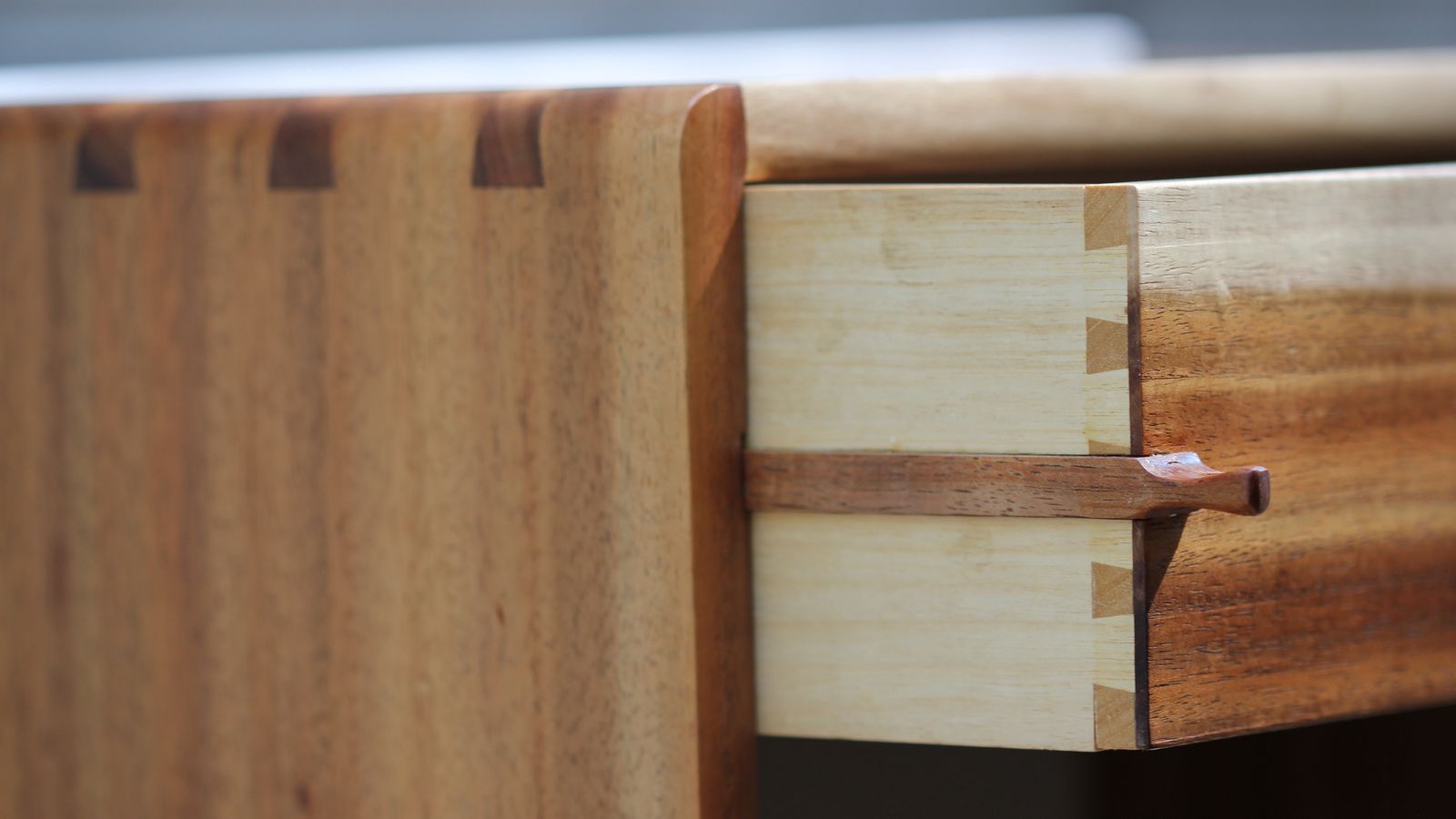 Named after the Victorian area where Phoebe has her studio, the Drummond Bedside Tables were created from salvaged timber and speak to her furniture making philosophy - paying great respect to the trees she utilises. She has milled local blackwood and other significant logs from regional botanic gardens, ensuring supply of excellent timber with a great provenance.
These tables reflect her fascination with the work of Swedish/American woodworker James Krenov (1920-2009). An influential maker, teacher and author, Krenov emphasised curved forms, subtle details and use of a wooden hand plane.
Phoebe Everill is a third-generation wood worker with a passion for beautiful timbers and the details that make them sing. In her early career, she established a successful carpentry and renovations business that focussed on personalized designs and exquisite finishing. She then turned her eye to fine furniture by moving interstate to study at Sturt School for Wood in 2009. In 2011 she completed a Certificate IV in Furniture Design & Technology. In 2013 she returned to Victoria to re-establish and expand her workshop to include a successful wood school at her property in Drummond. Phoebe is also an accomplished and popular teacher, with experience teaching a wide range of students ranging from primary and secondary school children, the Certificate IV class, and adult classes.
Drummond Bedside Tables, 2022
Storm-fallen Victorian blackwood, Queensland silver ash and Italian leather linings
340 x 450 x 225 mm each
$2200
Image top: Phoebe Everill, Drummond Bedside tables (pair), detail, 2022 Photo: Heather Waugh