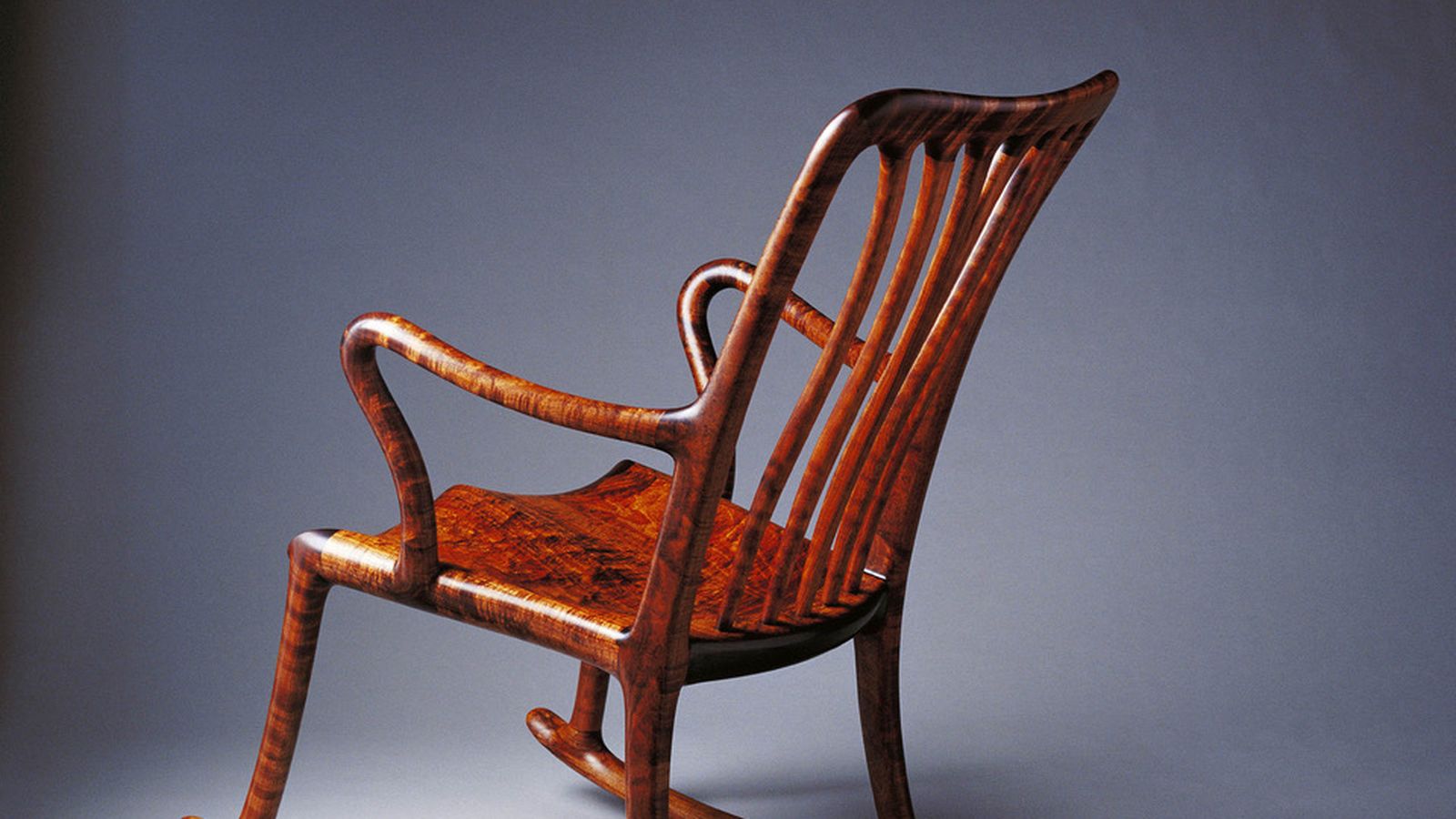 Rocker exemplifies Tony Kenway's desire to make a chair as comfortable and supportive as possible around the human form, using timber's intrinsic flexibility.
Across Tony Kenway's 40-year career, he has maintained a focus on Australia's fine subtropical timbers and has developed an active interest in sustainable forestry plantations for these species. He lives in the northeast coast of New South Wales, which was once the largest subtropical forest in the country.
Originally trained as a cabinetmaker and shipwright, Tony was awarded 'Best Chair' and 'Best New Artist' at the prestigious Philadelphia Furniture Show. His work is held in national and international collections including Queensland Art Gallery Collection, the Sir Henry Kendal Collection, Japan's Himi chair collection in Sizuoka and the William Morris Trust House in London. In 1998 he was awarded a Churchill Fellowship that allowed him to study with prominent designers in Japan, Italy, UK and USA.
Rocker, 2020
Quilted Tasmanian blackwood
860 x 600 x 980mm
$17,400
Image top: Tony Kenway, Rocker, 2020. Photo: David Young