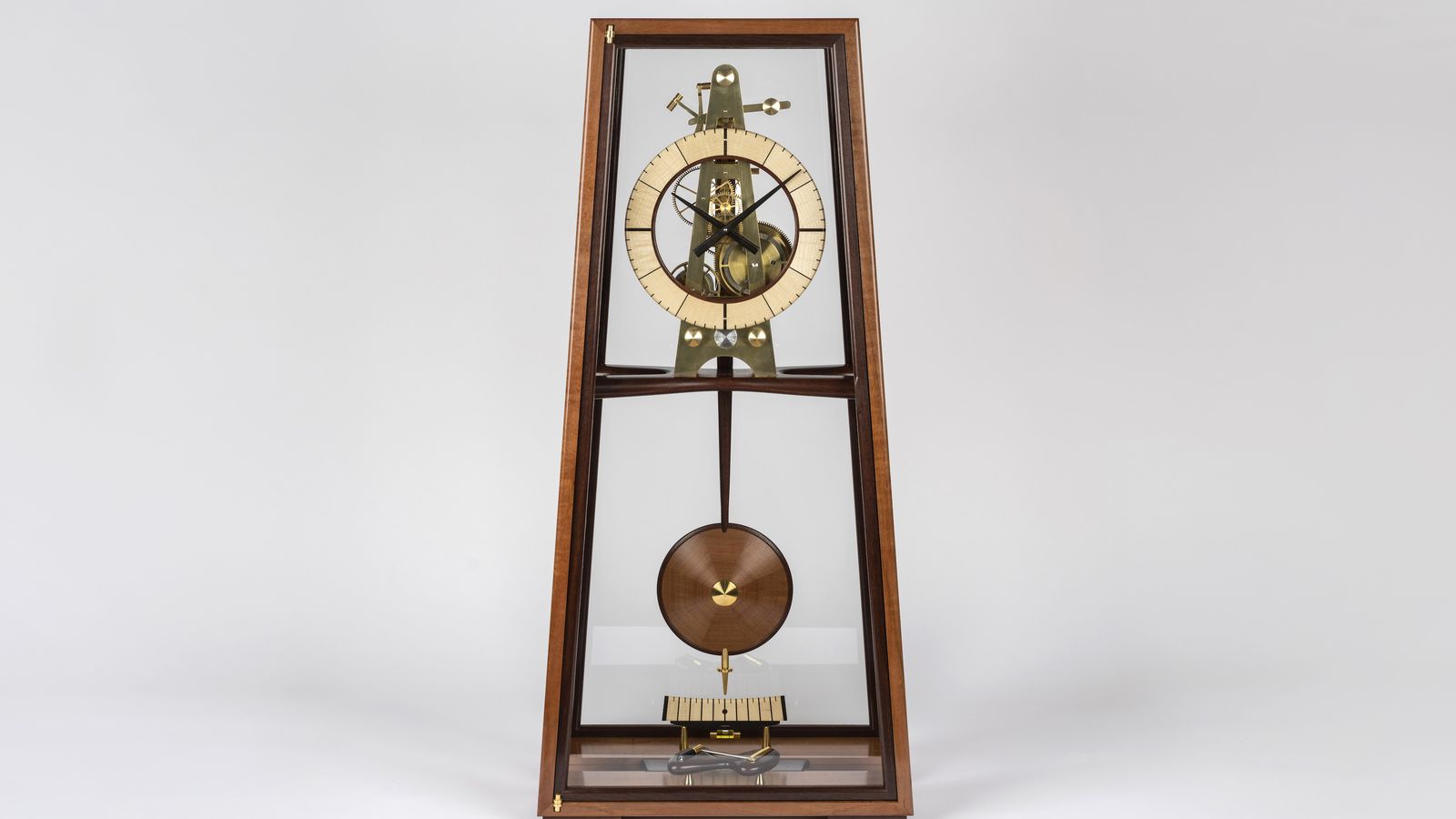 Clock 204 is a mechanical clock of eight-day duration and though featuring a diverse array of materials, he has created an object where the elements are essential, nothing is added which is only decorative.
Will's concept was to design and build a clock where the clock mechanics and cabinet form an integrated whole. In the past these were separate trades performed by different people coming from different craft traditions. Will has an ongoing interest in the crossover of techniques, methods and materials in each tradition, and how they can merge and influence each other. Clock 204 also combines both old and new technologies; for example the grasshopper escapement and maintaining power were invented by John Harrison in the early eighteenth century, while the constant force mainspring and micro ceramic ball races are recent developments.
Will Matthysen originally trained as an architect and worked on large commercial projects for 10 years before discovering the joy and satisfaction of designing and making with his hands. Over the last 30 years he has made over 200 clocks of all shapes and sizes for clients in Australia and abroad.
Clock 204, 2021
Tasmanian myrtle, jarrah, sycamore, ebony, gold plated brass, steel, glass, kunos oil
880 x 415 x 255mm
$35,000
Image top: Will Matthysen, Clock 204, 2021 Photo: Courtesy of the artist