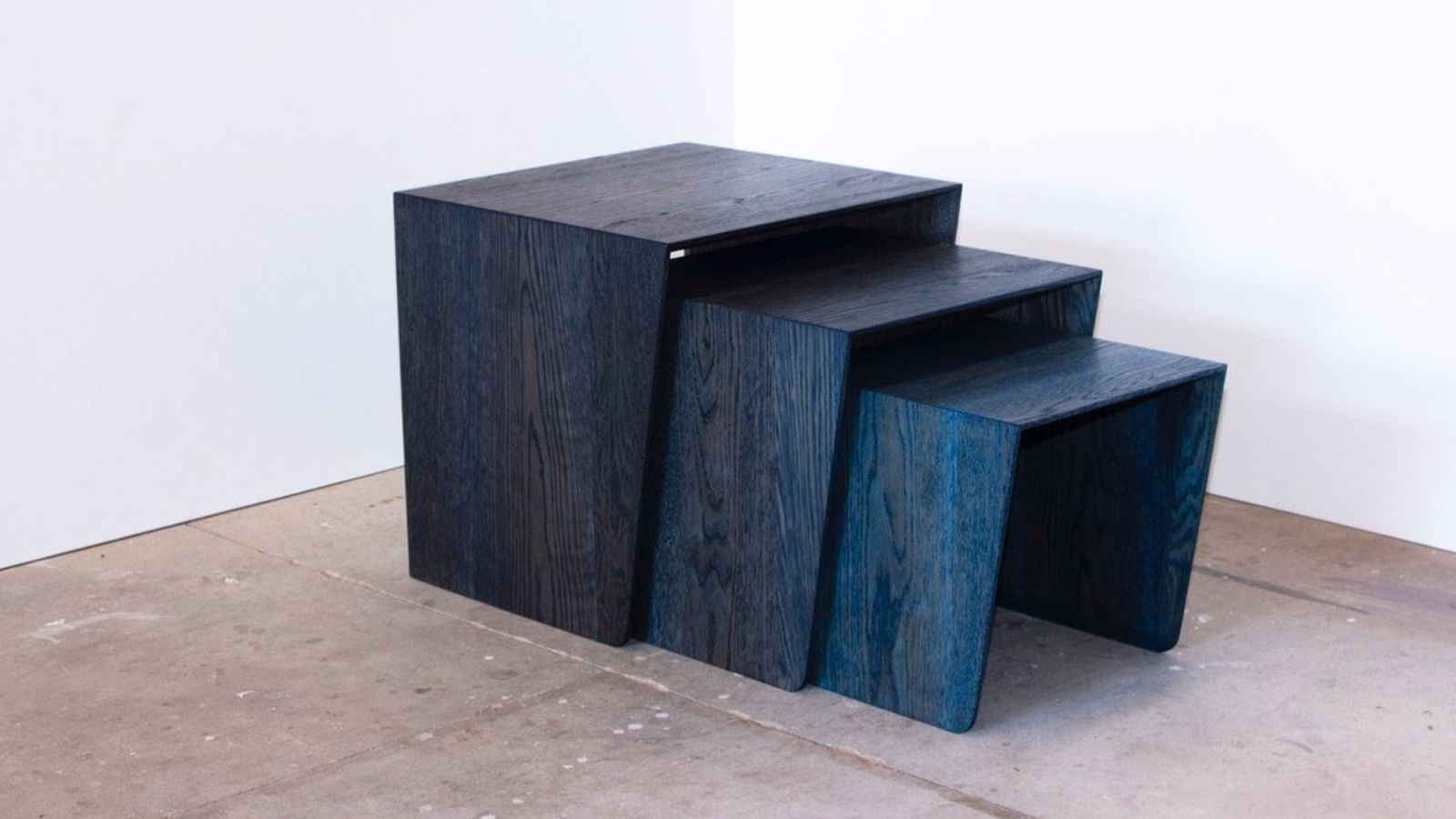 Shade Nesting Tables, 2018
The Shade Nesting Tables are a product of Daniel Tucker's memories as a boy playing with configurations of his Mother's nesting tables and are a contemporary take on this classic. This is a playful set with inherent movement and direction. The chamfered detail that lightens the edges also lightens the form on the ground making it easier to change the configurations on the floor. The tables would appeal to owners looking to add colour and playfulness in a considered way. 
The Shade Nesting Tables are made from solid FSC American White Oak. They use hidden tenon joints along the mitred edges. The profiles are cut and machined to create a heavy chamfer, refining the visible edges. The grain is oriented in a vertical/waterfalled way to allow the entire table to expand and move together. Using solid timber for the table surface allows repair and refinishing in later years. 
Image: Shade Nesting Tables, 2018, American oak. Photo: courtesy of the artist.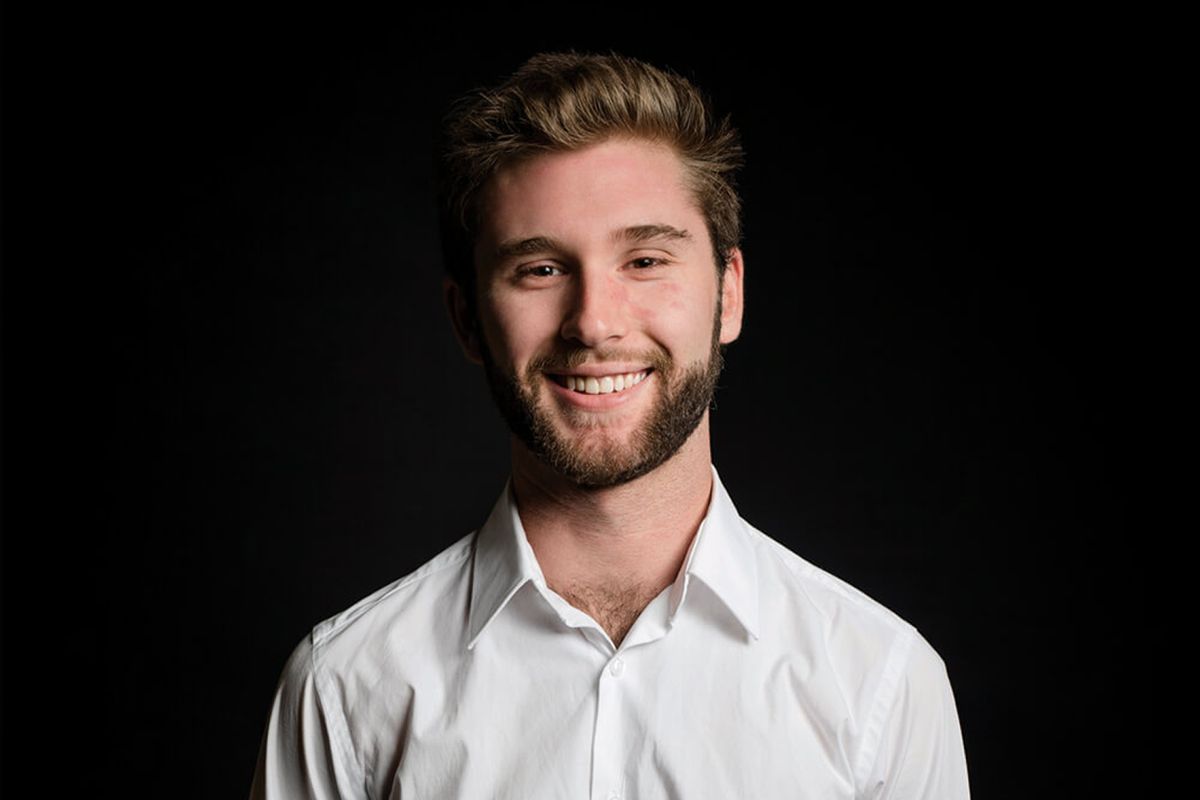 Daniel Tucker
Daniel Tucker is a sole practitioner, designing furniture and objects across multiple platforms. He combines technical training in Industrial Design with his training in Furniture making to create thoughtful, lasting pieces of furniture. Daniel has designed several pieces for the Australian brands, Design by Them and Jam Factory.