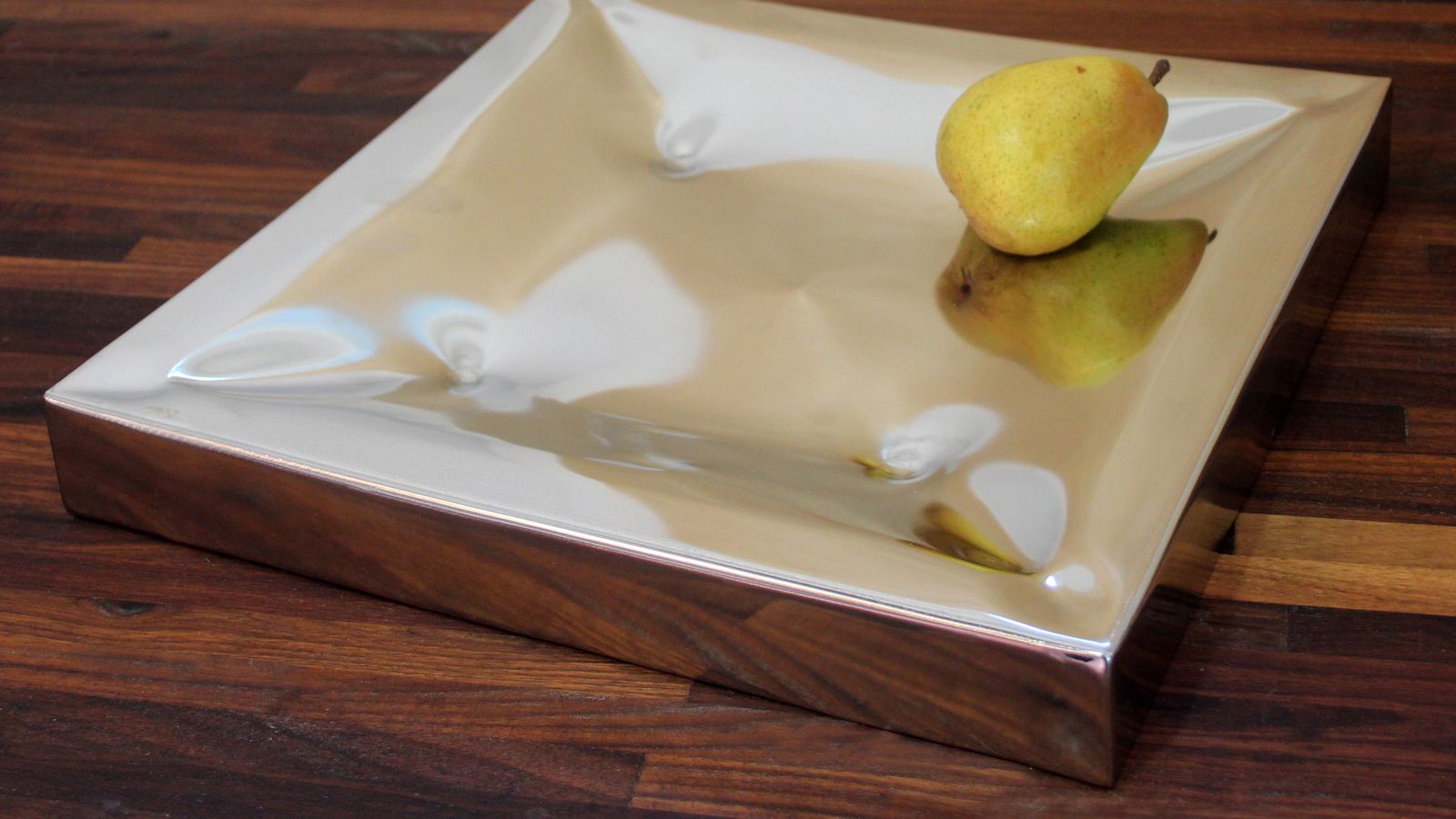 Press Fruit Bowl, 2017
Press Fruit Bowl is a study in juxtaposition. A seemingly heavy solid block of steel is compressed and polished to create in actuality, a light, dynamically undulating mirror surfaced vessel. The rolling mirror surface multiplies and enlarges objects placed in the depression, creating the illusion of more. A single pear grows visually larger while other reflections show more pears suddenly appearing. These visuals change based on the angle of the viewer and where the object is placed ensuring a varied experienced each time it is viewed.
Image: Press Fruit Bowl, 2017, stainless steel. Photo: courtesy of the artist.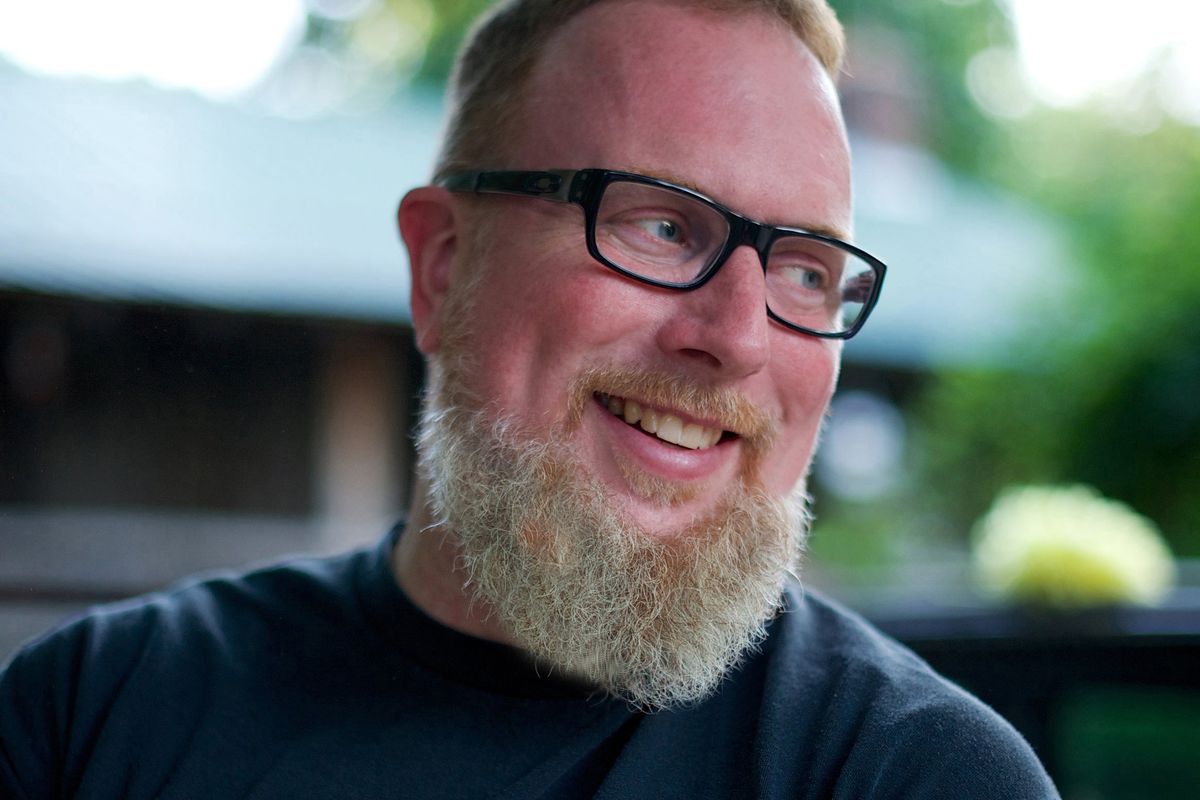 Don Corey 
Don is a Professor and Program Director of Industrial Design at Appalachian State University where he teaches industrial design upper level studios and design drawing classes while serving as Chair of the University's Intellectually Property Council. He also runs the design firm The Other Edge, Inc. located in Raleigh, North Carolina with his wife Vanese Clough.
His work has focused on a variety of industries and has been featured at international design events including Salone Satellite in Milan, Workshopped in Sydney, and ICFF in New York. In addition, his work has been included in major print publications including Vogue Living, Better Homes and Gardens and "1000 Product Designs" by Eric Chan.