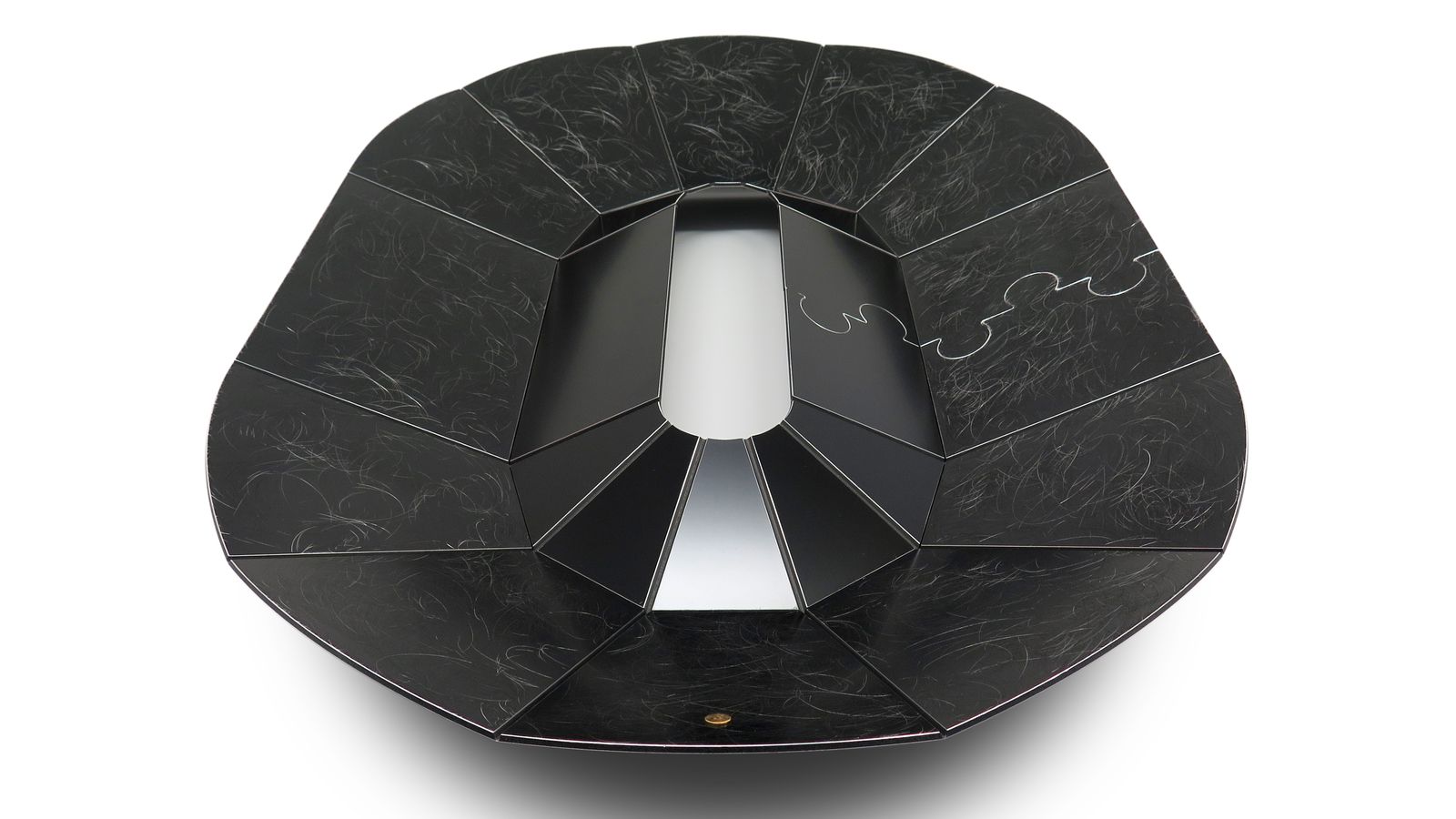 Not-O Facet Black, 2017
This design plays with geometric principles whilst featuring the structural and surface qualities of the material. The intention, to design and make an object that was both visually arresting and functional using a composite aluminium sheet. The precision required to produce this piece is achieved by digital manufacturing processes.
Unlike using traditional metal working practices that require significant attention in the forming and surface finish of an object, this work comes 'off the machine' as one flat piece and is then completed by hand. Both design and manufacturing take advantage of industrial processes and materials to create a crafted object. This work is part of a series of objects that use the precision of CNC routing as well as manual folding techniques to achieve the required forms. 
Image: Not-O Facet Black, 2017, composite aluminum panel. Photo: courtesy of the artist.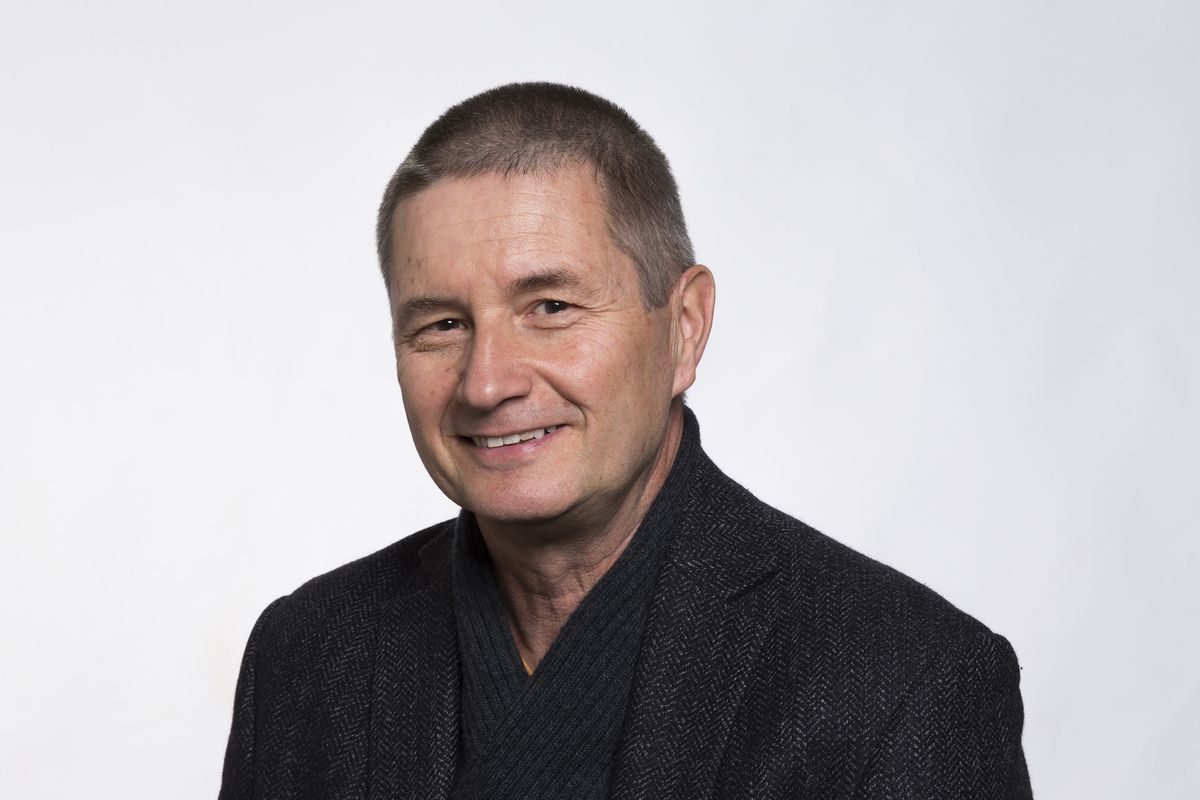 Gilbert Riedelbauch
Gilbert Riedelbauch works as a designer and maker in Canberra, from where he exhibits nationally and internationally. His practice is based on finding and creating form through the integration of digital fabrication and traditional making. His works include public art, sculptural objects based on mathematical equations, and he has recently engaged with folded forms based on geometric principles.
He holds qualifications from the Nuernberg Academy of Fine Art (Meisterschüler), Germany, and the The Australian National University where he is currently undertaking PhD studies. His work is in the collections of the National Gallery of Australia, the Museum of Applied Arts & Sciences, Sydney and the Canberra Museum & Gallery.