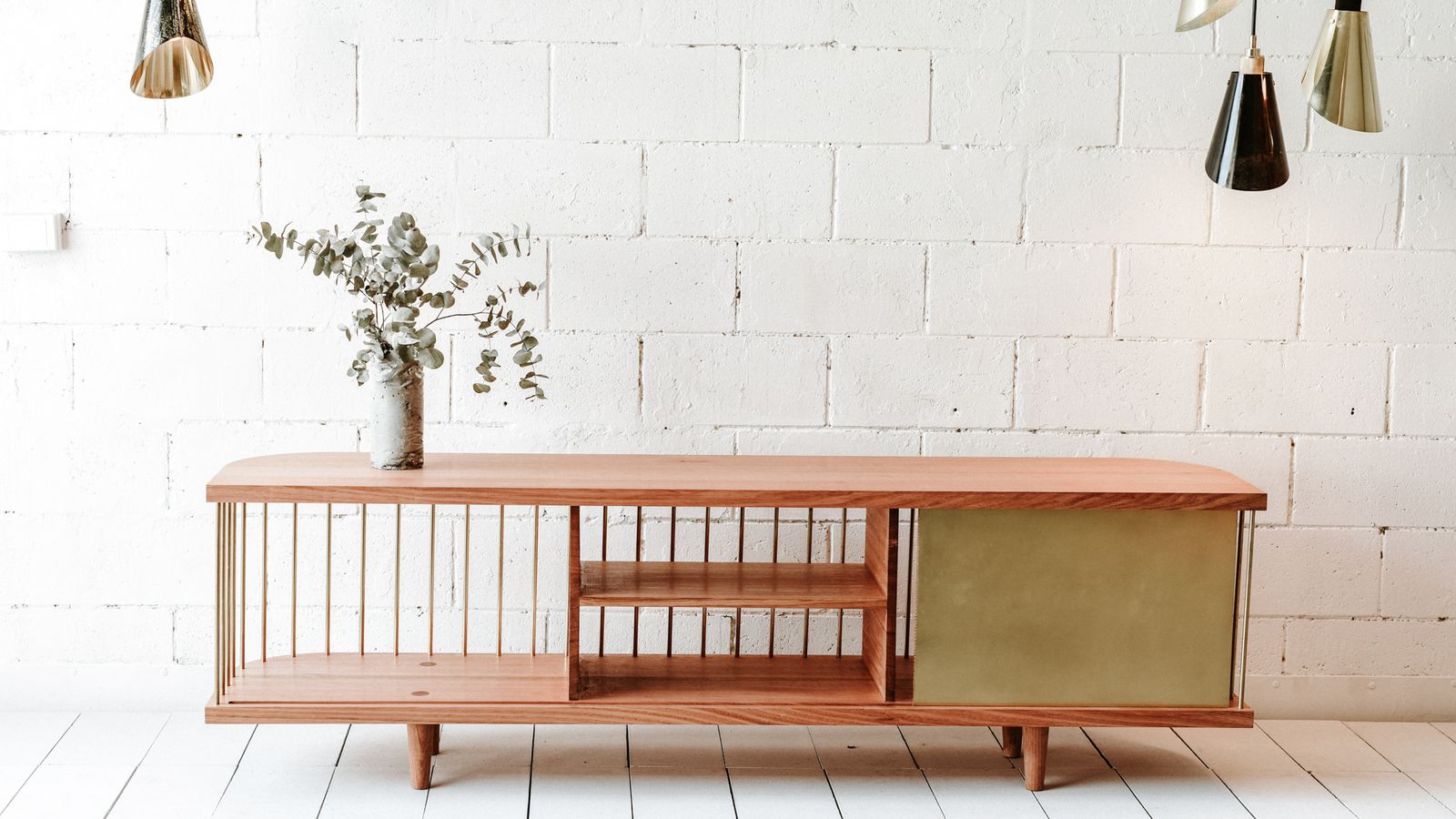 Kajewski-Miller's pieces are meant to age and evolve within their surroundings. The Too Tone series is designed with the residential market in mind and reflects the notion that everybody desires something that is uniquely their own.
Too Tone Credenza, 2017
The Too Tone Credenza takes inspiration from mid century furniture and is designed as a space to display objects, trinkets or souvenirs. 
Too Tone Pedant, 2017
The Too Tone Pendant is created using a CNC/laser cut flat template that is hand rolled into the final form and is a contrast between old and new. 
Image Above: Too Tone Credenza, 2017, brass, Victorian ash. Photo: courtesy of the artist. 
Image Below: Too Tone Pedant, 2017, brass. Photo: courtesy of the artist.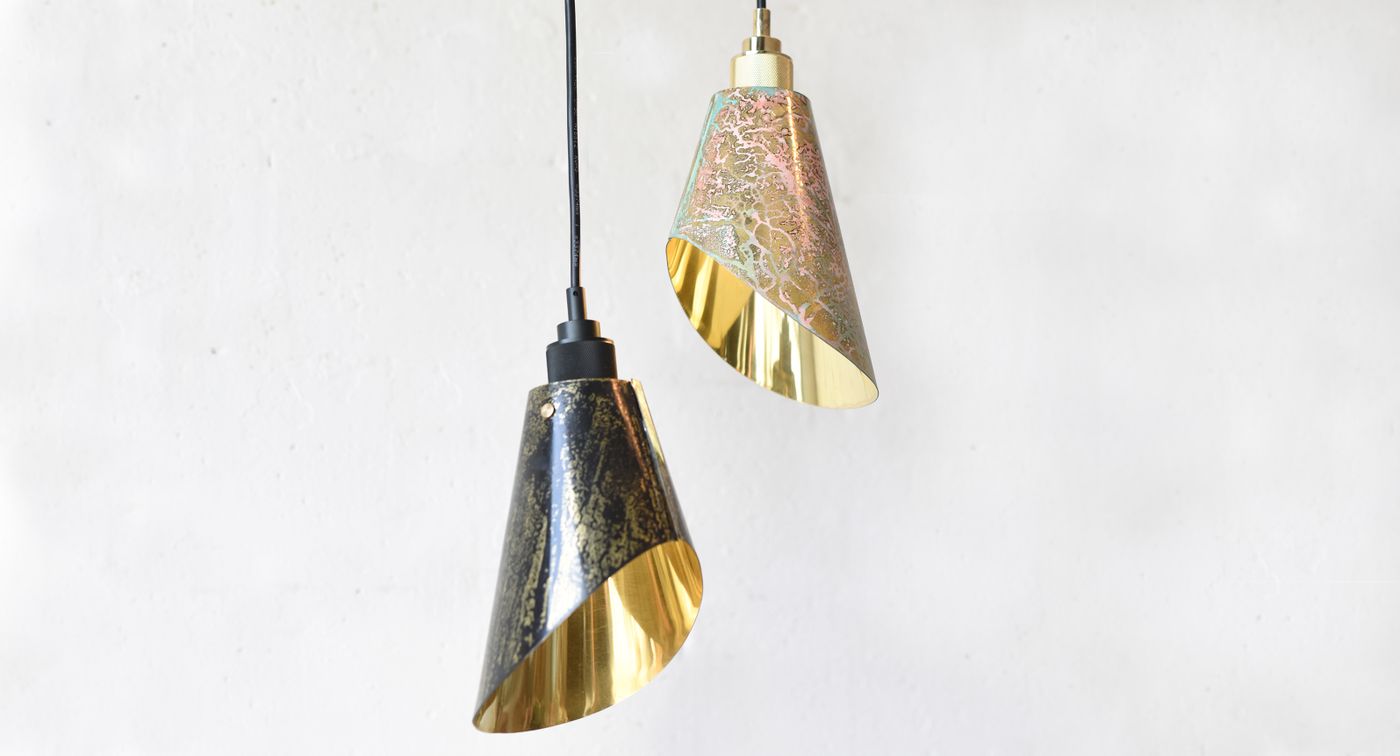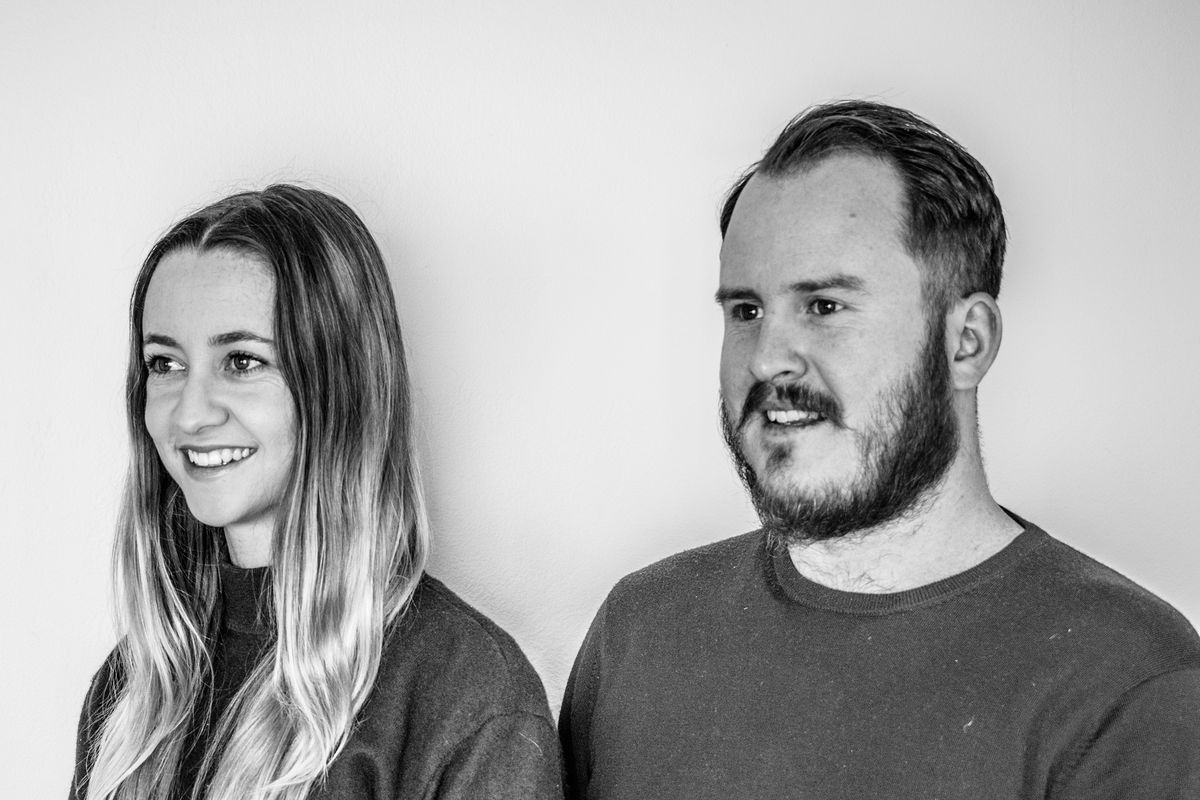 Kajewski-Miller
Kajewski-Miller is a small multidisciplinary design studio focussing on sustainable hand crafted products, from furniture to lighting and everything in between. The studio utilises current advancements in manufacturing combined with the traditional hand crafted fabrication techniques to create contemporary revisions of existing forms. The two partners, Lisa Kajewski and Chris Miller, come from different yet entwined creative industries, Architecture and Product Design.
The studio focuses on tactility and warmth with careful consideration given here in the fabrication and material make up of each project. Their intention is to move past the polished and new to incorporate a sense of belonging in each piece.