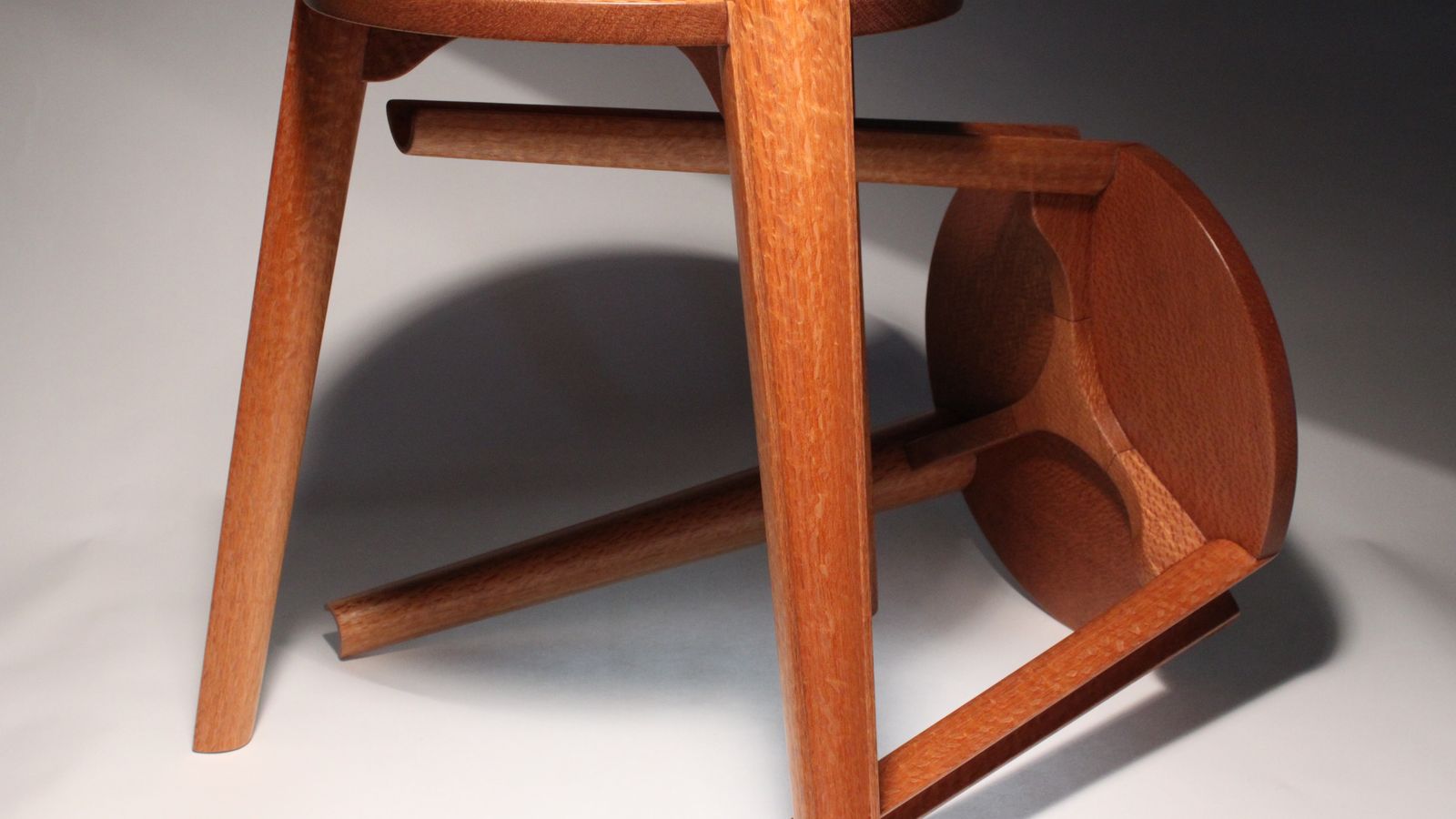 Magpie Stool, 2017
This design evolved from a concept to merge plywood and PVC together. Two significant materials of furniture design, the form relates to the traditional injection moulded plastic chair. It then developed into a solid wood design in a challenge to elevate it to a more valuable crafted version. 
The innovation of the timber version is in the leg design and the ability to laminate the veneer in a co-linear arrangement creating a strong, light and high quality finish. This solution was informed by methods of the Arne Jacobsen 3107 chair, alongside significant additional experimentation. The innovative leg design can be adapted to other designs and there is potential for the Magpie Stool to be fully stackable and converted to a flat packable version. In the short term it is an elegant classic design suited to a single feature stool. In the long term, it is a mass production flat packable iconic stool.
In its solid wood version, Marc uses either Queensland silver ash or Queensland silky oak timber. He has chosen to work with those two timbers because of their connection to Queensland, the variance in the grains and to give a greater understanding of the limitations of the laminating process. Both timbers perform well. 
Image: Magpie Stool, 2017, solid wood and veneer. Photo: courtesy of the artist.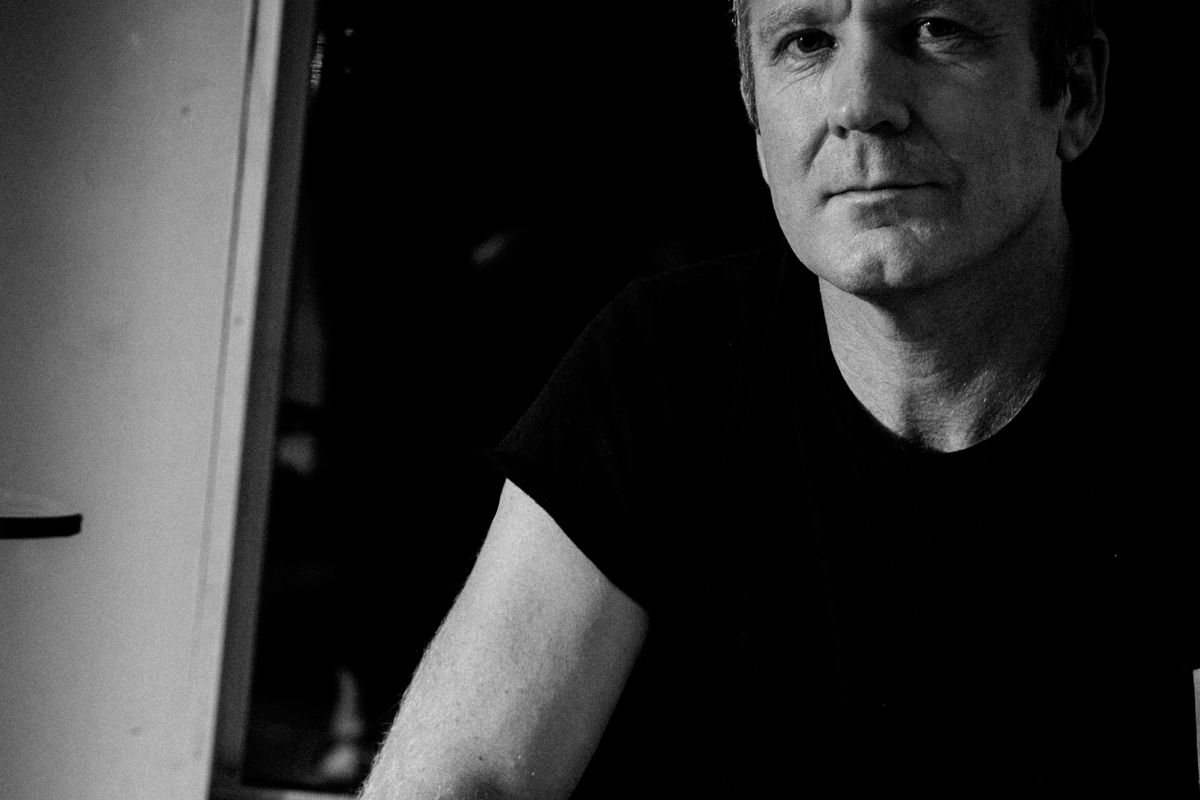 Marc Harrison 
Better known for his company Husque that uses Australian Macadamia shell in a composite to create vessels, Marc Harrison's background is in design and making. He studied design at the Queensland College of Art, but he began to develop his making skills prior to that, with a stint in the boat building industry. 
The majority of his skills are self-taught and he spends as much time experimenting with materials concepts in the studio as he does in production. Husque summarises Marc's approach to design by taking a seemingly worthless material, such as busted Macadamia shell, and extracting its metaphorical value as a popular and unique Australian enigma.