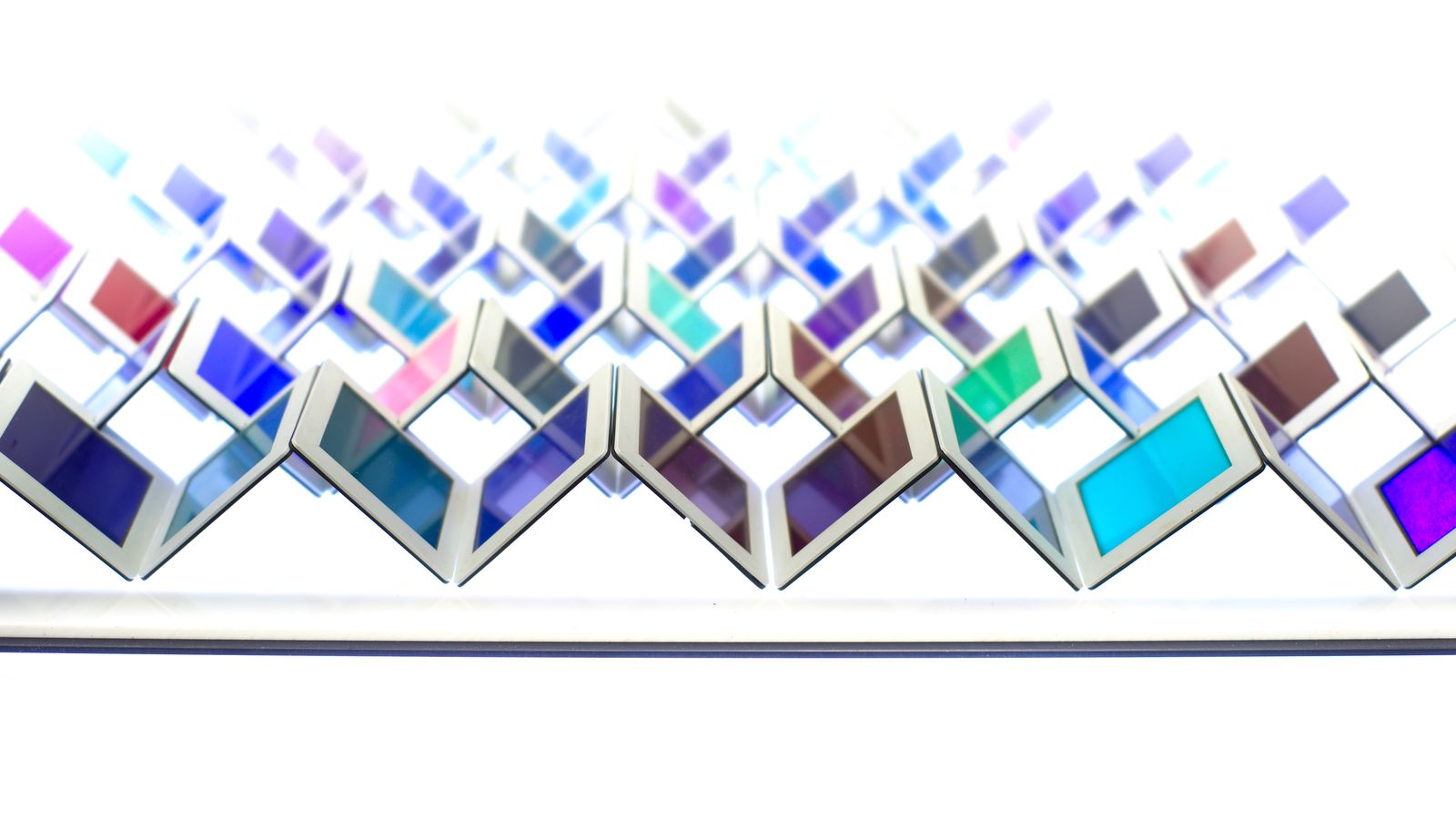 Lightscape, 2018
The creation of Mark's pieces are centred around the investigation of material. Previous designs have used plywood resulting in the Fleurieu furniture range, and sheet metal that resulted in the Steel Life range and Blow up stool. Lightscape continues this process with plastic. Repurposed polyester, a by-product of film shoots, is housed in interlocking slide mounts that are back lit with a dimmable LED panel that can be hung on the wall or sit flat. 
Lightscape explores our emotional connections to the material. There is a sense of play in it's reference to colourful toys, puzzles and games that makes us smile. In particular, Ray and Charles Eames' interconnecting House of Cards. This is an object that can influence the mood of a space and evokes a response through its carefully considered use of material. While It stands as a comment on the harmful effects of pollution on our oceans, it is also an investigation towards the qualities of plastic, and the possibilities of the reuse and recycling of plastic.
Image: Lightscape, 2018, LED light panel, polypropylene, slide mounts. Photo: Bob Newman.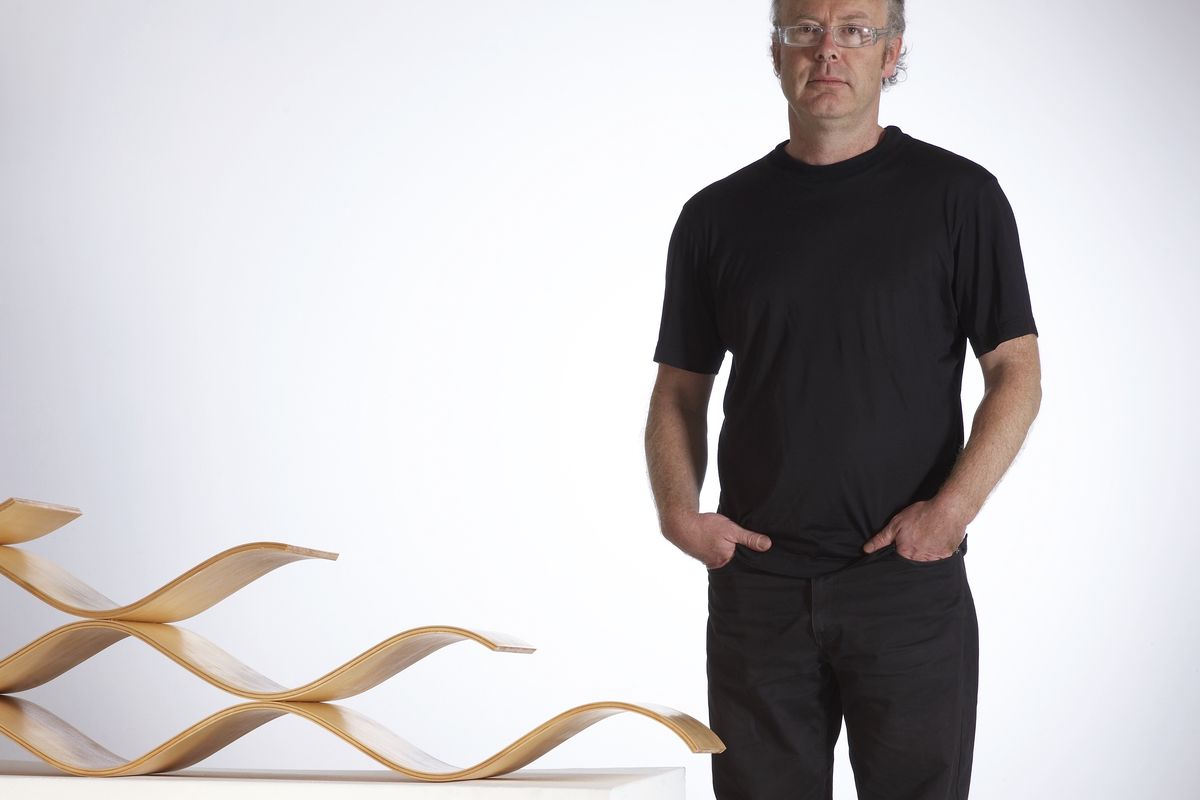 Mark O'Ryan 
Mark O'Ryan is a graduate of Sydney College of the Arts and the Australian Film TV and Radio school. A desire for deeper exploration into materials and technology led Mark to an associateship at the JamFactory in Adelaide. 
Mark has been the recipient of several grants and awards including a certificate of merit from the Design Institute of Australia and best new furniture product at Designex. His work has appeared in many exhibitions including WORKSHOPPED.