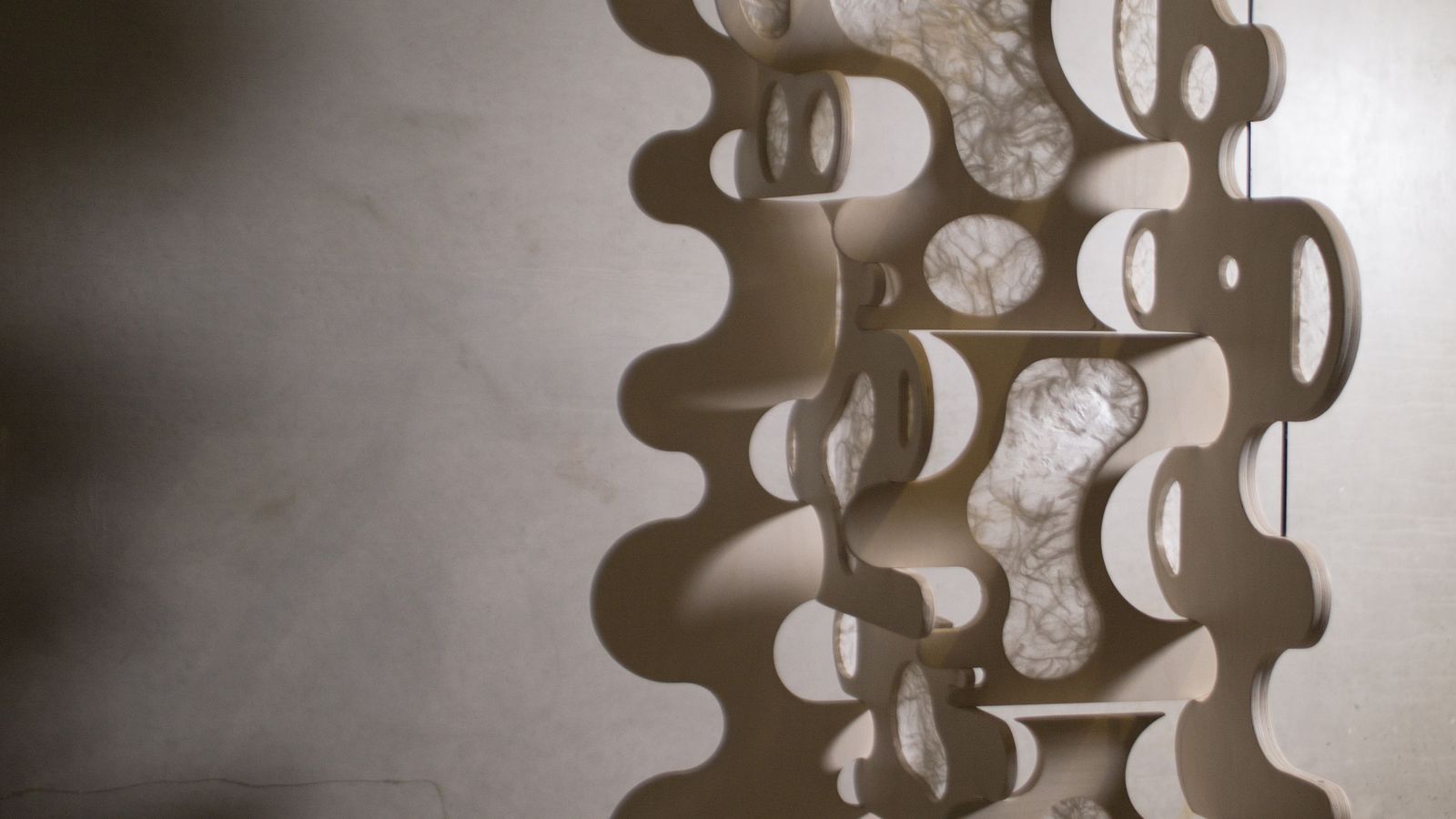 Kirigami, 2017
This project was initiated as an investigation into how objects can fold and surprise the viewer by transforming from one geometry to another. Over time, the project's exploration lead to the creation of a functional folding screen. 
Research into the folding patterns of paper art such as Kirigami – a type of Japanese pop-up art, heavily influenced design. By understanding the logistics of Kirigami folds, the pattern's dimensions could then be manipulated, creating new folding patterns appropriate to the design. Kirigami paper art was then re-translated, their mountain and valley paper folds crafted into wooden dowel joints. 
The project merges traditional and computational crafting methods to create an alluring piece of folding art, a luxurious shoji screen. The opening of the screen not only changes the screen's appearance, but also creates permeability and a unique interaction between users on both sides. 
Image: Kirigami, 2017, furniture grade birch plywood, mulberry silk tops, carbon fibre rods. Photo: Shawn Koh.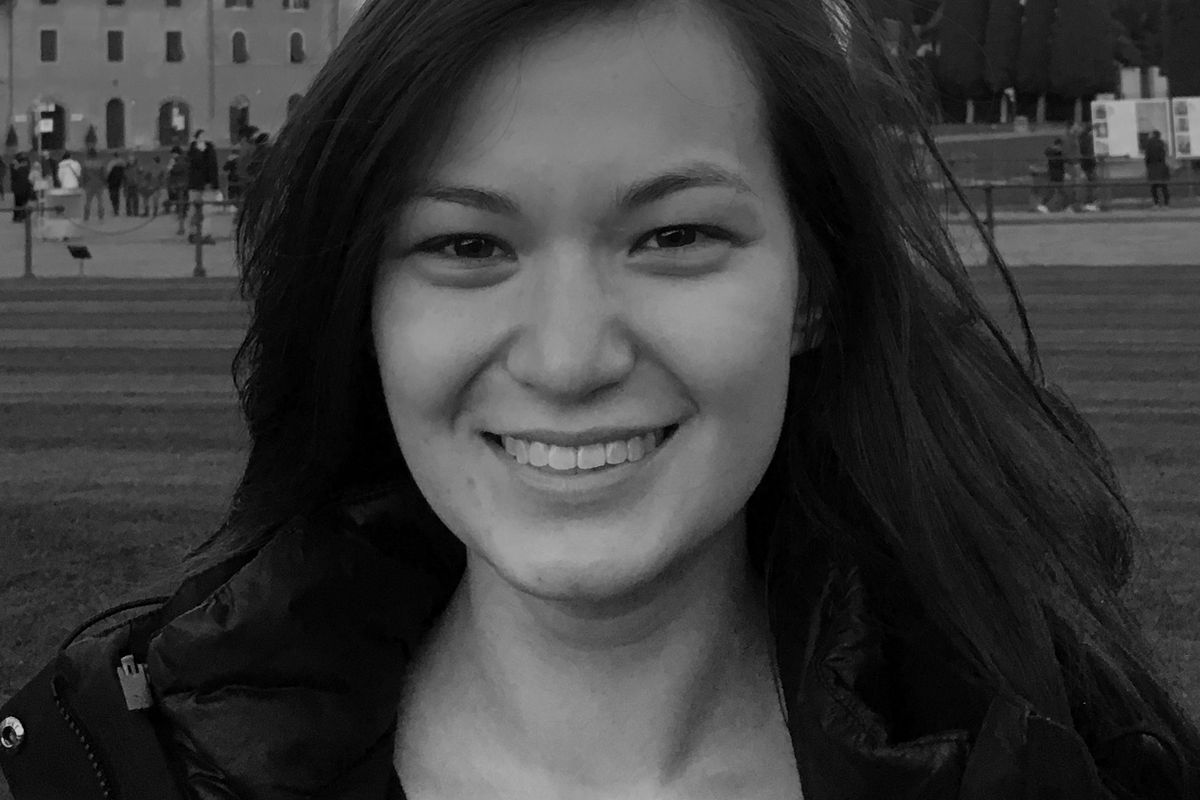 Martina Wylie
Martina Wylie is an architectural graduate student from The University of Melbourne. She currently tutors undergraduate architectural subjects at the residential college, International House. Martina previously worked at "Finschi Designs", an interior architectural firm based in Melbourne.