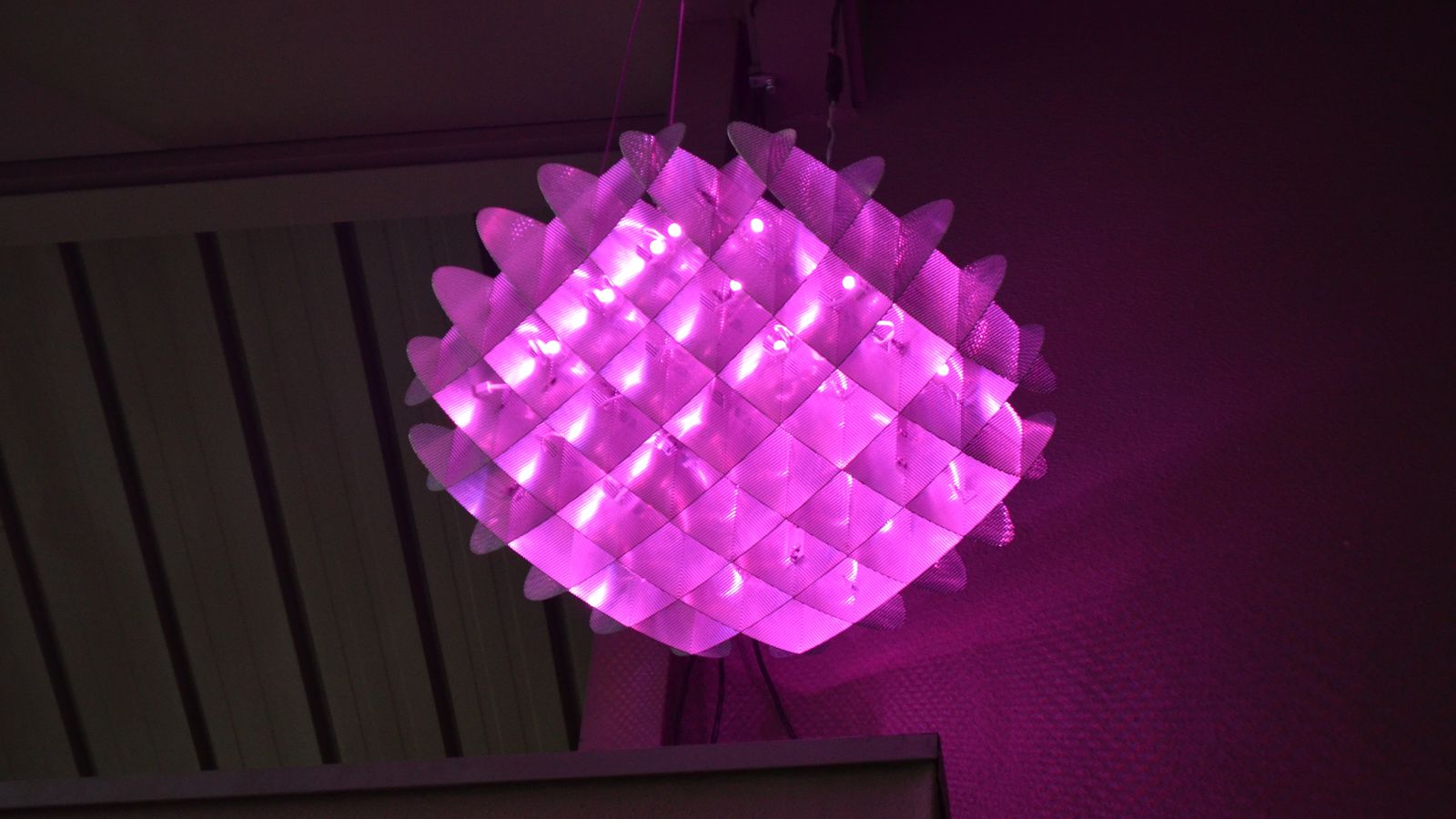 Discobolus,  2017
McDermottbaxter wanted to create a smaller sculptural version of their previous Cloud series, with embedded LED technology. Discobolus features a suspension that is suitable for more compact interior areas. The design of the light allows both fixed white and RGB effects with different programming. The lights are made from laser cut perforated aluminium in a matrix 'egg crate' type construction and fabricated by hand.
Image: Discobolus, 2017, anodised perforated aluminium. Photo: courtesy the artist.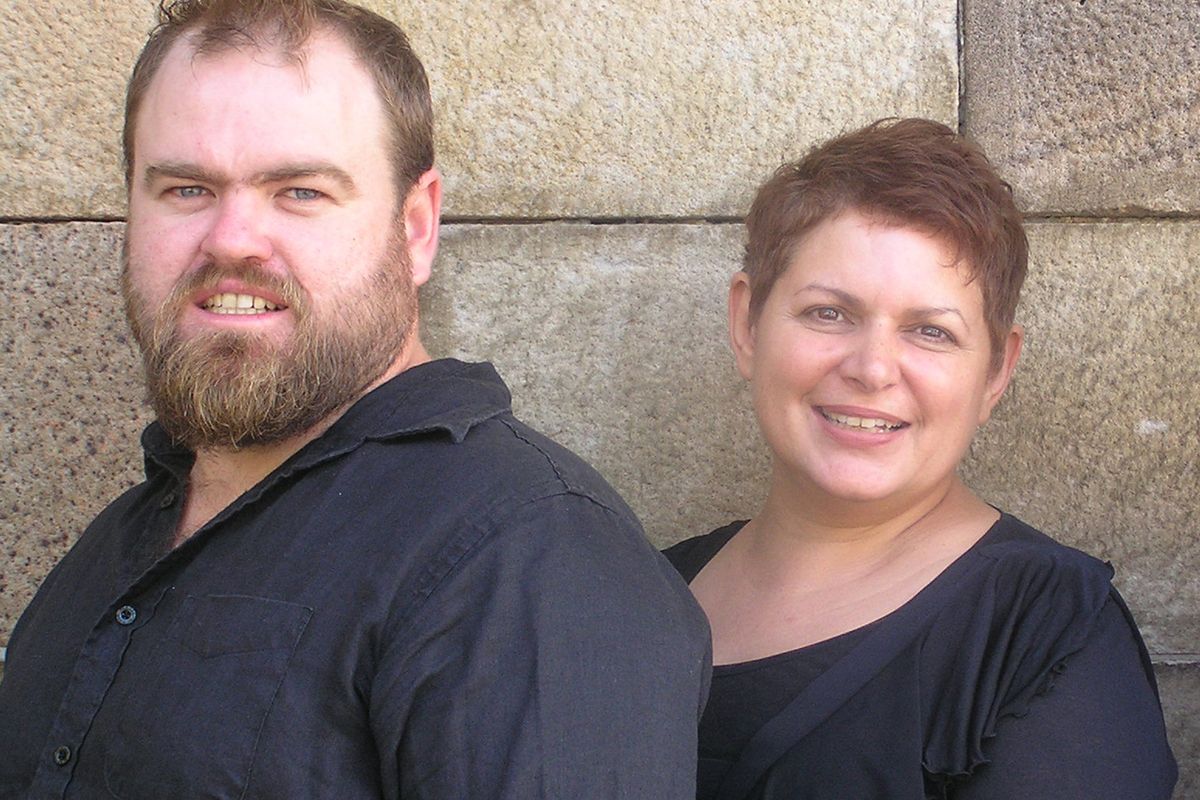 McDermottbaxter
McDermottbaxter (Ruth McDermott and Ben Baxter) are light artists whose work is driven by a passion for expressing ideas, telling stories and creating experiences through the medium of light. Their work acts as an exploration of the relationship between light, shadow, form and materials. They harness the technological possibilities of light while always keeping the sensual and poetic at the heart of all their work. The work of McDermottbaxter has received three Illuminating Engineering Awards for light art and has been published internationally. They have exhibited work in nine VIVID Sydney light festivals and developed site specific works for a number of corporate clients.