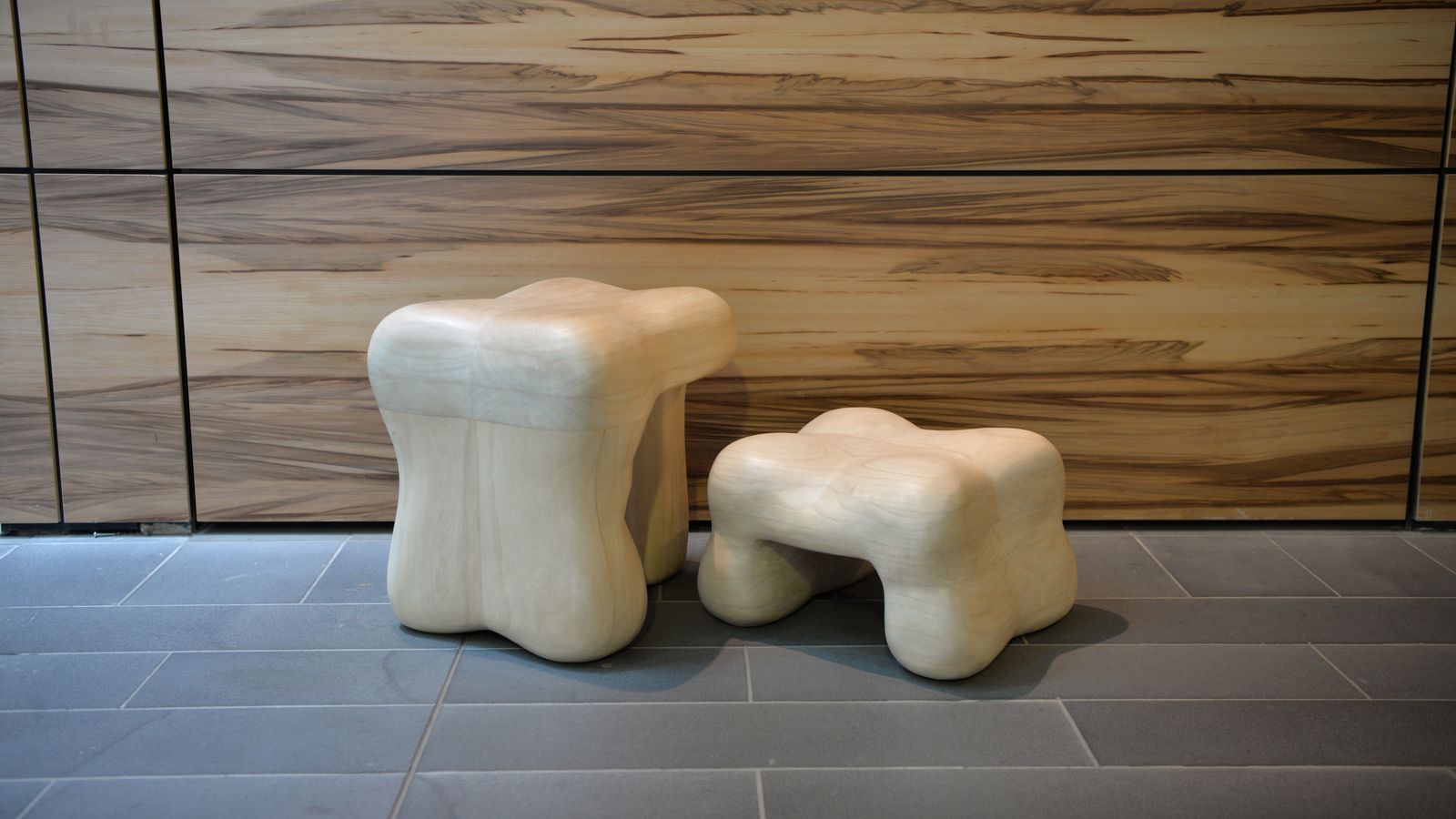 Figure 1 and Figure 2, 2017
Figure 1 and Figure 2 evolved from Olive's interest in the form of the human body and the notion to transform these contours into furniture. Exploring the idea of one body supporting another, the interlocking objects of Figure 1 and Figure 2 reference human anatomy whilst providing seating for one or two people. 
The removal of material created by carving waste, made the selection of sustainable timber essential to this design, alongside a desire to support Australian Industry. After thorough research, Olive used Australian paulownia, it's lightweight and fast growing qualities making it a sustainable choice.
Image: Figure 1 and Figure 2, 2017,  paulownia. Photo: courtesy of the artist.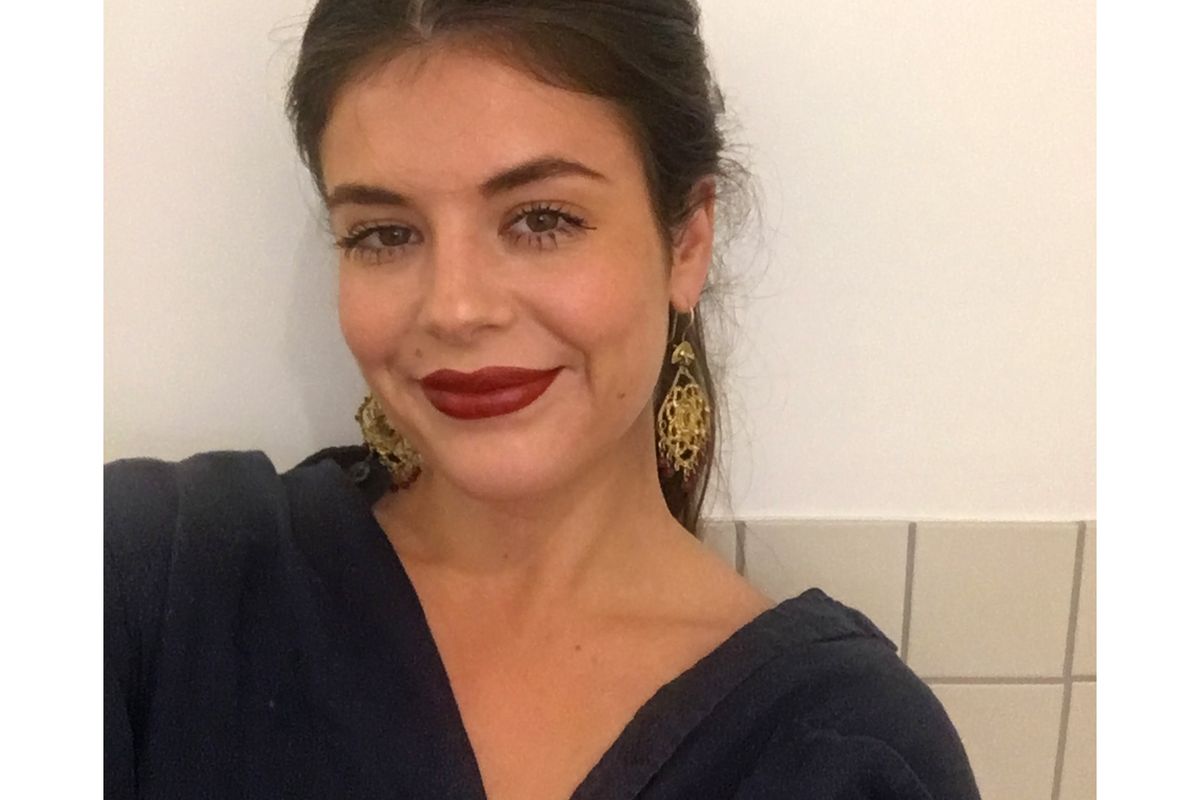 Olive Gill-Hille 
Olive Gill-Hille grew up in Perth and relocated to Melbourne in 2013 to pursue a Bachelor of Fine Art in Sculpture at Victorian College of the Arts which she completed in 2015 before continuing study at RMIT in Furniture Design. She is interested in the space between furniture and sculpture, locating her practice between the two fields whilst aiming to elevate Australian furniture design to the arena of fine art. 
Influenced by the work of early 20th century sculptors such as Constantin Brancusi, Henry Moore and Jean Arp, Olive adapts biomorphic forms to furniture, an area where bumps, curves, bulges and quirks are often neglected.