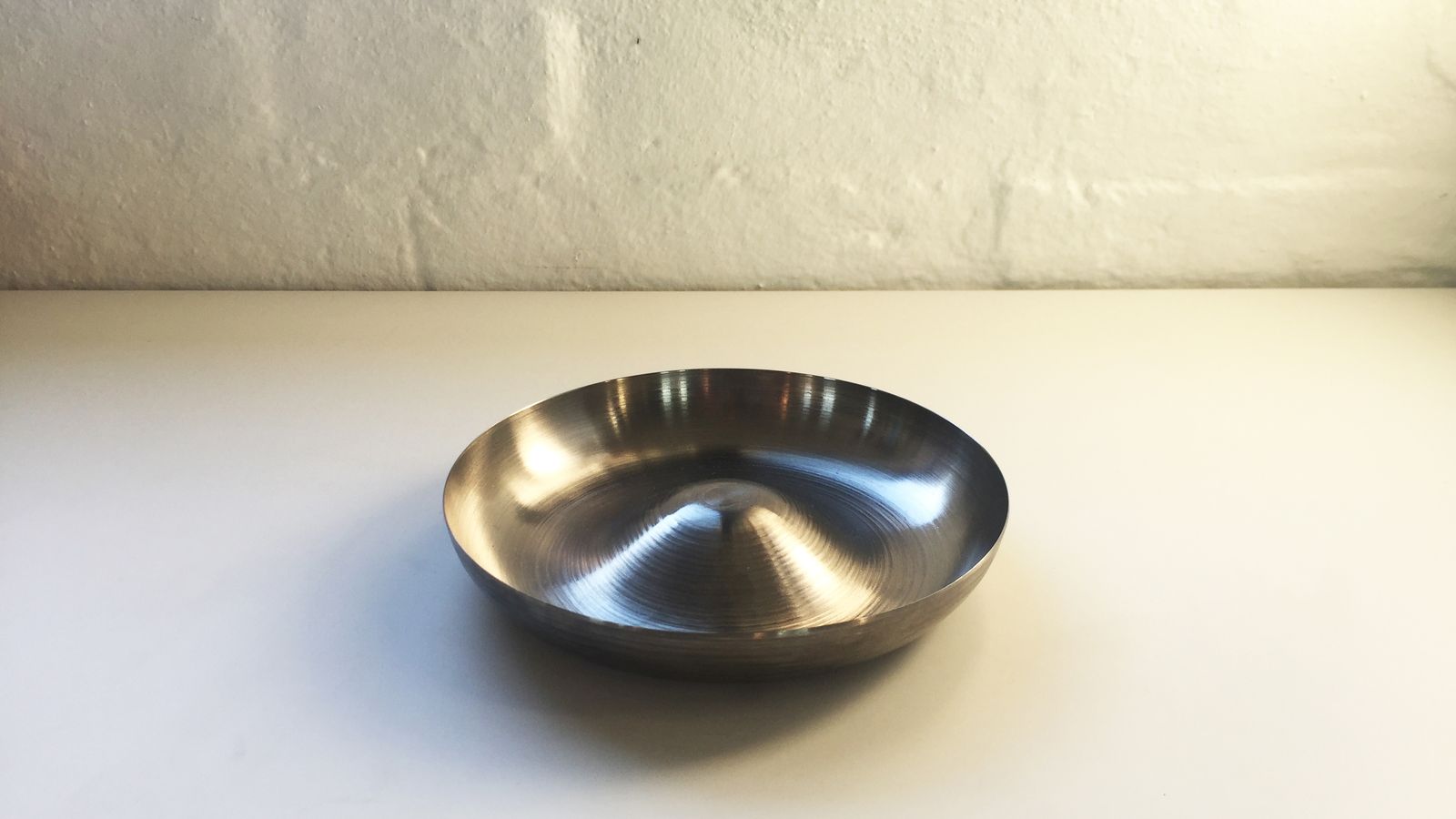 Bowl 1, 2018
Bowl 1 embodies the Japanese concept of emptiness, where the user decides how to use the object. The form allows it to take on multiple functions and purposes. The piece clearly demonstrates and communicates how it was made, with concentric corrugations visible on the steel's surface. Each bowl is unique due to a hand spinning production process that creates varied corrugations on the object. The use of a metal spinner embeds the object with individual character. 
Bowl 1 is created using a process called metal spinning, whereby a flat sheet of metal is spun and pushed onto a form. Akin to throwing clay, this process allows sheet metal to take on complex, symmetrical forms. This piece utilises a crafted production process to create a utilitarian object, designed to be used. 
Image: Bowl 1, 2018, aluminium. Photo: courtesy of the artist.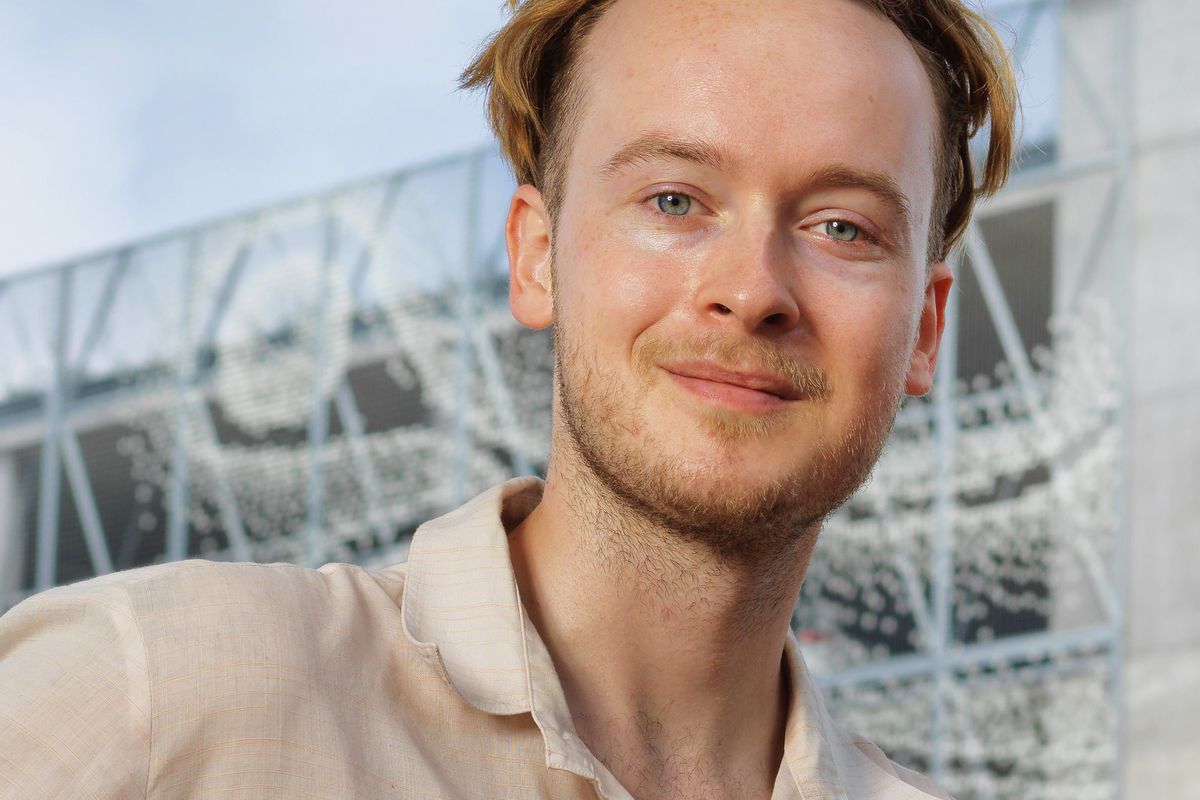 Tom Emmett
Tom Emmett is an Australian artist and designer living in Sydney. He aims to include the human touch in his designs, whilst still creating functional works. Connectivity, relationships, fluidity and movement are all core to his practice and he explores these notions through sculpture, reliefs and drawing.
Tom graduated from Queensland University of Technology (Brisbane) in 2016, after studying at Central Saint Martins (London) and now exhibits nationally. In 2017 a permanent large scale building façade he designed was opened at the Brisbane Showgrounds.