Bianca Papadopoulos
Konos Chair, 2018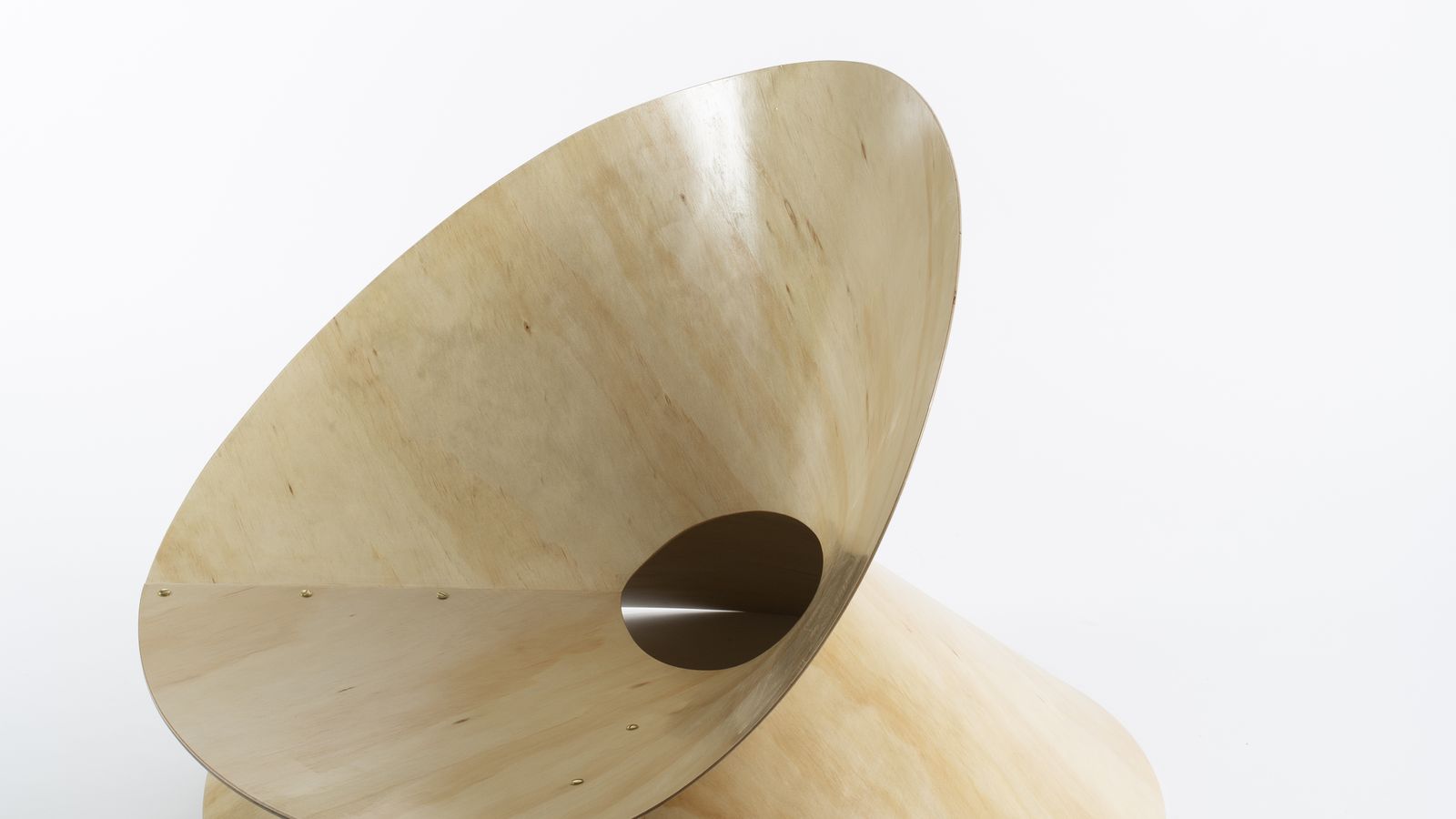 Konos Chair, 2018
The Konos chair was inspired by Roger McLay's "Kone Chair" (1947). The name "Konos" derives from the Greek word for "cone".
Konos has a bold, sculptural form whilst also being ergonomic, light weight, detachable and stackable due to its material composition. Its versatile in functionality - ideal indoors or out. There is also room for further exploration of materials to increase its durability.
The top cone has a high back with a shorter seating proportion. The laminated, overlap makes it stronger where its needed support the weight of the user. The high back creates additional comfort, inviting users to lean back. Due to the flexible nature of the wood, the chair is soft and bends comfortably wrapping around the sitter. To prevent the seat from sliding, there is an arch shaped rib attached towards the underside of the top cone.
Image: Bianca Papadopoulos, Konos Chair, 2018. Photo: Julia Charles
Biography

Bianca Papadopoulos is an undergraduate student at UNSW studying a Bachelor of Design (Honours) and Media (PR and Advertising). She places a strong value on relationships in design and is driven to understand clients' needs in a creative and authentic way. She is a keen observer of human behaviour and communication and enjoys problem solving sustainable design solutions. Bianca's aim is to use critical thinking and creativity in design, collaborating with the client to reflect their values and core beliefs.
Image: Bianca Papadopoulos. Image courtesy of the artist