Dora Ferenczi
Mitigo Light, 2019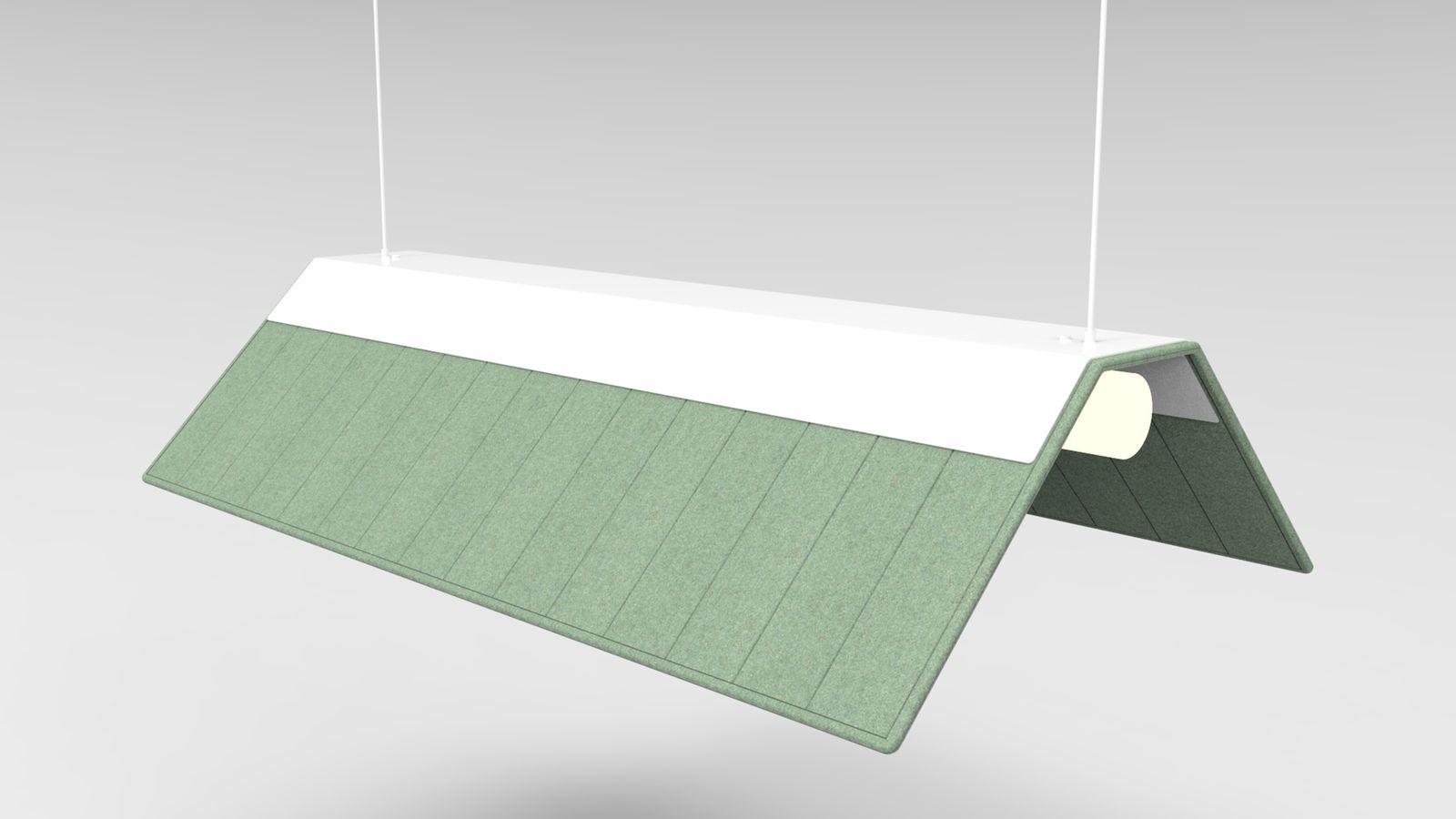 Mitigo Light, 2019
Mitigo Light is an acoustic lighting solution designed to fit into modern collaboration spaces. Dynamic work environments help to foster collaboration and conversation but equally can create acoustic challenges. As noise can lead to compromised productivity and wellbeing,  Mitigo aims to provide a space for conversation to occur by dampening sound levels and using smart lighting technology to improve focus, privacy and concentration.
Mimicking the elements of a house, Mitigo offers privacy, shelter, warmth and sound absorbing functionality. The smart lighting technology provides the opportunity for users to change the lighting to an amber signal - indicating users are engaged and requiring focused time. It's distinctive form and large size (1200mm in length) is easily identifiable and assists with wayfinding to meeting areas within open plan offices.
Mitigo brings together acoustic, lighting, technology and privacy solutions into one design, making it a multi-purpose product to enhance any commercial environment. With leading organisations looking to gain competitive advantage and increase wellbeing for employees, Mitigo is perfectly positioned to tap into this opportunity.
Image: Dora Ferenczi, Mitigo Light, 2019. Image courtesy of the artist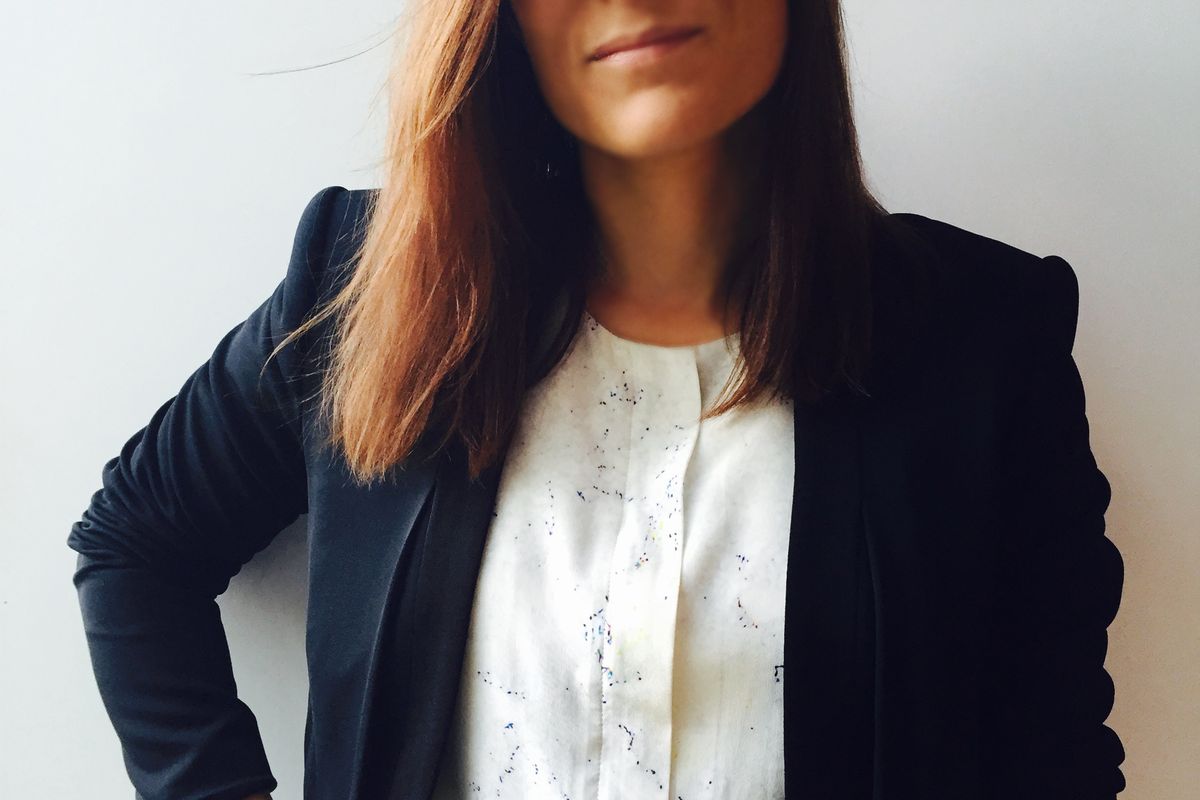 Biography

Dora Ferenczi is a designer and maker based in Sydney. With a background in industrial design and social sciences, she is driven by applying design to enhance environments and people's connection and behaviour within spaces. Her design philosophy naturally leans towards simplicity, honesty and endurance. Sustainability, quality materials and local manufacturing are the guiding principles of her work.
Image: Dora Ferenczi. Image courtesy of the artist