Elisa Bartels
Black Fired Ceramics, 2019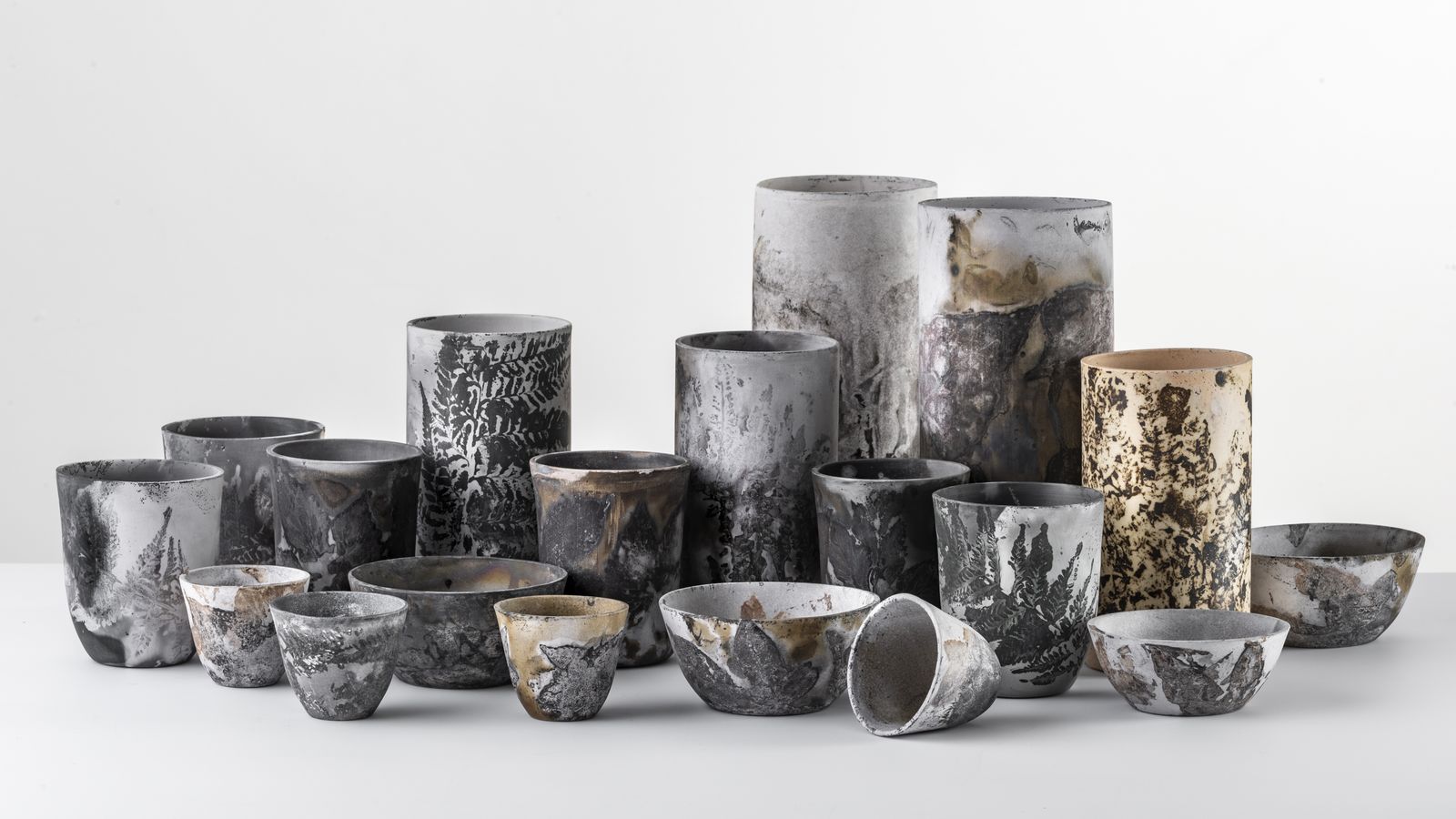 Black Fired Ceramics, 2019
Elisa Bartels' Black Fired Ceramics centre around the transformational magic of firing with sawdust in a closed container. Each piece is wrapped in leaves and then placed in a tin with saw dust and sealed. During the firing process the pores of the clay open and the smoke of the burning sawdust enters the piece. As the work cools the pores close and smoke is trapped in the clay body resulting in a spectrum of finishes from moody blacks to copper stains with imprints of the leaves.
This is a unique method Elisa has developed for transferring the image of living plants onto the surface of her objects. She is compelled to explore the ephemeral cycle of nature. Her black fired pieces aim to capture and emulate the fleeting moments of beauty in the bloom and decay that signifies the transition of seasons and life cycle of plants.
Image: Elisa Bartels, Black Fired Ceramics, 2019. Photo: Greg Piper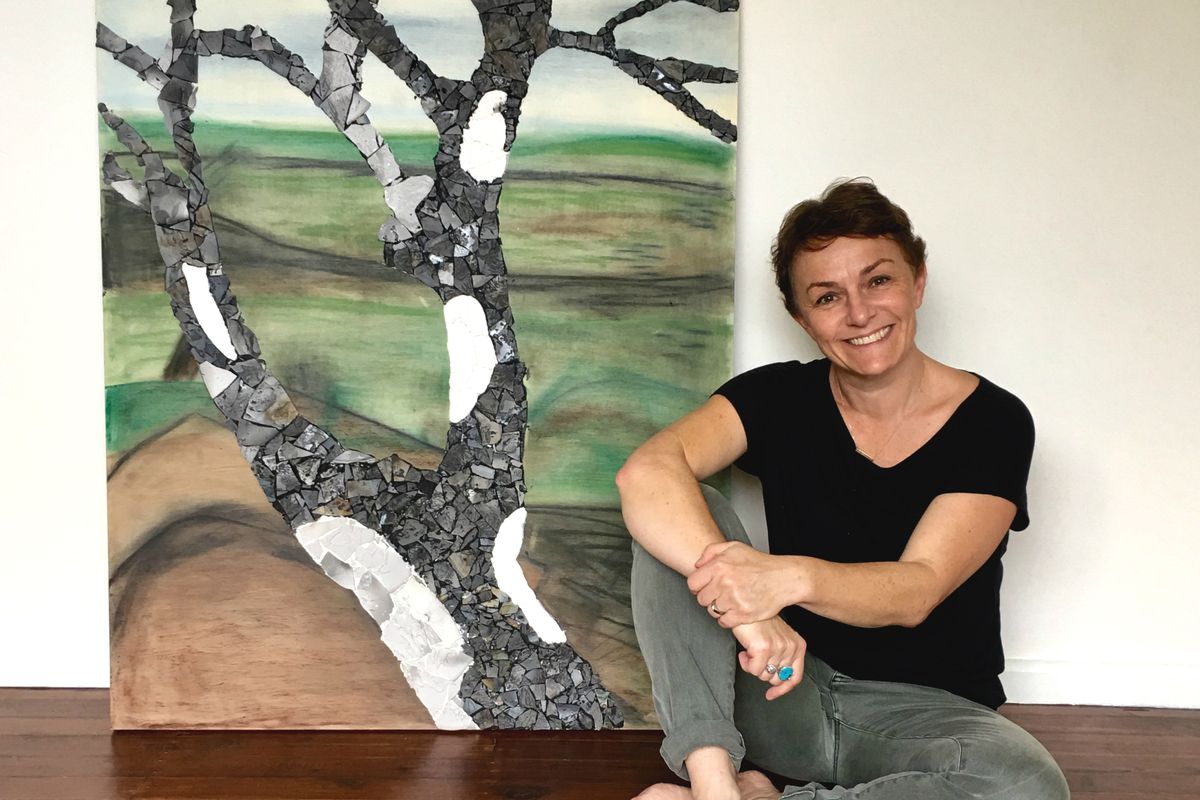 Biography

Elisa is Sydney based and her work is centred around pushing the boundaries of public perception of the capabilities of ceramics. Clay is a nuanced material that transcends the domestic environment and confidently straddles the perceived divide between art and design.
Elisa's career began with a Bachelor of Visual Art at Sydney College of the Arts majoring in ceramics and has developed and strengthened with ongoing studio work. She strives to inject her practice with subtlety and a whimsical strength which sees her incorporate materials ranging from metal to plants. Her work is in private collections, stocked in retail stores and been shown in group exhibitions.
Image: Elisa Bartels. Image courtesy of the artist