Kate Swinson
Bee lover, 2019
Bee lover, 2019
The Bee lover chair intends to bring awareness to the plight of the bee. The integral beauty of the hand drawn in combination with hand screen printing, creates an image that is precious and unique, like the bee. This emotive use of design draws attention to this important environmental issue.
The manufacturing techniques are innovative, utilising processes re-constructed in a contemporary manner. Such as the use of organic inks to protect our water ways and the product owner and the metal chair frame has been reclaimed from landfill.
The Bee lover chair has been created for all those who do not want to contribute to landfill, wish to know the maker and the process and support a timeless 'slow design' ethos. 
Image: Kate Swinson, Bee lover, 2019. Image courtesy of the artist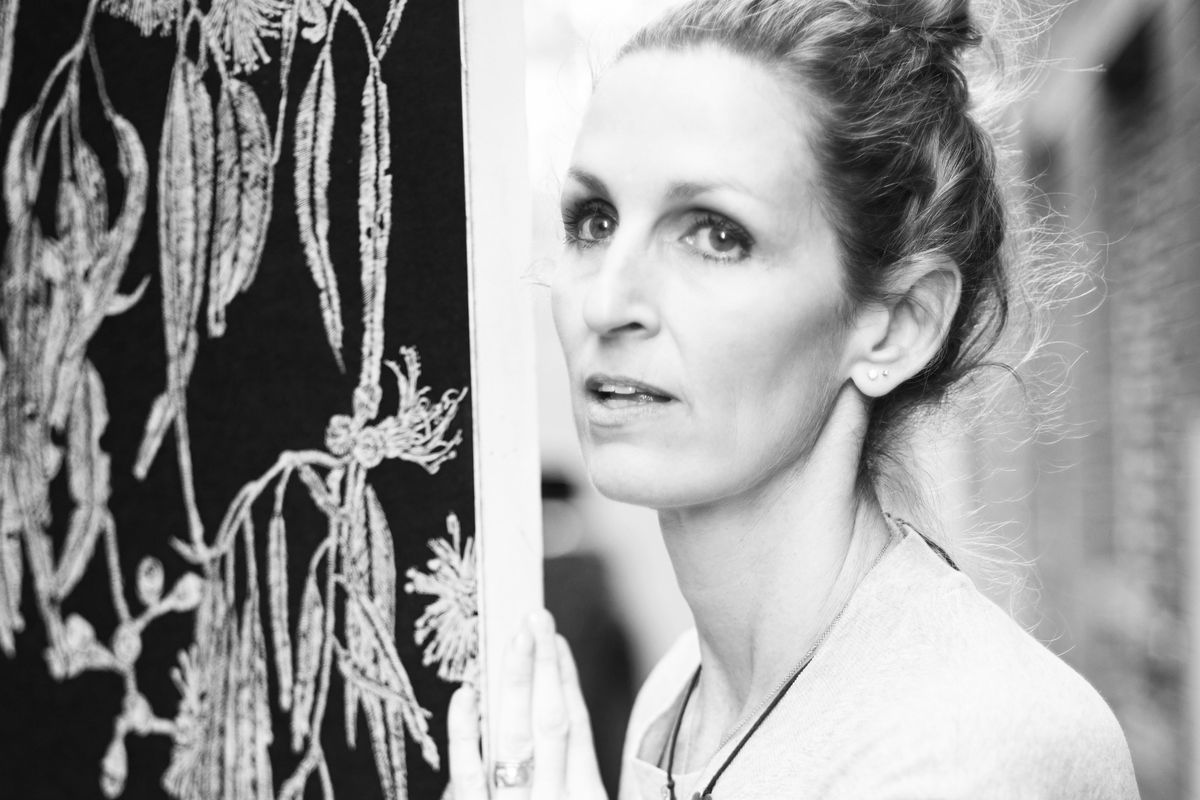 Biography
Native Swinson surface design is born from the detailed biro drawing of founder and designer Kate Swinson's contemporary art practice and homeware design background. It's inspired by her rural childhood spent roaming untethered through the bush, climbing trees and floating down rivers.
Kate has combined a love of nature with a passion for creating environmental and ethically responsible surface design that explores our relationship with the unique Australian landscape whilst treading ever so lightly on our planet. She has turned her back on mass production, preferring small intimate production. Her upholstered artisan furniture pieces invite the client to connect and become part of a process of sustainability and 'slow design'.

Kate has been a finalist in numerous art prizes, including the Salon des refuses, and her artwork is held in many private collections. Native Swinson design has been selected for Front/Centre by DENFAIR, House and Gardens Style awards 2018 and DESIGN Canberra's HOME:MADE exhibition.
Image: Kate Swinson. Image courtesy of the artist