Chloe Goldsmith
Pieces Planter, 2020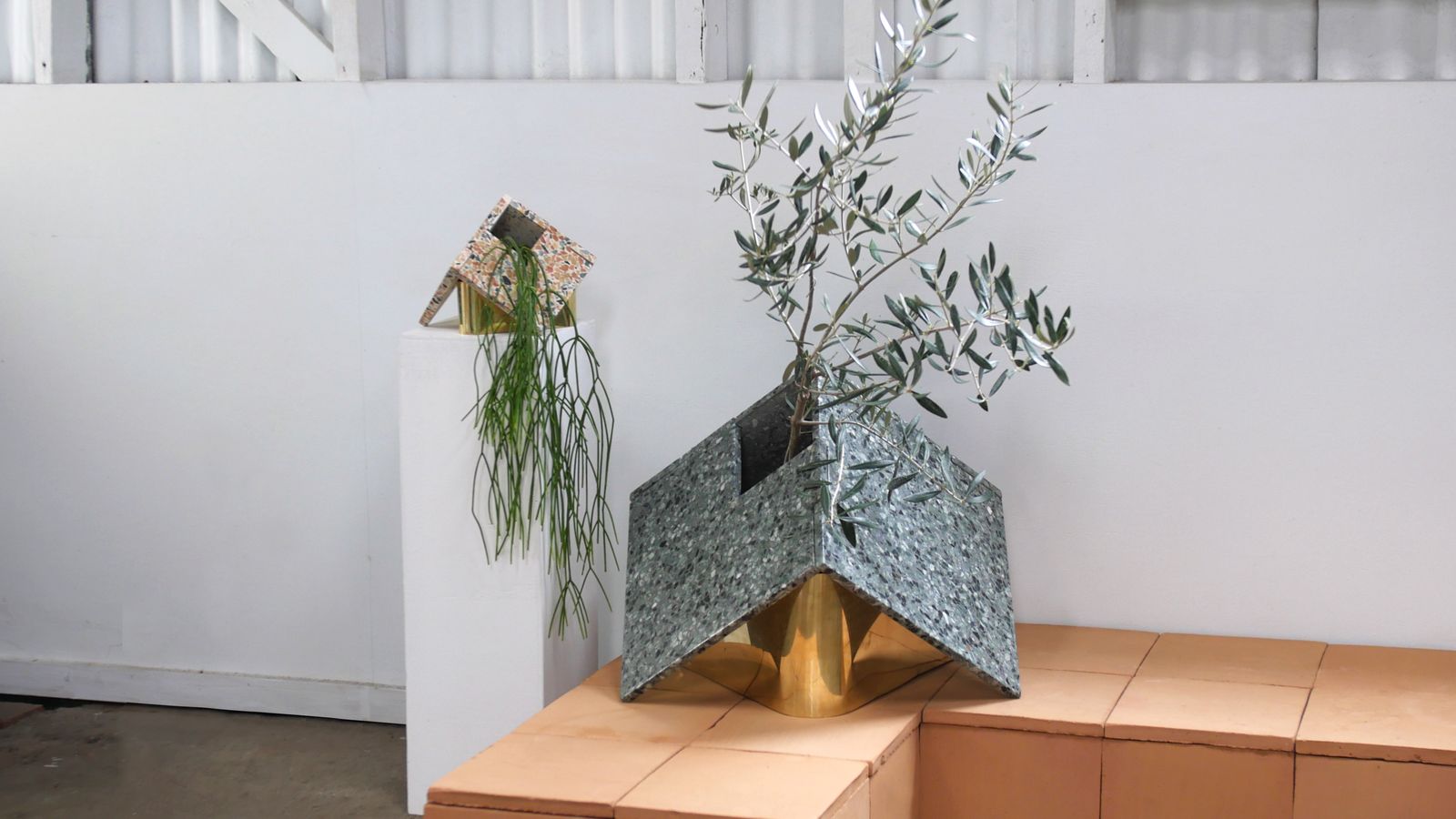 Pieces Planter, 2020 
Indoor plants are fundamental in the making of healthy home, yet the humble plant vessel does not digress too far from the norm; ceramic, plastic, even glass or painted steel, but certainly round. Pieces Planter applies the honest, tactile and elemental materials of architectural design, through the typology of the pot plant.
Drawing on notions of an elemental existence, formed by rocks, minerals and precious metals within its design, Pieces Planter is comprised by simple terrazzo slabs, stacked together in perfect geometry, protecting the foundation of the plant and generously framing the foliage. 
Many existing planters require the plant to remain held in the original plastic pot from which it came and fail to hide this unattractive material from view. Pieces planter not only shields the plastic pot, but also collects the water that drains out, allowing the plant to draw up as required. The planter is unique in its appearance and materiality, with a fundamentality to match its inhabitant.
Image: Chloe Goldsmith, Pieces Planter, render, 2020, Photo: courtesy of the artist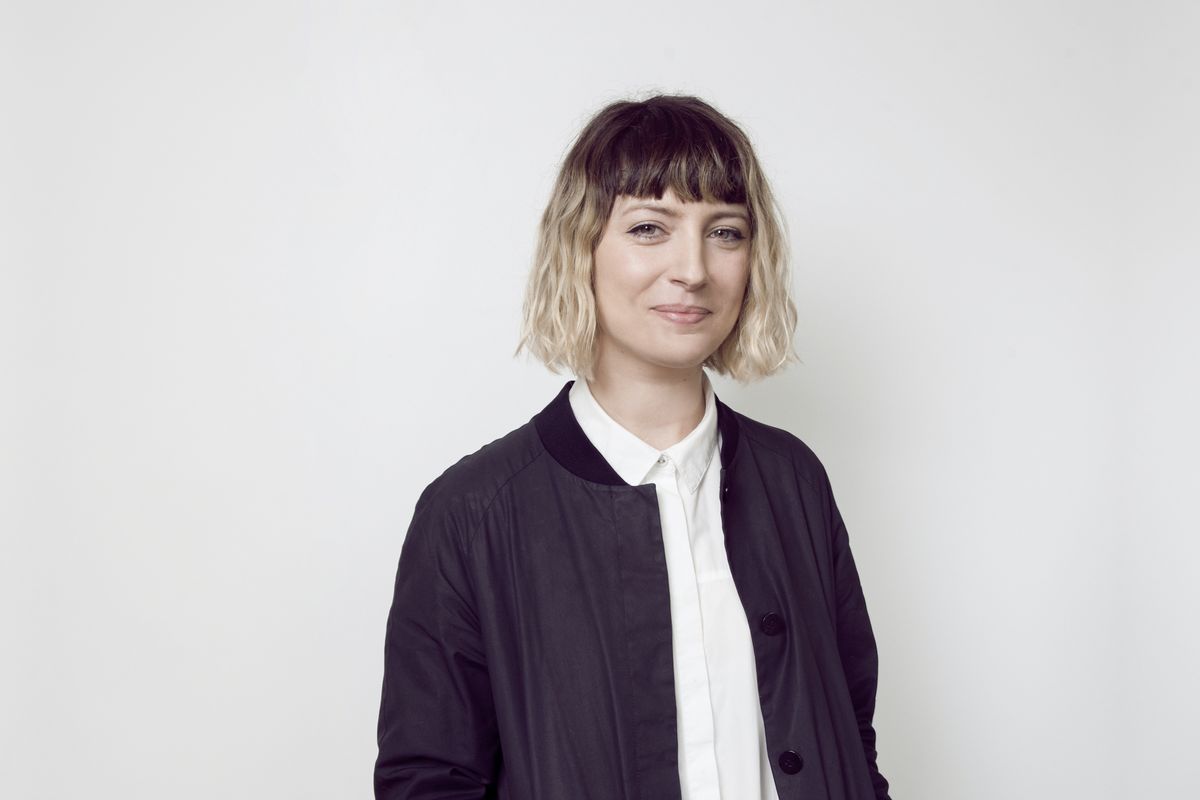 Biography
Chloe Goldsmith is a Newcastle based Architectural Designer and the founder of Studio coeō a Newcastle based design practice working on residential, object and spatial design and making. The studio reveres a humble scale of architecture; intimate, rigorous and of simple delight.

Before founding coeō, Chloe worked for highly esteemed architects, Tribe Studio. She has worked for architects in Sydney and Tokyo where she was involved in urban design and intervention, public space design, mid- and high-rise residential design and single residential houses. Additionally, Chloe has worked as a carpenter, graphic designer and installation installer. Alongside her work in architecture, she has consistently designed and built bespoke furniture. Chloe has tutored in architecture at the University of Newcastle and participated in architectural workshops across the globe.
Image: Chloe Goldsmith, portrait, 2020, Photo: Carine Thevenau