Duncan Young
MeloChair, 2019 and The Drafters' Stool, 2020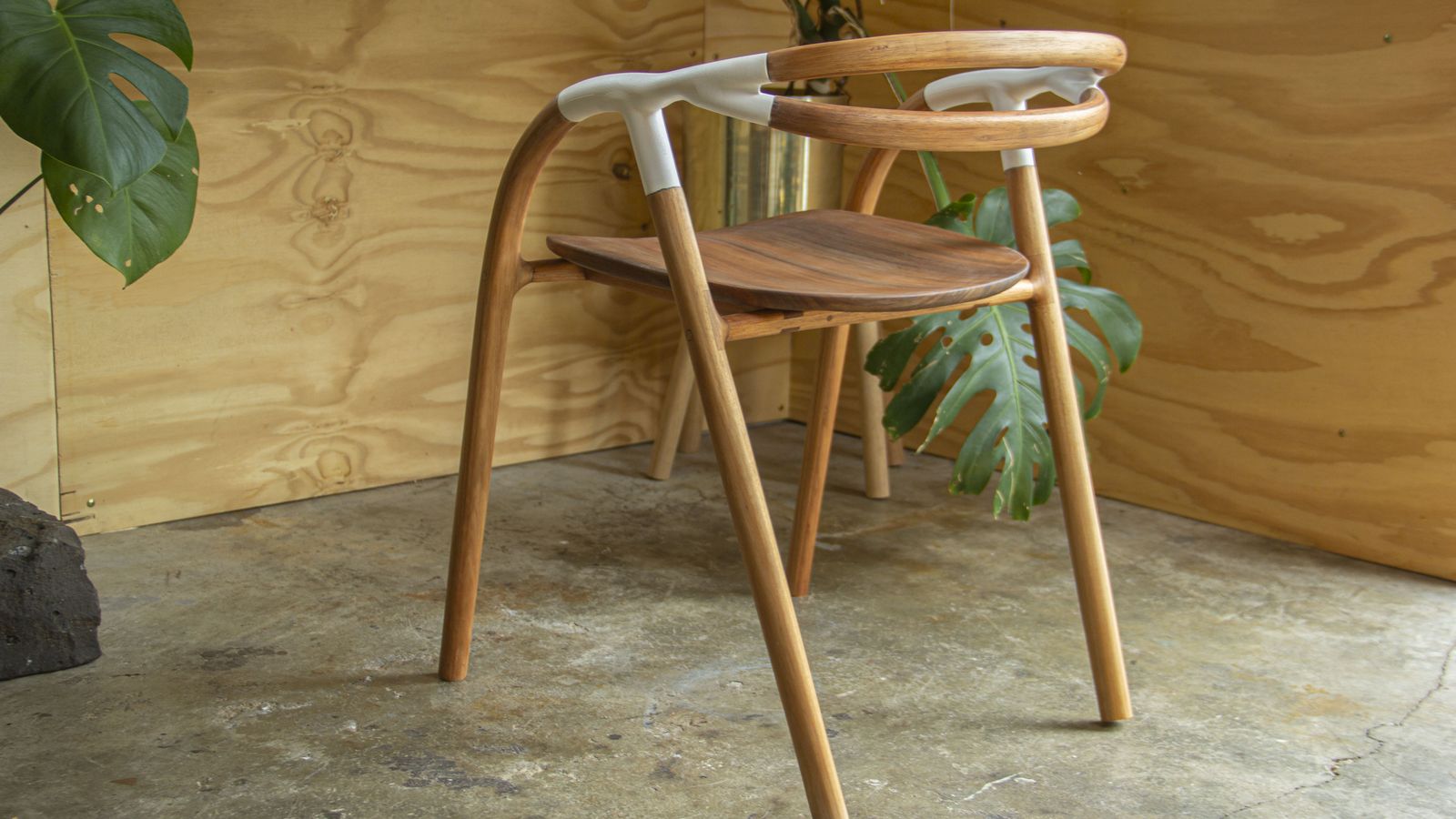 MeloChair, 2019 
The MeloChair is a pairing of old and new, designed to explore the way that modern additive manufacturing can be incorporated into traditional timber processing. The 3D printed nylon connector, was designed with functionality as a priority and needed to perform in a way that would be hard to replicate in timber joinery. The MeloChair is designed to show the way that modern small-scale batch production for the high-end design market can look, through adapting to this new technology while retaining the feel of bespoke timber furniture.
The Drafters' Stool, 2020  
The Drafters' Stool was designed around the utilitarian ideal that good design is not reserved for the few. It was imagined to be sitting in a workshop, surrounded by sawdust, as the user stepped over it and sat down to add detail to whatever project drove their passions. The symbolically high-end choice of hand-woven rattan as the unifying feature of this piece is intended to contrast with the workshop environment. The ergonomics are intended to create a variety of comfortable seating positions which promote an active seating position while working. The uninterrupted lines of the stool further explore minimalist Australian aesthetic.
Image Top: Duncan Young, MeloChair, 2019, Photo: courtesy of the artist
Image: Duncan Young, Drafters Stool, detail, 2020, Photo: courtesy of the artist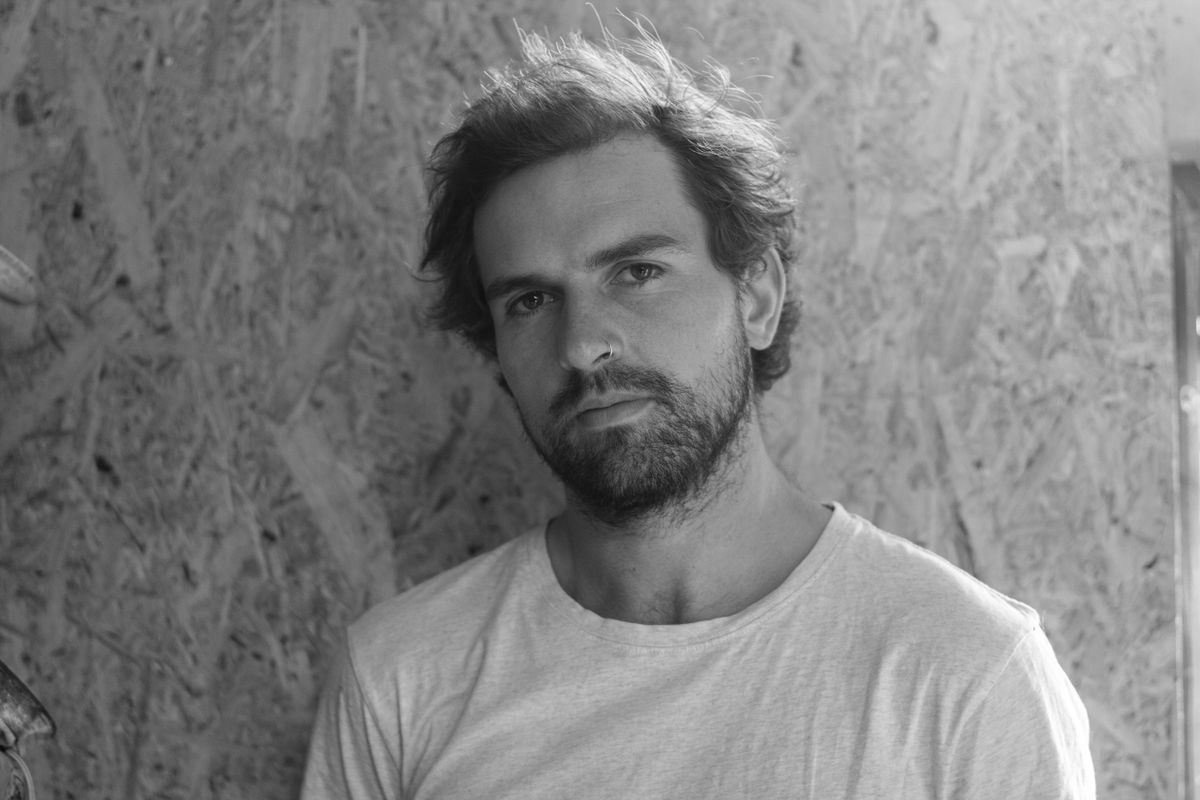 Biography
Duncan Young is a Melbourne born furniture maker now based out of the JamFactory in Adelaide. Having begun his exploration into timber as a climbing arborist, Duncan works to immerse himself in the full journey a tree takes to become a piece of fine furniture. The waste experienced in the urban tree industry drives Duncan to preserve this precious resource, by creating considered and thoughtful furniture. 
Duncan was selected to exhibit at Craft Victoria's Fresh!2020 where he won the Sofitel on Collins Award. Duncan explores minimalist Australian aesthetic within his designs to find ways that traditional woodworking methods can be paired with modern technologies.

Image: Duncan Young, portrait, 2020, Photo: courtesy of the artist