Josh Riesel
Lucidum, 2019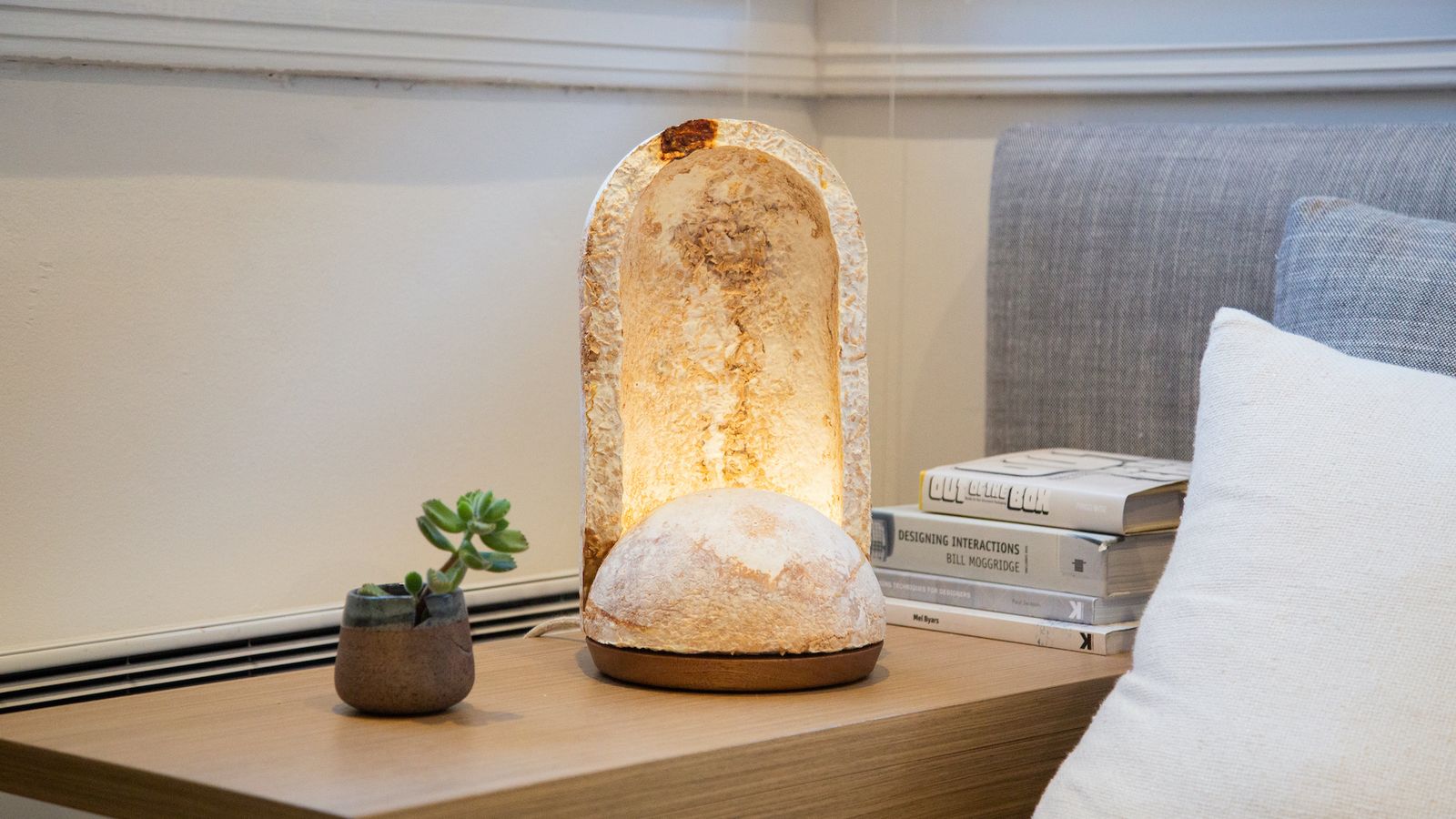 Lucidum, 2019
Lucidum has been designed to aid in a transition towards a future where short-life products are naturally regenerative. With a body made from post manufacturing wood shavings organically bound together using Reishi mushroom mycelium, Lucidum projects light across the surface to highlight the beauty and textural intricacies of mycelium. Completely modular, Lucidum is centred around an LED driven timber base. The limited life of the compostable mycelium diffuser allows guilt-free style changes, while maintaining an heirloom quality light-source.
Combining biomaterials with contemporary form, Lucidum is an exemplar piece demonstrating what a restructure of our traditional industry may look like. Hydrophobic, fire retardant, and a natural sound insulator, mycelium has already proven to be a powerful material in a range of applications. It is now up to us, as the designers and the consumers of the world, to inform the future of our planet.
Image: Josh Riesel, Lucidum, 2019, Photo: courtesy of the artist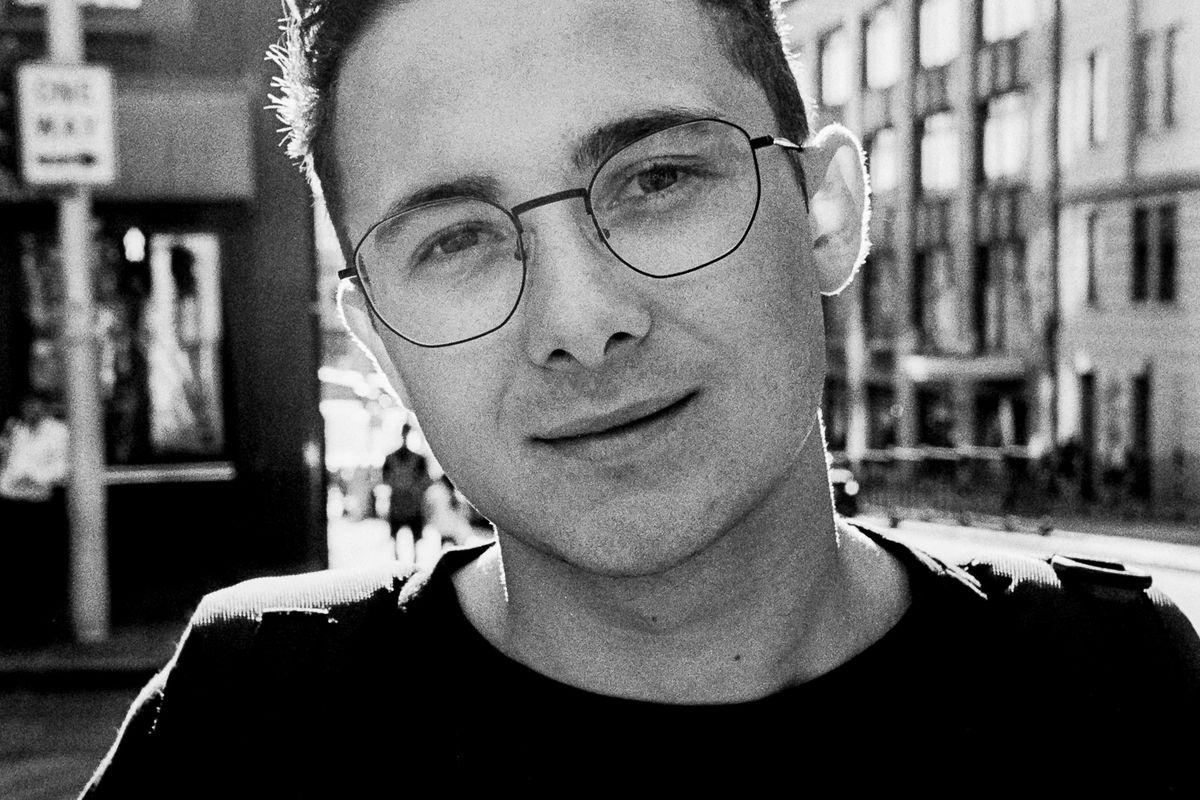 Biography
Josh Riesel is a lighting and furniture designer based in Sydney. Growing up on the coast, he developed a fascination for nature from a young age. His unique photographic style caught the public eye with his collection of abstracted ocean imagery 'Down by the Water' in 2014, soon followed by further expressive ocean and lifestyle projects.
Having completed a Bachelor of Product Design (Hons) from UTS in 2019, Josh's practice adopted a sustainable focus centred around biomaterial experimentation with contemporary design techniques. Recently Josh worked alongside the team at Mycelium Studios' MycJolab, to develop a range of mycelium products which were exhibited as part of Melbourne Design Week's 'Life & Death' Exhibition in 2020. 
Image: Josh Riesel, portrait, Photo: courtesy of the artist