Kathleen Prentice
Bomba Chair, 2019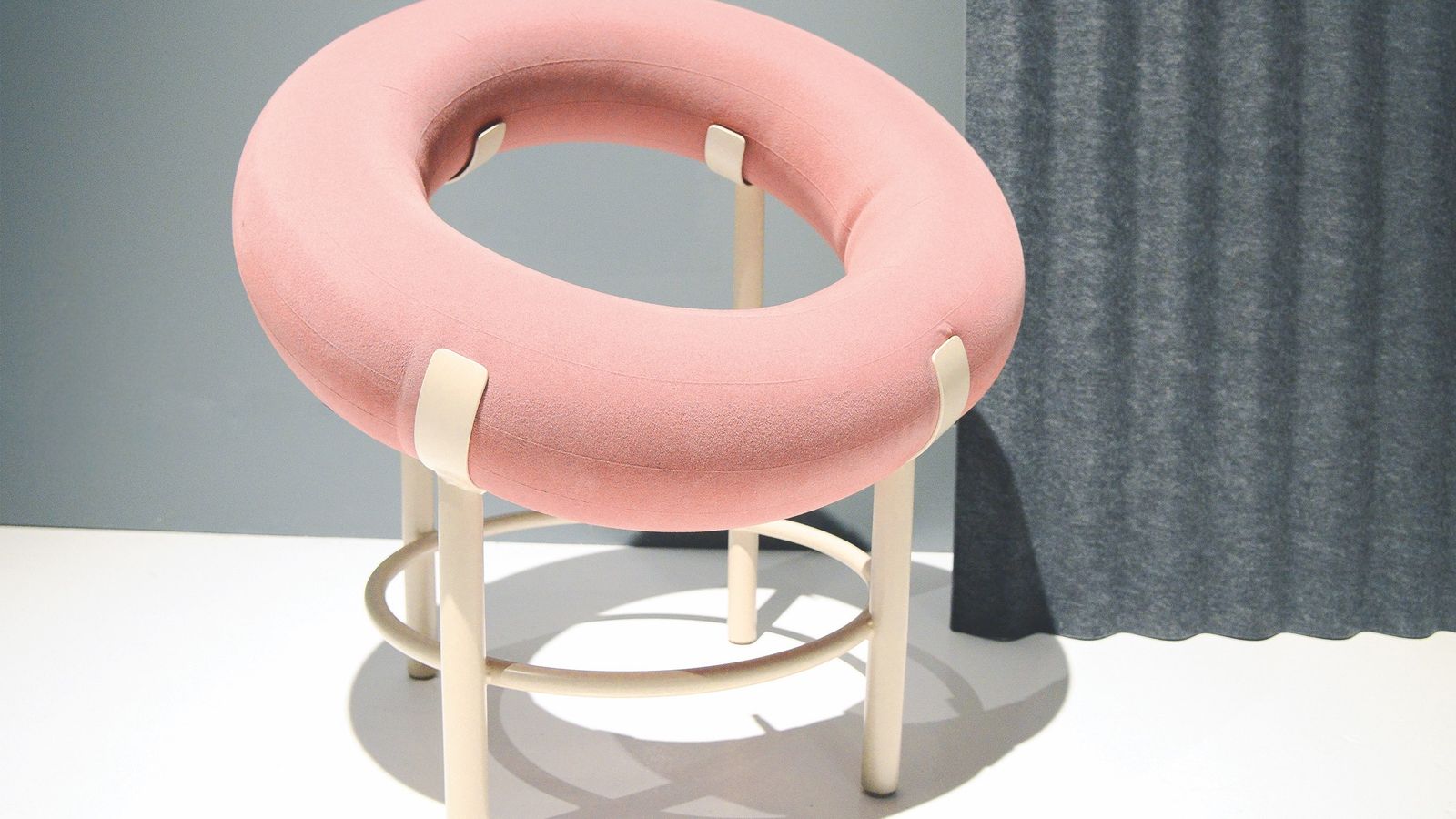 Bomba Chair, 2019
Floating in the local swimming hole is synonymous with a hot summer day in Australian Culture. The Bomba Chair represents the typical 'donut floaty' taking this concept from water to land. The inflated seat is made from a repurposed tire, with a unique textile finish shifting this commonplace object into a new domain. the metal frame suspends the donut in position, replicating this idea of floating. The name Bomba, construed from Italian to English, is derived from the colloquial female term for donut.
The potential market for this design is varied from residential homes where a pop of character is required to commercial projects. Once an outdoor flocked or spray on finish is achieved, this design would be ideal as a poolside easy chair.
Image: Kathleen Prentice, Bomba Chair, 2019, Photo: Kathleen Prentice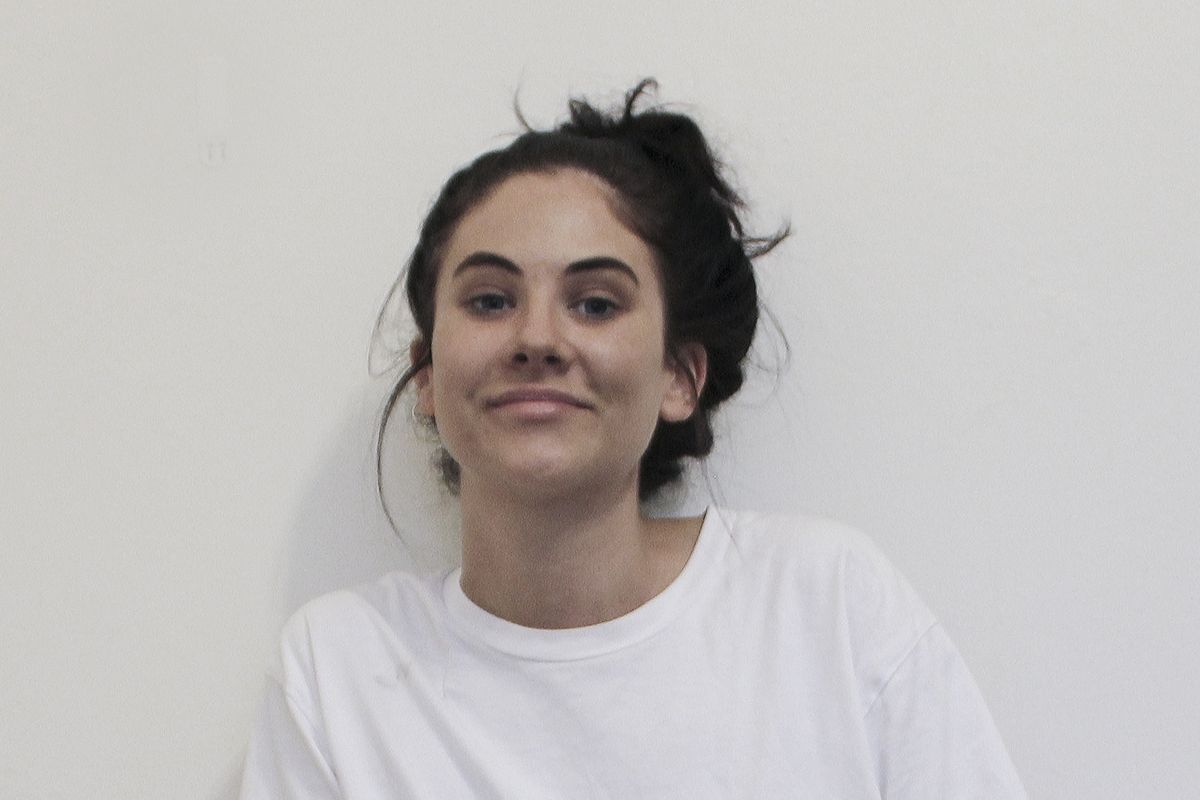 Biography
Kathleen Prentice is a Melbourne based Industrial designer. She believes working with diverse materials and experimentation is key to creating unique and interesting designs. A focus on sustainability is at the forefront of Kathleen's creative and critical exploration, looking at ways design can have a positive impact on our future. Kathleen's designs' are produced in Australia either by herself or by local manufacturers. 
Kathleen has been exhibiting her work for the last two years nationally in Sydney, Canberra and Melbourne. She recently won the award for Design Innovation at Fringe Furniture by Tait.
Image: Kathleen Prentice, portrait, Photo: courtesy of the artist