Luma Weinhardt
Mozaik Stool, 2016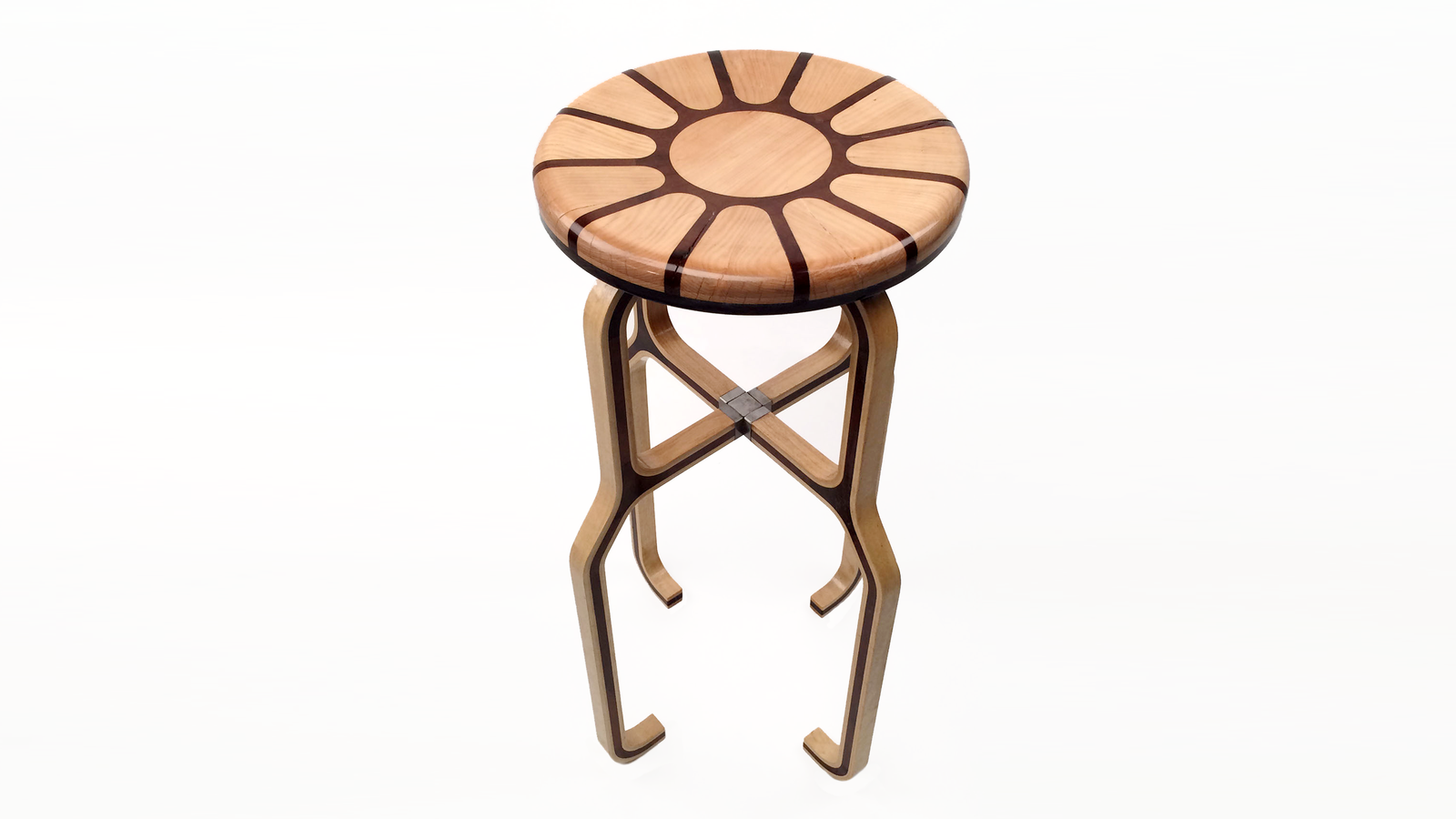 Mozaik Stool, 2016
The Mozaik Stool is a flatpack piece of furniture, easy to assemble and transported. When flat packed the seat slots in between the legs, facilitating the packaging and utilising minimal space.
The design process was centred on the concept of a 'bricolage' and from it, using only recycled and free materials a playful design resulted similarto that of a mosaic. With the help from Luma's father in the creation of the Mozaik Stool, concluded to become a rather sophisticated, smart and durable piece than originally conceived.
Image: Luma Weinhardt, Mozaik-Stool, 2016, Photo: courtesy of the artist
Biography
Luma Weinhardt came to Australia seven years ago looking for a life change, leaving behind an Economist career in Brazil. With an interest in design, Luma was motivated by her father, he an Industrial Designer and art connoisseur. Luma has since learnt how to pay attention to details and think outside of the box, always trying to bring ideas and aspirations to life.
Image: Luma Weinhardt, portrait, Photo: courtesy of the artist