Denni Maroudas
Cobra Corner Table, 2020
Click on images for full view.
Cobra Corner Table, 2020
American cherry
900h x 750w x 300d mm
$2,700
Denni Maroudas is deeply inspired by Joseph Walsh an Irish maker . For the Cobra Corner Table, Denni's gives his own twist to a design inspired by Walsh. The table is innovative in its 'free form' nature, unusual leg joins and lifelike aesthetic. This table would suit those with diverse taste who enjoy fine and unusual woodwork.
The Cobra Corner Table was glued together in oversized chunks, then hand shaped with grinders, rasps, spokeshaves and electric sanders. Once happy with the form Denni fumed the chair in an enclosed 'box' with ammonia to create the dark bronze colour and then oiled it to create the high shine.
Cobra Corner Table is shortlisted for this year's digital edition of WORKSHOPPED21: New Australian Furniture, Lighting and Object Design.

For more about this designer please visit - @dennimaroudas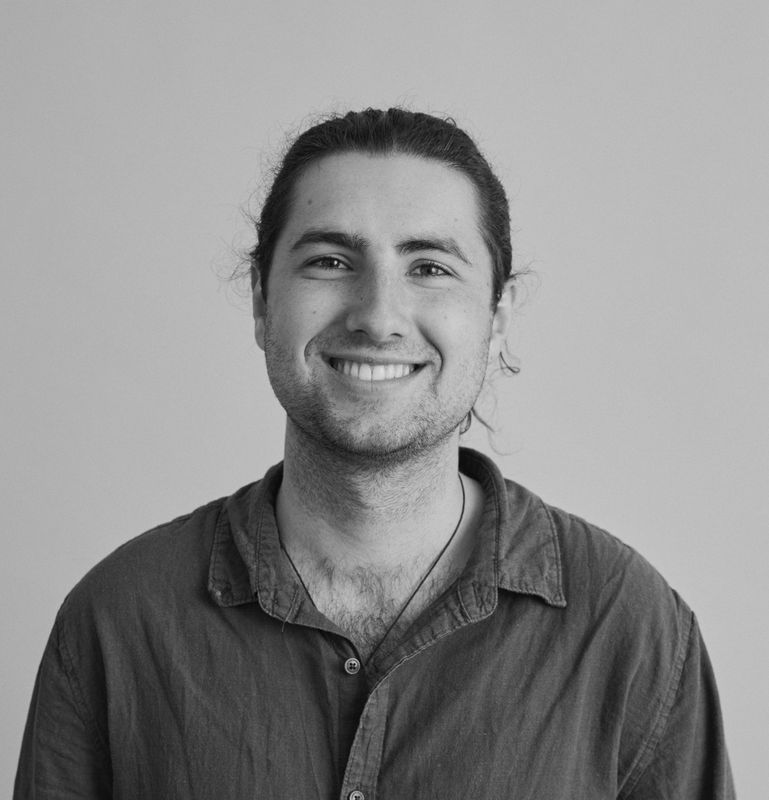 Denni Maroudas graduated from Sturt School for Wood in 2020, where he was awarded the Studio Woodworkers Australia Award. During his studies he developed a particular interest in sculptural work, with considerable focus on carving and shaping abstract pieces. Limitless curves and intersecting lines inspire his creativity. He also became heavily inspired by Irish designer/maker Joseph Walsh, who creates furniture and abstract sculptural pieces.

Working from Sturt School for Wood's resident workshop allows Denni to explore freely. He has discovered his love for all materials, not just wood. In the future, he hopes to work with more mediums to create art. He has a real love for hand shaping and feeling the satisfying 'swoosh' under his fingers when using a tool feels like home.