Francesca Sykes
Hey Neighbour, 2020
Click on images for full view.
Hey Neighbour, 2020
Steel tube, white oak
720h x 1640w x 560d mm
$3,500 or $1,750 per chair
Hey Neighbour is a left and/or right-sided lounge chair that can be paired to create a sofa with a central 'pop-up' table. The intention is a modular seating system using minimal materials that is suitable for both indoor and outdoor use.
The original form was developed during the first COVID-19 lockdown. At the time the humble act of sitting on a front porch became an opportunity for rare and important connection with the neighbourhood, family and friends.
The large radius of the steel tube backrest is reminiscent of a tree branch, its organic curves provide a comfortable experience not reliant on foams and fabric which quickly degrade in harsh Australian climates. Removable cushions can be attached to the frame using concealed magnetic connections. The steel tube backrest is fabricated in partnership with an automotive manufacturer in Adelaide and was developed using existing steel tooling for truck exhaust pipes, minimising overhead fabrication costs and bend the 101.6 diameter steel tubes. The legs are specified with welded screw attachments to allow height-adjustable stainless steel nylon-capped feet to be screwed in. These feet raise the steel frame off the ground minimising rust/water damage over the lifespan of the chair. The current design displays a white oak seat and side table, finished for indoor use. For outdoor use, the designer recommends native hardwoods or recycled HDPE sheet.
Hey Neighbour chairs are designed to be an easy-to-clean, welcoming place to sit, rest, or meet, for residential and commercial spaces. An armchair and straight/corner lounge modules for this series are currently in development.
Hey Neighbour is shortlisted for this year's digital edition of WORKSHOPPED21: New Australian Furniture, Lighting and Object Design.

For more about this designer please visit - francescasykes.com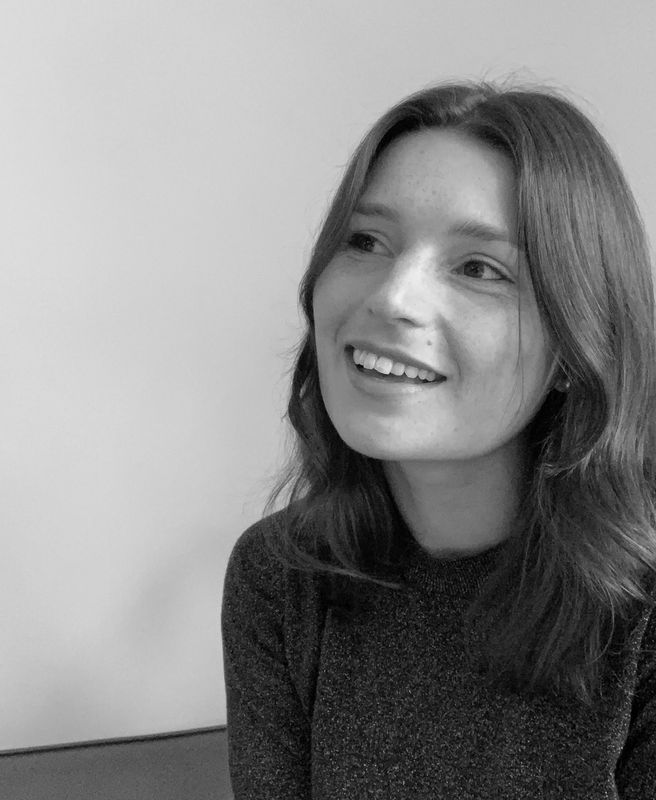 Francesca Sykes is designer/maker and current Associate at the JamFactory Furniture Studio in Adelaide. Always asking "what if", her work examines human interaction with body, place and object; seeking to create functional forms that surprise and delight. Francesca draws on her background in Interior Design and studies in Furniture Design and Manufacturing at RMIT to question and redefine traditional furniture archetypes to suit contemporary needs. Francesca has worked extensively in the field of commercial furniture and interior design, recently returning from New York where she worked with Scandinavian Spaces in the development of their NeoCon showroom.

Francesca is focused on producing high-quality contemporary pieces in partnership with local manufacturers to reduce carbon emissions and waste production. Her current body of work explores the Japanese technique shou sugi ban, a process of weatherproofing wood with fire. Francesca has developed a multi-temperature burning technique that further exposes the natural wood grain texture and creates a pearlescent lustre to the final ebonised finish.

Inspired by travel, people and place, Francesca aims to create durable and beautiful pieces that suit residential and commercial spaces.