Jerry Dowse
Tim Burtop & Justin Case, 2021
Click on images for full view.
Tim Burtop, 2021
Tasmanian oak & bioplastic
720h x 600w x 1200d mm
$1,490
A designer passionate about discovering new techniques, Jerry Dowse has been testing 3D printed materials and exploring their potential integration in everyday furniture. During this experimentation he drafted an idea for a mixed medium office desk which became the Tim Burtop table. Aligned with his design ethos, its production needed to be low waste and use local materials.
The table is an adaptable design which can be customised by size, detail colour and timber finish. The innovation lies in the 3D-printed joint using bioplastic - a renewable, commercially compostable material. 3D printing avoids costly moulding expenses and allows for iterative designing. The joint allows for scaling the tabletop and serves three core functions; holding the legs in place, stabilising the table and securing the top.
Easily disassembled, reassembled and lightweight – the design is perfect for flat-pack shipping. The market for desks has grown due to the rise in flexible work cultures. It has the potential to fill a market gap for those looking beyond cheap imported goods or Australian-made raw ply desks.
The tabletop is made from one quarter cut Tasmanian oak ply sheet. To reduce waste, exactly four tabletops can be made from one whole sheet. The legs and timber braces are cut from a single length of Tasmanian oak; this method produces less than 10 per cent material waste with almost no offcuts. Four 3D printed joints use a standard 1kg spool of material with zero waste.
Justin Case, 2021
Tasmanian oak, thermoplastic, linen
480h x 210w x 505d mm
$1,190
Looking around his new home office, Jerry found himself underwhelmed. Mechanical, clunky, and oversized; his PC computer workstation didn't suit the homely aesthetics of the room. He struggled to find better options in the market so set out to design his own.
Jerry designed Justin Case, a workstation that is clean, sleek, and soft whilst maintaining the customisable function of pre-existing setups.
The 3D-printed case skeleton is the design innovation. A heat-resistant honeycomb structure increases airflow and reduces weight. Justin Case weighs around half that of a commercial case. 3D-printing also enables zero waste material use. As hardware mounting is printed directly into the frame, very little assembly is required.
The outer skeleton is printed as a single piece and wrapped in a breathable linen sock and feet are mounted to the bottom. The front and rear timber panels are CNC cut Tasmanian oak secured onto the case with magnets, allowing easy access to the mounted hardware and cables.
Tim Burtop and Justin Case are shortlisted for this year's digital edition of WORKSHOPPED21: New Australian Furniture, Lighting and Object Design.

For more about this designer please visit - jerrydowse.com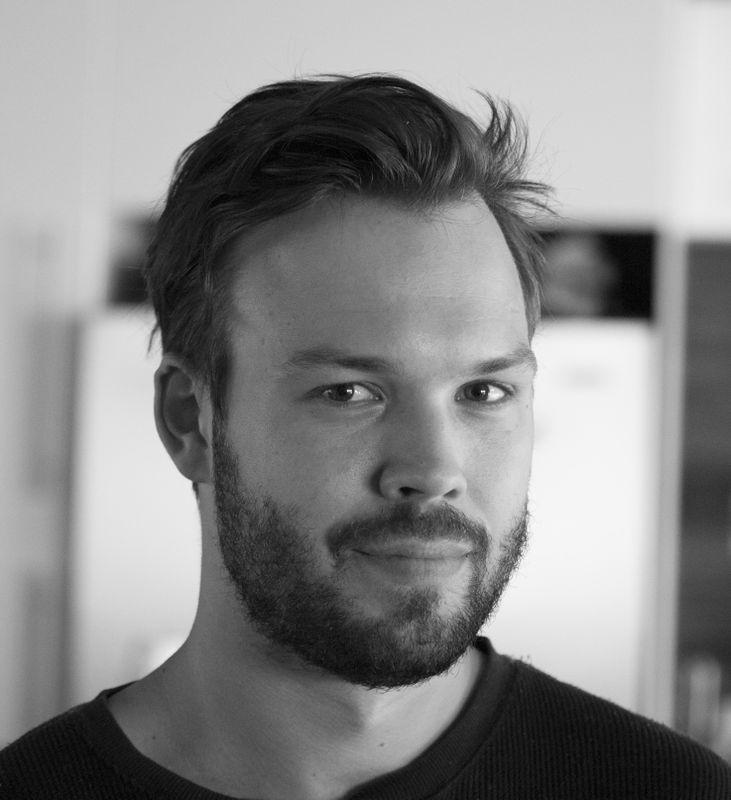 Jerry Dowse lives in Sydney and has always been inspired by cleverly designed objects. Whether it be props for a film, or the strangely beautiful furniture made by his dad (Bruce Dowse), he's always loved working out how things are built and delights in discovering particularly clever design work.

Jerry first had the opportunity to learn furniture making from his mentor; master carpenter Mark Patterson. Together they developed a furniture line for Pacific Green, which showcased their tribal fusion aesthetic. Jerry then founded Lobo Workshop, a bespoke modern Australian furniture brand with the aim of finding new and interesting ways of making with environmentally conscious methods. Lobo Workshop was sold in 2019 and as now known as Odditi.
After working for a marine seating manufacturer and broadening his understanding of engineering and manufacturing, Jerry is developing a new range intended to extend the warmth and comfort of the home into office design.