Marika Svikis
LAYERS, 2021
Click on images for full view.
LAYERS, 2021

LAYERS, Sunrise, 2021, Acrylic, LED, 3170h x 250w x 120d mm, $269
LAYERS, Meander, 2021, Acrylic, LED, 300h x 250w x 120d mm, $299
LAYERS, Tunnel Vision, 2021, Acrylic, LED, 300h x 250w x 120d mm, $329
In response to the COVID-19 pandemic and a surge in people spending more time at home - living, working and socialising - Marika Svikis' objective was to design a lamp that used colour and materiality in an innovative way. It needed to make a statement in any space and delight people, whilst also being sustainable and adaptable into the future as style or spaces changed.

LAYERS responds to this brief with its innovative lamp base, compatible with an endless possibility of shade sets. Flat-packed and easily assembled, the shades can be swapped in and out to suit moods, style or space without the need to discard or replace the original product. The layering of different geometries, colours, perspectives and form creates a 3D sculptural effect. The shades use acrylic sheet offcuts to minimise waste and LED lighting components minimise energy use and reduce heat allowing longer lifespans.

LAYERS has a potential commercial market, locally and internationally. The product can be priced reasonably for a 'design' object. It is eye-catching, fun and portable.
Each lamp set comprises an acrylic soft-box lamp base, LED strip lighting components and 4 piece acrylic shade sets. The LED strip lighting component has an integrated power cable, touch switch and dimmer, all in the same component powered by 5 volt USB. The shades are manufactured by a small fabrication studio in Sydney, hand assembled and made to order.
LAYERS is shortlisted for this year's digital edition of WORKSHOPPED21: New Australian Furniture, Lighting and Object Design.

For more about this designer please visit - www.svikis.com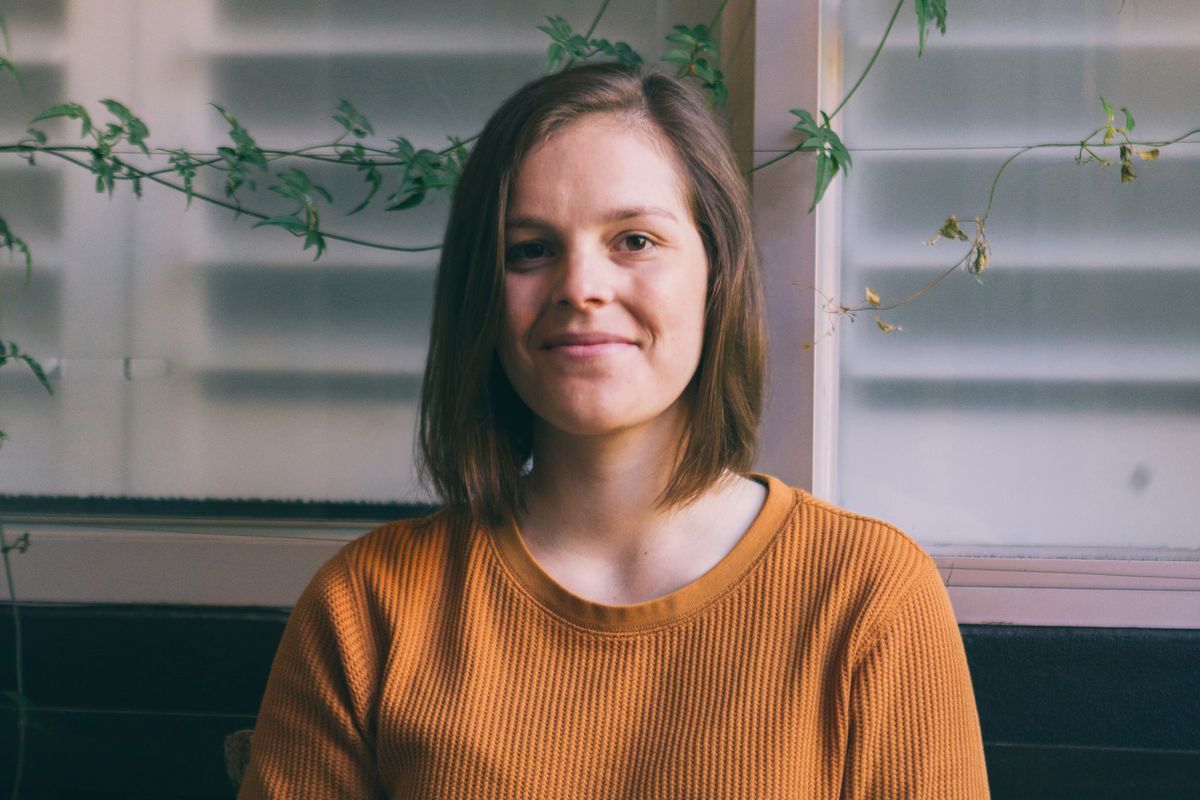 Marika Svikis is a designer and technologist with a background in architecture from Sydney, Australia.
Marika's love for object and jewellery design was forged as a child, while spending time in her Grandad's jewellery workshop.
Craving the freedom and creativity of her grandad's career and inspired by his self-taught approach, Marika established svikis. in 2017 shortly after graduating from architecture school.
Falling in love with minimalist and Japanese design during architecture school - the geometries, clean edges, surfaces and corner details - Marika pursued this perfection using technology and design to make beautiful homewares, objects, art and jewellery.
Since 2017, Marika's work has been recognised both locally and internationally, with her unique and innovative collections being featured in numerous exhibitions and awards programs.