Marta Figueiredo
Stardust, 2021
Click on images for full view.
Stardust, 2021
Resin waste, eco resin, aluminium, LED,
fabric cord, diffusing acrylic disk, bluetooth dimmer
365 mm h x 160 mm dia
$2,550
The Stardust lamp was designed in response to a challenge: how could circular design principles be employed to make products out of the waste generated by Marta's practice?
Using resin powder amassed from cutting perspex, Marta found that reincorporating this waste into the same material was the most sustainable process. This enabled future pyrolysis recycling of the entire item. Interested in the material aesthetics, Marta wanted to experiment with light by combining the transparency of resin with the glittering particles of waste and so the Stardust lamp was born.
The lamp's shape is a simple interplay of geometric forms. A constellation of interstellar particles drifts atop a glowing gem, elevated above a burgundy pillar.
The lamp re-uses resin waste that was mixed in during the pouring stages, resulting in deposit lines featuring on the lamps surface. At the core of this luminary runs a red spine hosting a string of functional elements: aluminium tube, a ring, and fabric cord.
The lamp was produced in-house using simple manufacturing techniques. Two solid resin shapes are linked together by an aluminium tube. Individual silicone moulds were created to cast these forms.
Despite the design's simplicity, the placement of the structural spine - the aluminium tube and the electrical line - required some ingenuity in the casting system. Using silicone moulds, the resin waste is combined with fresh eco-resin and poured into the casting templates in 32-hour increments. Phasing is essential for epoxy curing and creates distinct deposit lines on the lamp's surface. Exclusive to the first prototype is the Bluetooth dimmer that controls brightness through an app.
The production was designed following open source principles and the construction process is documented here and available to the broader design community on the By-Product website. With this mindset, Marta hopes to speed the design industry's transition to a circular economy.
Stardust creates a warm and evocative atmosphere and is suitable for both residential and commercial projects.
Stardust is shortlisted for this year's digital edition of WORKSHOPPED21: New Australian Furniture, Lighting and Object Design.

For more about this designer please visit - marta-figueiredo.com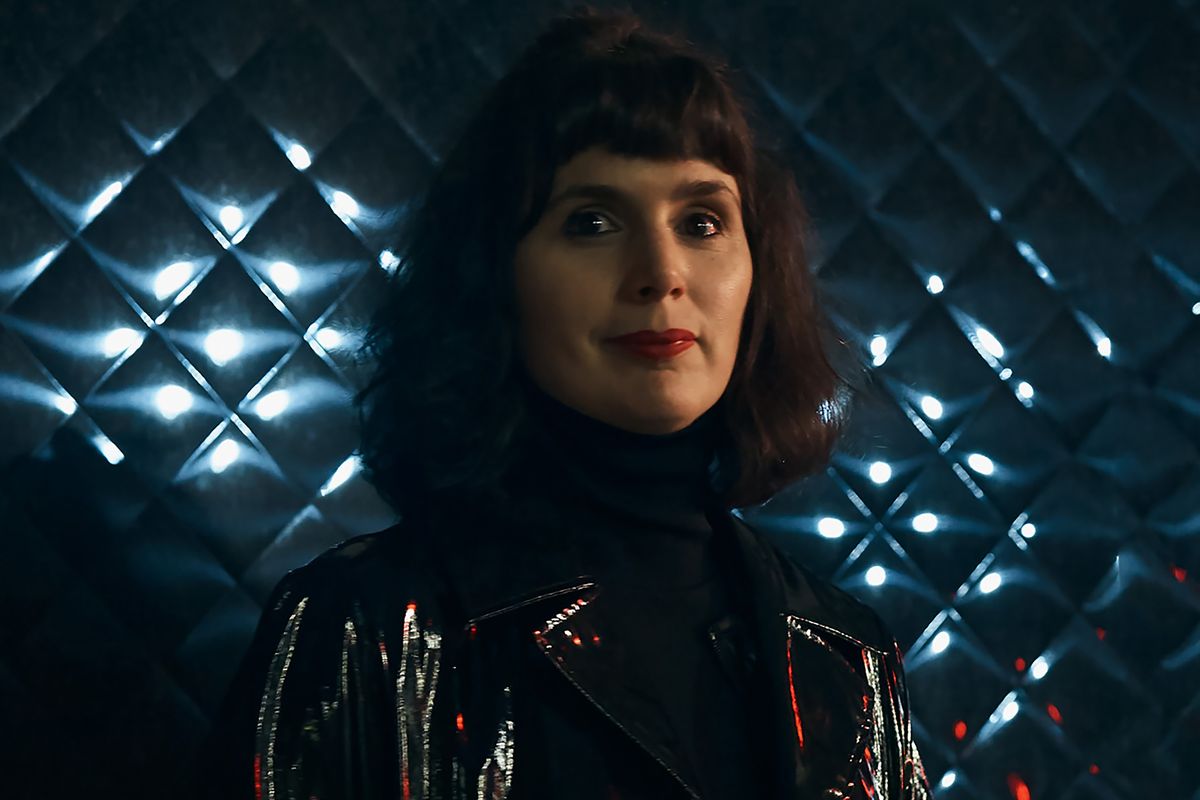 Marta Figueiredo is a Portuguese architect and multidisciplinary artist based in NAARM/Melbourne. In 2016, she founded her design practice which unites innovative technology and craft to produce playfulness, joy, and sensory experimentation. She wants to gently challenge beliefs about standardisation and sustainability and prompt discussions about new ways design can speak to a broader sensory experience.
Marta has received various awards and nominations recently including, finalist Australian Furniture Design Award (AFDA) 2020 and Clarence Prize for Excellence in Furniture Design 2021. Her work has been included in a number of exhibitions both in Australia and abroad, including Shanghai, Paris, the Brussels Collectible Fair, and Milan Design Week.