Michael Hoppe
font & Hyper chair, 2021
Click on images for full view.
font, 2021
3D printed metal, polymer
210h x 24w x 12d mm (9 Pieces)
NFS
font is a cutlery set that uses design and technology to create an inclusive dining experience for users with different abilities.
Most cutlery sets for domestic use are 'one size fits all' and have no provision for people with disabilities. Different levels of hand strength, dexterity and control can result from age, injury, arthritis, congenital issues and other conditions. To create a universal solution for this diversity is impossible. Starting with a simple profile, small, incremental iterations create variations in font for different functionalities. One third of the worlds population uses chopsticks to eat and face the same dexterity issues. There is scope for the further development of this range.
Using parametric CAD modelling and 3D printing the product with a strong overarching aesthetic, holds this variable range together providing broad solutions for different user needs. Custom products can be designed and developed based on current user products and requirements. These variations can be added to the growing database. The similar but different products create a family.
Metalwork is 3D printed stainless steel and handles are 3D printed nylon with textured finish for improved grip. The weight is variable by printing hollow or solid sections. Where necessary, variations in the handle profile can be made to improve functionality while maintaining the design aesthetic.
Preliminary research has been conducted through published articles and stakeholder interviews. These include occupational therapists and users with diverse conditions such as arthritis, cerebral palsy and multiple sclerosis. The next step is to produce prototypes and test with end users. Real world calibration of the concept will inform the next round of product development.
Hyper Chair, 2021
3D printed PLC (corn starch)
870h x 480w x 420d mm
NFS
Hyper Chair is an exercise in minimalism and sustainability. Two compound curved planes are joined together – a hyperbolic (deliberately exaggerated) base and an asymptotic (a line that gets closer and closer to a curve as the distance gets closer to infinity) seat.
Version One is 3D printed on demand. Version Two is created with laminated timber veneer ply over a cardboard core and reinforced with carbon fibre. Version Three is created with resin infused wool felt and reinforced with carbon fibre.
font and Hyper Chair are shortlisted for this year's digital edition of WORKSHOPPED21: New Australian Furniture, Lighting and Object Design.
For more about this designer please visit - hop-design.com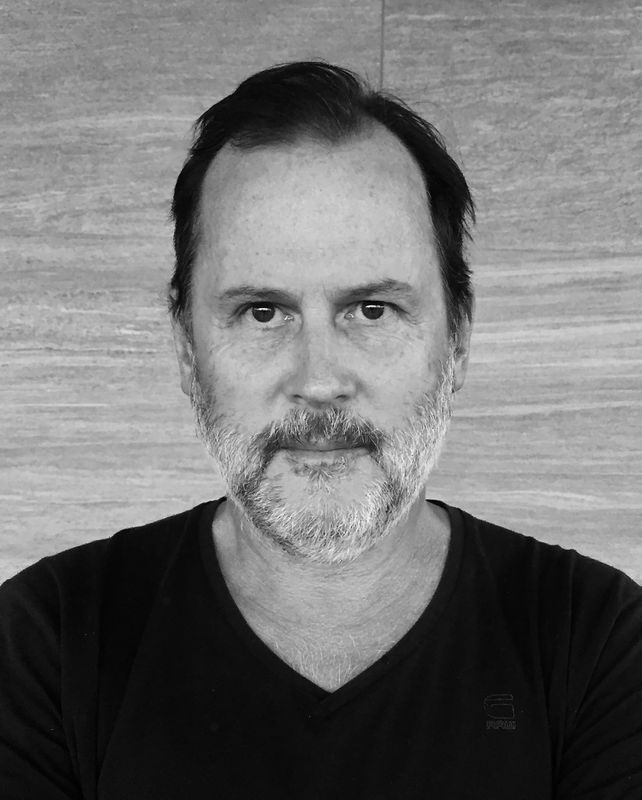 Michael Hoppe is an Industrial designer based in Sydney. Director of Hop Design, Michael is an established designer working for clients through his studio.
He also works on self-initiated research and projects. Founder of YBell Fitness and a teacher at the University of Technology Sydney where he teaches drawing and ideation.