Mick Jessop
IsoKing Bed and IsoKing Entertainment Unit, 2021
Click on images for full view.
IsoKing Bed, 2021
Birch plywood 18mm
300h x 1770w x 2110d mm
$2,190
IsoKing Entertainment Unit, 2021
Birch plywood 18mm
485h x 1600w x 510d mm
$1,350
Expanding the IsoKing range - both in scale and design scope – was always part of Stagekings' growth plan. They knew from their research that the plan was backed by consumer confidence and have established a loyal customer base. With the new IsoKing 'Florence' home range, they are proactively expanding into a higher-income bracket market, who value quality. This consciously shifts the IsoKing focus from short-term practical solutions toward longer-term iconic and timeless designs.
For Stagekings' Head of Design & Production and designer of the range, Mick Jessop, when considering the bed and entertainment unit design he was looking beyond just an extension of the range. His aim was to take the concept to the next level, creating something complete in a design context and considering aesthetics, emotion and ethics. Another objective was to produce products that didn't appear to be a slot-together design. This was achieved by the incorporation of curves in the form.
IsoKing products are produced in high-grade FSC-certified birch plywood, which originates in sustainably-managed Forest Alliance plantations in northern Europe and Russia. Earlier and smaller IsoKing products used 12mm birch ply but the larger home range products, which include the IsoKing Bed and IsoKing Entertainment Unit, exclusively use 18mm. The ply is sourced directly from reputable Australian timber merchants and the end-to-end design and manufacturing process takes place in-house in the Stageking warehouses in Kurnell, NSW.
Pieces are cut on a CNC router, then machine and hand-sanded to a super smooth 240 grit grade. A quadruple layer of high grade, low VOC, clear satin polyurethane varnish is applied to follow and all products are pre-assembled and quality control checked in-house. Products are packed into custom-made cardboard boxes with cardboard filling inserts - no plastic is used. The product assembly is very simple slot-together design with no tools required for assembly.
IsoKing Bed and IsoKing Entertainment Unit are shortlisted for this year's digital edition ofWORKSHOPPED21: New Australian Furniture, Lighting and Object Design.

For more about this designer please visit - stagekings.com.au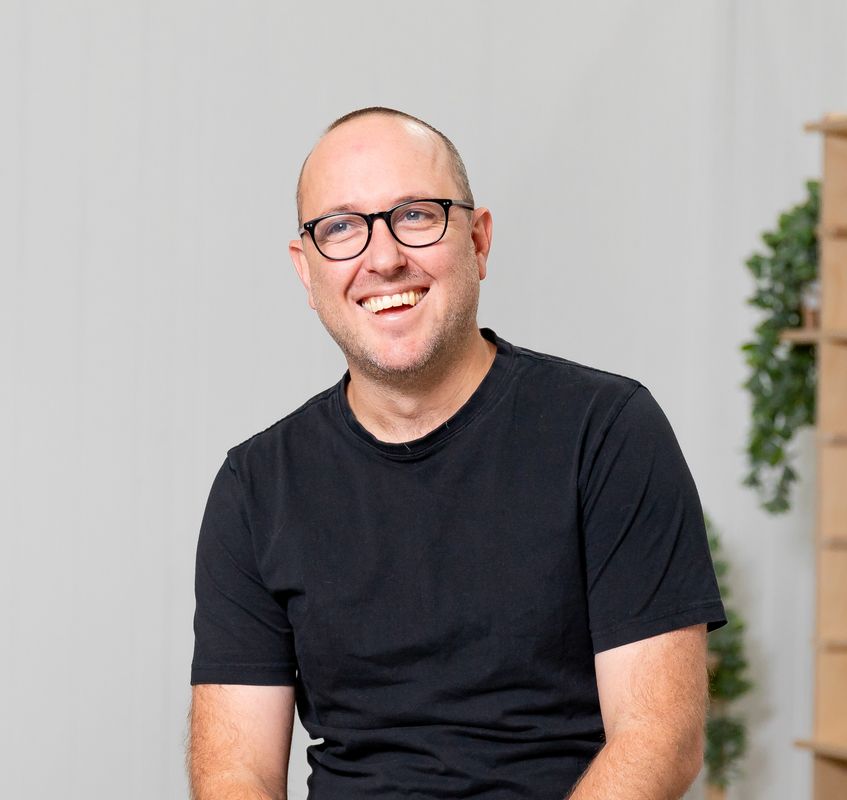 Mick Jessop and Stagekings
Mick Jessop is Head of Design & Production at Stagekings and designer of the IsoKing range.
On Friday the 13th March 2020, the NSW Government announced an immediate ban on public gatherings over five hundred people, as part of new COVID-19 sanctions. By the end of that weekend, every job that Stagekings had lined up had been cancelled and their company faced instant collapse.
In typical Stagekings style, the team didn't pause for a second. They quickly realised that thousands of Aussies would have to start working from home almost immediately, and many would be unprepared. They aimed to fill a niche and keep their workforce going by designing and making work-from-home desks out of their Sydney warehouse.

Their flatpack, quick assemble, slot-together, birchwood ply IsoKing desks, requiring no fixings or DIY skills, were an instant hit with the Australian public. The product line rapidly expanded and in the first year IsoKing sold nearly 40,000 products.
Most importantly, Stagekings were able to retain all their staff throughout the Covid-19 lockdown, and even expand the team as they grew. Further, they have also been donating a portion of revenue to charity since day one of IsoKing, and are very proud to have raised nearly $100,000 for worthy causes in their first year of business.