Noah Hartley
Paper Vase, 2020
Click on images for full view.
Paper Vase, 2020
Blown glass
Tall: 300h x 100w x 170d mm
Short: 200h x 200w x 70d mm
$340 each
Paper Vase was the first product designed and made by Noah Hartley while undertaking JamFactory's Associate Training Program. Utilising his training, Noah designed the Paper Vase to emphasise the material qualities of glass, as well as the tools used during the glassblowing process.
The design brief was to create hand blown glass objects, that while being viable and repeatable, were entirely unique. This was achieved by constructing a mould made of recycled newspaper. By blowing glass into a mould, designs are consistently repeated, yet, a mould constructed using a malleable material such as paper, allows the form to vary with each object made.
Using this process, the Paper Vase can be marketed as a true one of a kind, individually hand blown glass object. Throughout 2020, there was a shift in the market toward supporting local makers and the handmade. This shift positively influenced the launch of the Paper Vase, resulting in consistent commercial success throughout the rest of the year.
Made in JamFactory's Glass Studio, each vase is individually hand blown into the recycled newspaper mould. The hot glass takes on the texture of the mould, while the heat and pressure produced by the glass burns away and pushes against the layers of newspaper. The form of the mould changes with each consecutive use, making every vase entirely unique. Made to order in limited, small batch runs, ensures that no material is wasted.
Paper Vase is shortlisted for this year's digital edition of WORKSHOPPED21: New Australian Furniture, Lighting and Object Design.
For more about this designer please visit - @noahhartleyglass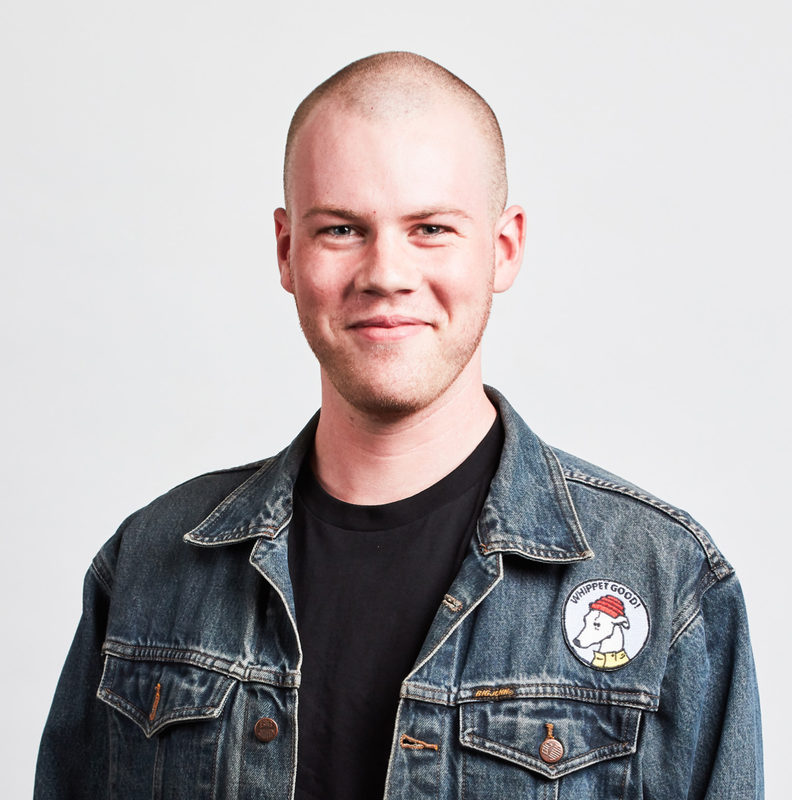 Noah Hartley is an emerging Adelaide based Glassblower, Designer and Artist.
After receiving a Bachelor of Design Arts from the Australian National University School of Art and Design, Noah relocated to Adelaide to undertake a two year Associate Training Program in the Glass Studio at JamFactory.
He has undertaken multiple masterclasses at Canberra Glassworks, Pilchuck Glass School, Washington (USA) and Corning Museum of Glass, New York (USA). Having recently completed the Associate Training Program, he now runs his studio practice from JamFactory's Glass Studio, working as an independent hiring Artist and Glass Studio Technician.
Noah's practice is heavily influenced by the rich history of blown glass. Drawing from the extravagant opulence of traditional Venetian glassware, His work makes use of historic glassblowing techniques to achieve contemporary design outcomes.