Simon Haeser
Oceania & DLX10, 2018
Click on images for full view.
Oceania, 2018
Steel, MDF, veneer, fabric
175h x 74w x 78d mm
POA
Oceania's design process explored and investigated the notion of Australian Design Identity - does it exist? The aim was to design a contemporary piece reflecting human and material responses to our environment, culture, values and needs.
The result reflects Simon Haesar's expression of this, inspired by forms, shapes and colours in our landscape and culture. The design echoes Australia's warm weather and bright sky in the lightness of its material, colours and proportions.
The contemporary two-seater couch is suitable for sophisticated commercial interiors or living spaces. It was designed to comfortably support two people, ergonomically.
Throughout the design and build phase, the piece was continuously refined and improved. Production adjustments were made to the leg structure, materials and proportion to improve the function, aesthetic and sustainability of the design. Depending on the local availability of components, elements were adjusted to achieve a strong harmony of all features. Simon uses high-quality materials from local suppliers not only to support local industry but to contribute to sustainable manufacturing.
The shape and colour of the Australian Blackbutt veneered timber is a representation of Australia's vast and wide beaches. The edging and leg frame is off white to add lightness in contrast to the timber. The curved shape of the piece not only represents the country's expansive coastline but also the designer's interpretation of nature's inviting gesture to embrace its beauty. A key feature, the gentle curvature supports and nurtures by gently wrapping around at each end.
DLX10, 2018
Mild steel and Tasmanian oak, upholstered polycarbonate diffuser
1870h x 165w x 400dmm
NFS
DLX10 is a minimalistic floor lamp with timeless appeal. Incorporating strong yet subtle lines, this ambient light is designed to compliment any modern living space. The intention was to create a floor lamp that offered simple visual appeal with quality function. To achieve this balance the designer paid close attention to all materials, proportions and finishes.
The Tasmanian oak body in its long cylindrical form delivers a strong yet light appearance complimented by a fabric diffuser. When turned off the fabric diffuser adds a luxury feel and when on diffuses the light creating a soft yet bright ambient glow. The proportions of the body and diffuser were carefully considered for balance.
DLX10's base is made of timber and steel. This adds the required weight to allow the lamp to maintain a small and proportional footprint. The black or off-white powder coated finish of the base and detail at the rear of the lamp compliments the aesthetic in contrast or harmony with the light oak.
The use of few and durable components and finishes and an efficient manufacturing process gives DLX10 a sustainable lifespan.
Oceania and DLX10 are shortlisted for this year's digital edition ofWORKSHOPPED21: New Australian Furniture, Lighting and Object Design. The exhibition is scheduled to launch at Australian Design Centre subject to current lockdown restrictions.

For more about this designer please visit - @haesermade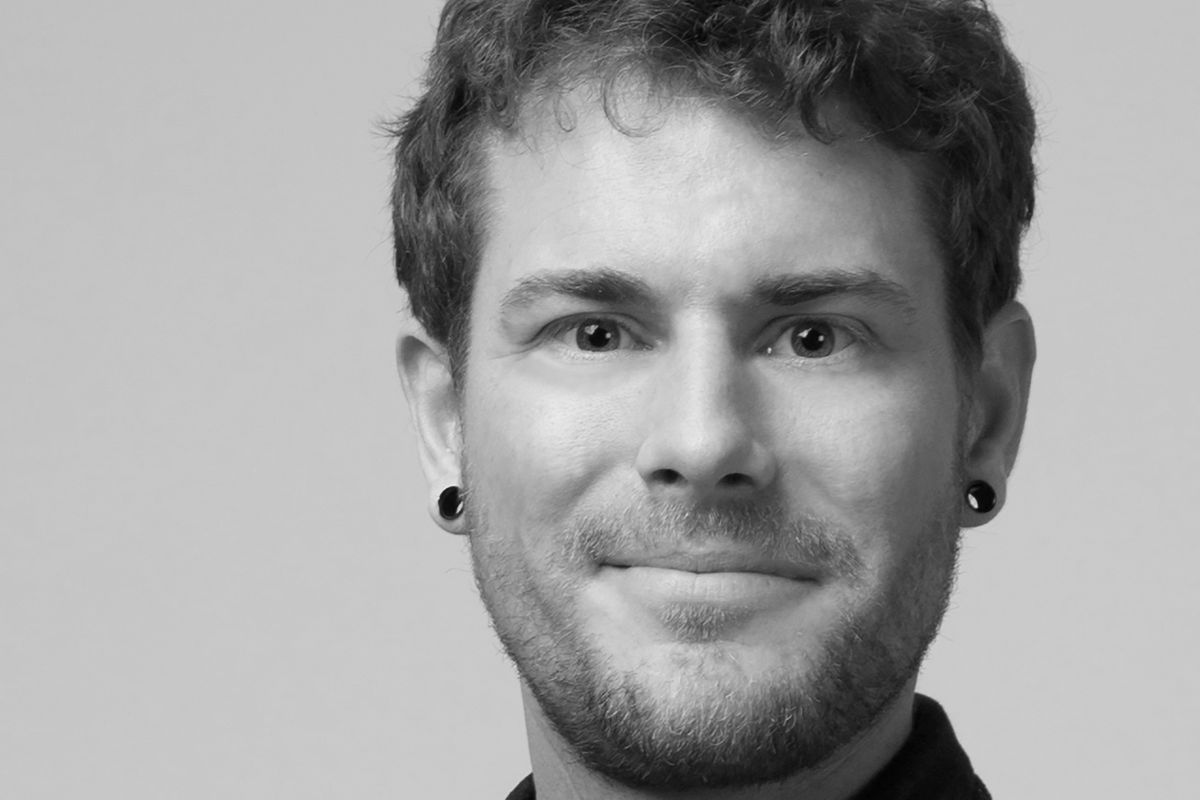 Simon Haeser
Combining many of his passions, design allows Simon Haeser to explore co-existence and dialogue between product and person. Driven by a desire to develop skills across design disciplines, he gains satisfaction in each step of the creative process.

Currently working for a high-end design firm in London, he has recently worked on a broad range of exclusive projects for flagship retail stores, experiential installations and complex custom lighting installations for unique homes.
Passionate about solving design challenges, Simon strives to turn bespoke concepts into beautifully manufactured pieces and unforgettable experiences. He believes it is important to do justice to materials and show the synergy between inspiration and function, commonly reflected in his designs.