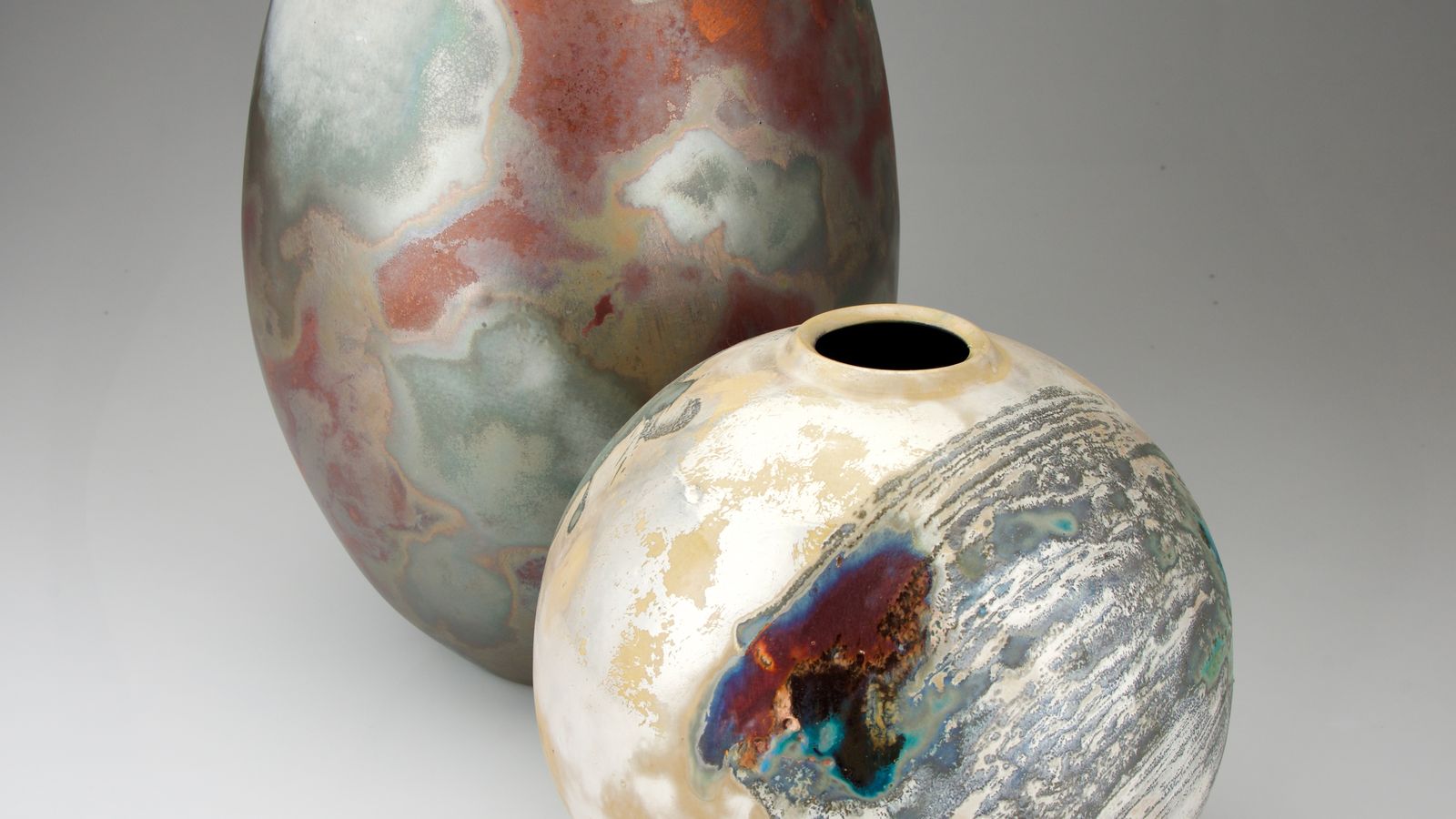 About the artist
Greg Daly (NSW) has been a member of the International Academy of Ceramics (Geneva) since 1986. He is represented in over 90 national and international art galleries and museums around the world including the National Gallery of Australia, Victoria & Albert Museum, UK; American Museum of Ceramic Art, USA; Decorative Arts Museum, Prague; Stoke-on-Trent City Museum, UK; International Ceramics Studio collection, Kecskemét, Hungary; Icheon World Ceramic Centre, Korea, and Saga Prefectural Art Gallery, Japan. As well as having over 100 solo shows, since 1975 Greg has participated in over 250 group exhibitions throughout Australia and 23 countries.
Published: Glazes & Glazing Techniques, Lustre, & Developing Glazes
Artist statement
Exhibition work: Line of Sight series, 2021, lustre glaze, ceramic

I have always drawn inspiration from my surroundings. The surrounding land, sky, light, I see from my studio have been distilled into this work, from the grasses at the doorstep to the far hills seen across paddocks full of eucalypts, and beyond, upwards into the atmospheric realm. And across all this, the importance of light itself interacting with the lustre surfaces of the work. Light falling on, reflecting off and diffusing through all that surrounds me, bringing with it colour.
The work in this exhibition Line of Sight series, continues the exploration of light and lustre glazes. This work draws upon light and interaction with the atmosphere and environment. From dappled light seen through the tree canopy and grasses, where morning light is more reflected light off clouds, morning mist or the first gold light of morning. Passing storms and the blood red sky at sunset.
The surfaces are achieved through lustre glazes containing silver and copper that when reduced in a third firing transform giving colours from yellows, gold, silver, red and copper. With the use of other colourants an amazing pallet of surface and colours is achieved.
Image: Greg Daly, Line of Sight series, 2021. Photo John Daly.