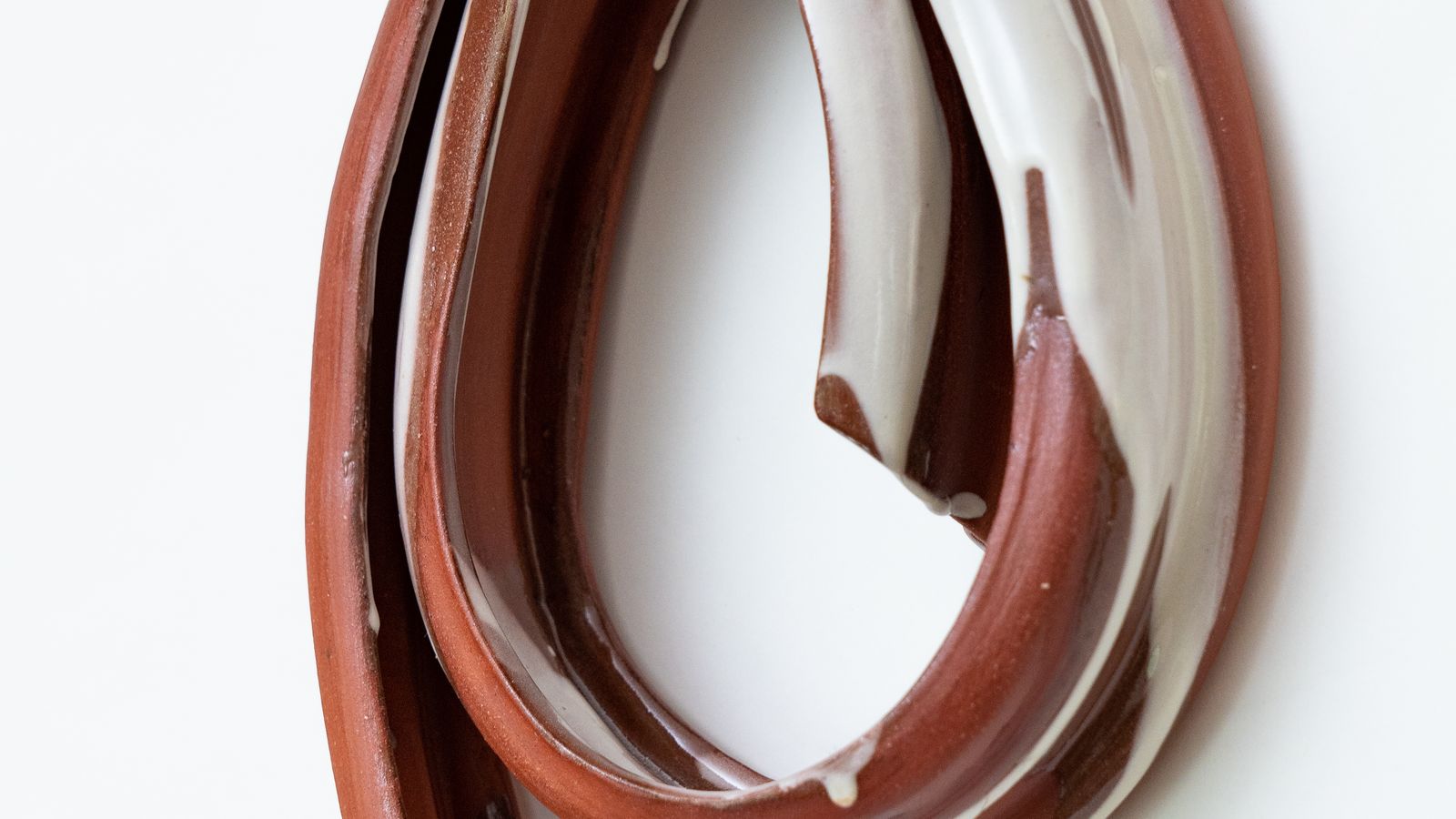 About the artist
Jane Sawyer (VIC) is a ceramic artist. A degree in art education/teaching, majoring in ceramics, led Jane to specialist full-time studio training with ceramic artist Andrew Halford, Sydney (1982-85) and Shussai-gama, Japan (1985-87). Jane's first studio was in Edinburgh, Scotland (1987-1990) from where she exhibited throughout the UK. She returned to Melbourne in 1990 and established a studio in the inner city. Jane holds an MFA by research (RMIT, 2002) titled The Evocative Object, which investigated the power of the ceramic object to communicate through the sense of touch. Her ceramic practice has taken her to residencies and exhibitions in UK, Denmark and Japan and her work has received many awards and is held in institutional and private collections. Jane has served on the board of Craft Victoria, The World Crafts Council - Australia and is an exhibiting member of the International Academy Ceramics. She is founder of Slow Clay Centre (Melbourne), an independent ceramics education centre.
Artist statement
Exhibition work:
Collapse, 2021, red earthenware, slips, pigment, glaze
Yield, 2021, red earthenware, slip, terra sigillata, glaze
Renew, 2021, red earthenware, pigment, terra sigillata
Fluid, gestural and tactile, my ceramic work reflects an interest in, or perhaps an obsession with, fluid materiality, dynamic movement and engagement through the sense of touch. This expression is underpinned by a desire that the maker, the material and the method dwell within an equal symbiotic and dynamic relationship and that the end user, or viewer becomes invited into that relationship.
My early studio-based training both with Australian studio potter Andrew Halford, in Sydney, and with the respected New Mingei ceramics studio Shussai-Gama, in Japan, have been formative in this approach to clay, as has my MFA research (RMIT University, 2002) which explored this notion more deeply and allowed me to separate from the commercial demands of a busy studio. I recognise the repetitious nature of production throwing as an apprentice underpins a keen interest in and respect for skill. Yet I have a desire to avoid objects that showcase skill for its own sake. This leads to exploring ways to work with clay gesturally and expressively where visual and overt skill is an invited guest in the quest for freedom but does not dominate.
My work moved into a more considered exhibition practice post MFA and I treat each exhibition as a chance to explore new possibilities for expression within different but related directions of the above theme. Generally I make work in a series of conceptually related, like-minded forms, techniques or surface qualities and often return to past series to explore more deeply. Work titles include Fluid, Massage, Gesture, Pillow, Stretch, Reflection, Rain Shadows, Planetary and most recently, developed in Melbourne's hard lockdown, Collapse.
My materials of choice are most frequently the humble and often underrated terracotta clay, layered with fluid slip coatings and often but not always finished with a clear glaze. It's hard to get more simple than these materials! Simplifying my materials has allowed me to focus on the essence of gesture, movement and fluidity but terracotta is also a political choice in an age where some other clays are seen to be superior. I eschew notions of a hierarchy of materials and see all materials as having a voice and a personality of their own. Even within the narrow terracotta world there are so many differing colours and finishes depending on geology.
Image: Jane Sawyer, Collapse, 2021, red earthenware, slips, pigment, glaze. Photo: Peter Bonifacio.