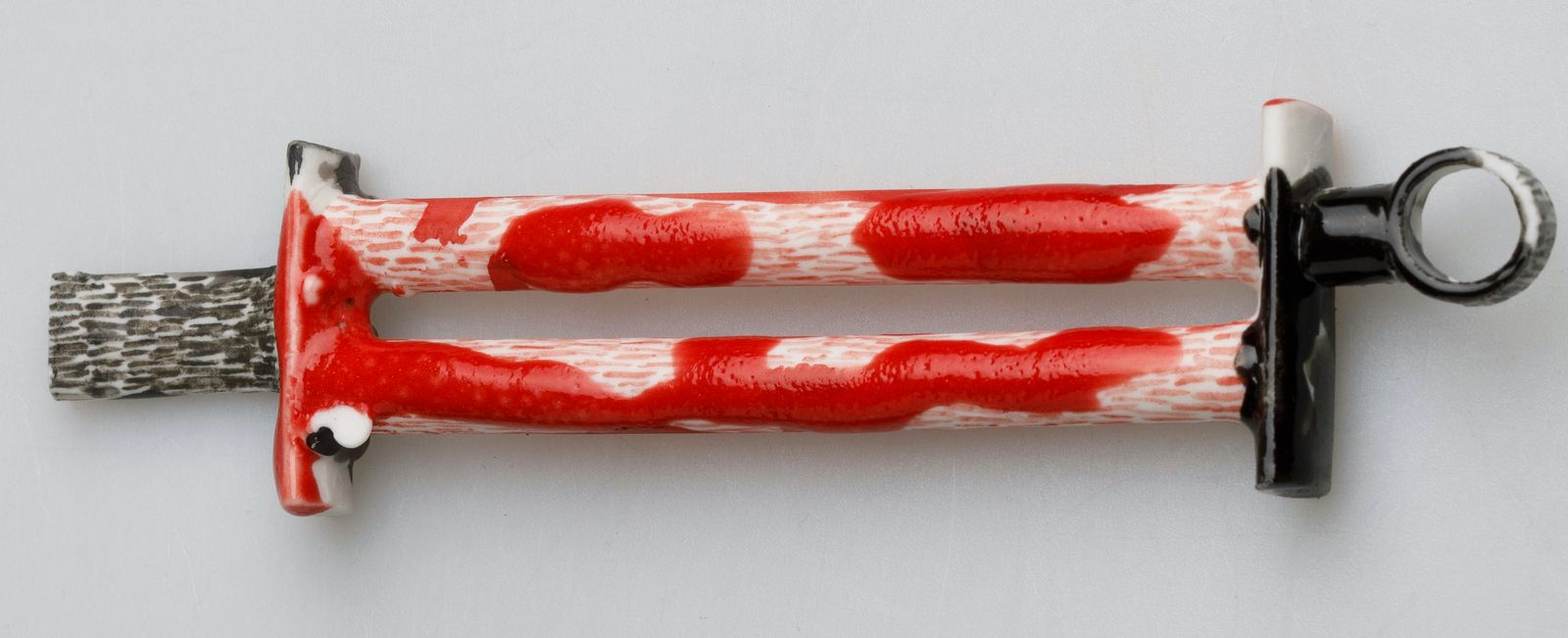 About the artist
Patsy Hely (ACT) is an artist who has worked predominately in the ceramic medium since training at East Sydney Technical College (now the National Art School) in 1977-79. She worked as an academic at Southern Cross University from 1989 – 2001 and at the ANU School of Art and Design, Canberra from 2002 – 2014. In 2007 she was awarded a PhD for her project Ceramics and the articulation of place. Her work is held in major collections in Australia and internationally including the Victoria & Albert Museum, London (small tapestry), Musée royal de Mariemont, Belgium, National Gallery of Australia, Powerhouse Museum, Sydney, Canberra Museum and Gallery, Canberra, ACT Legislative Assembly Art Collection, Parliament House Art Collection, the National Gallery of Victoria and more. Patsy's practice also encompasses writing and curating, with essays published in national and international publications and she has sought to contribute to the field in a variety of ways: through board memberships, mentoring, participation in Australia Council grant assessment panels and she served a term as President of the Australian Ceramics Association 2011-12.
Artist statement
Exhibition work:
Was that a Scarlet Robin?, 2021
Scarlet Robin Whistle (homage to Henry Grace), 2021
porcelain, underglaze colour
Was that a Golden Whistler?, 2022
Golden Whistler Whistle (homage to Henry Grace), 2022
porcelain, underglaze colour, glaze
Much of Patsy's work is domestic in scale and form and until recently has been primarily slip cast porcelain. Recently she has been experimenting with hand building both porcelain and lower fired clays. She works with a variety of painted, sometimes printed, surfaces, using under and overglaze colour, pencils, crayons and decals with most pieces multiple fired. Since the early 2000's, much of her work has explored aspects of her local area and in particular its bird life. Because ceramics is a medium where birds, historically, have been much used for decorative purposes, she has sought to find ways to shift the focus from the purely ornamental rather showing them as an integral and critical element of broader ecosystems. In a long running series, she has documented birds seen and heard locally, incorporating the dates and locations they were seen onto the work. Recently, she has been devising her own notations of bird calls and transcribing them onto vessel-forms and for this exhibition, includes with each work a ceramic fabricated bird whistle in homage to Henry Grace (1885-1966), a well-known bird enthusiast and whistle maker whose idiosyncratic metal bird whistles can be found in the collection of the State Library of NSW.
Image: Patsy Hely, Scarlet Robin Whistle (homage to Henry Grace), 2022, porcelain, underglaze colour. Photo: Andrew Sikorski