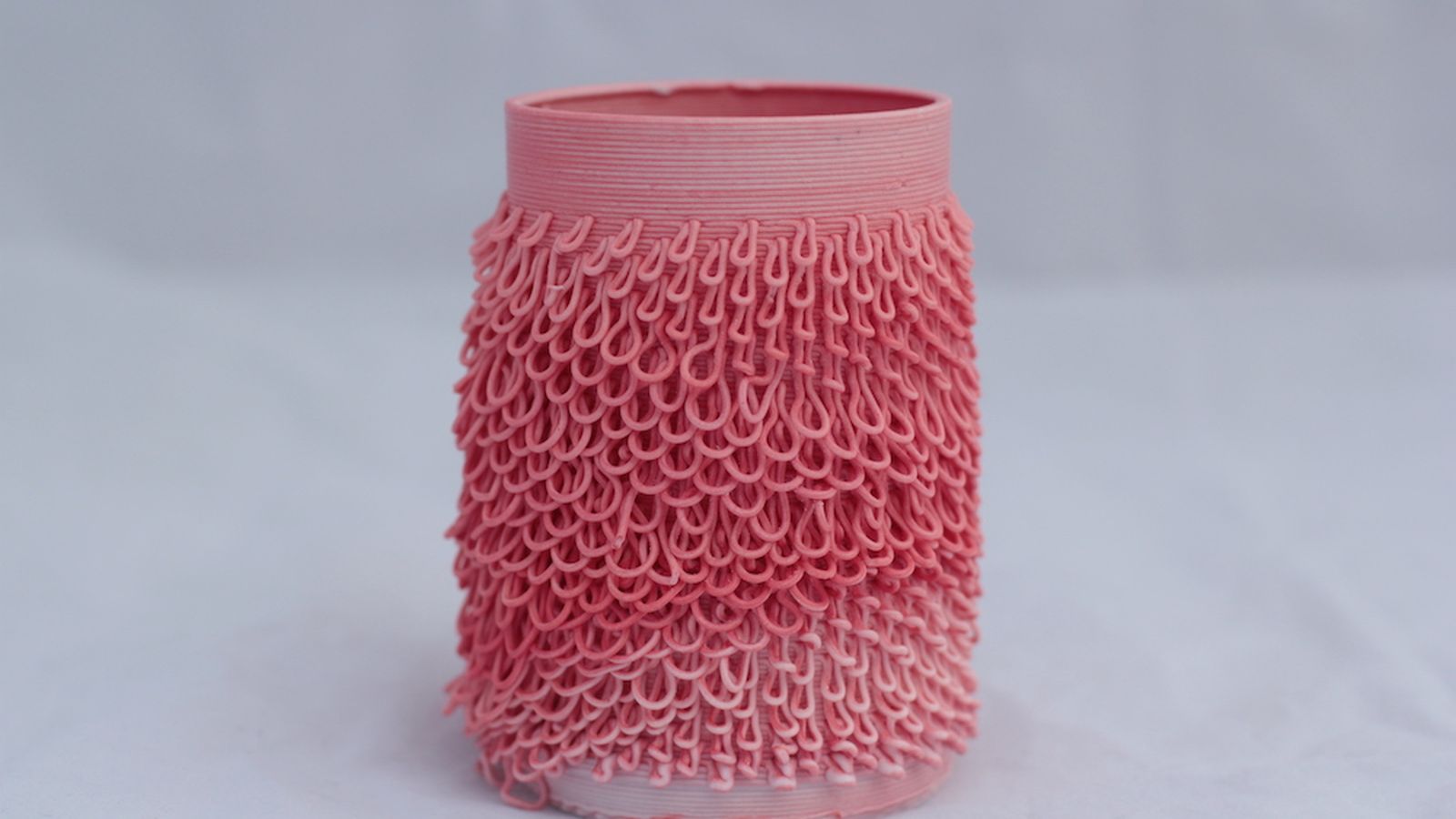 The Australian Design Centre has spent a number of years now exploring the spaces in between and amongst the evolving definitions of design. This evolution has necessarily involved an embrace of technology, but also an understanding of the increasing intersections and collaborations taking place between traditionally siloed design disciplines. Steven Pozel, as Director of ADC from 1999 until 2016, championed this investigation and research and was responsible for the presentation of some of first shows of these kinds in new technology and media. Pozel pushed the organisation to look at territories of innovation and the evolving position of design within these developments. Since 2016 Lisa Cahill, as CEO and Artistic Director, has continued ADC's digital transformation at a time of rapid change.
In 2007, ADC explored the possibilities of a digital exhibition space with Portal, a virtual gallery within the Second Life platform, the first an arts organisation in Australia had explored this territory. While the visibility of Second Life has now faded, it had an enormous impact in its moment, which continues to resonate as the possibilities of virtual and augmented reality enter the mainstream and begin to connect to the physical environment.
Designing Our City in 2008 was another future-forward exhibition, produced in collaboration with students from the School of Architecture at the University of Technology, Sydney. Charged with envisioning the city they would inhabit in 20 years' time, these visions incorporated ideas around gaming, the effect of nanoparticles on the shapes of our buildings, and what impact technological convergence will have on social interaction.
Not all of ADC's boundary-pushing exhibitions have been highly technical. Some have focused on simplicity, beauty, and immediacy, like Nest in 2008. This was a very beautiful exhibition of a large number of birds nest from the private collection of Gay Bilson. While simple, the exhibition challenged ideas about what might be considered design, and foreshadowed another ongoing focus of ADC – bio-mimicry and bio-inspiration.
In 2010, ADC presented Spring Series, a 10-week program of 14 exhibition and events staged in the ADC galleries and surrounding streets and studios. An ambitious undertaking, the program ranged from single-day interventions to ongoing exhibitions and digital activities. As part of Spring Series, ADC curated the exhibition Stereotyped: sound & typography. Running for an exhibition in the Project Space over three weeks, Stereotyped looked at how type and sound create meaning in our everyday lives, while seeking to challenge the definition of the 'designer' in the 21st century.
That same year, ADC made its first significant foray into exhibiting distributed manufactured outcomes, realised on 3D printers, with Inside Out. The show presented work by 46 designers and artists from Australia and the United Kingdom, who supplied digital files of art works that were then printed in resin and exhibited in ADC's Project Space in Surry Hills.
The cross-disciplinary possibilities from these sorts of emerging technologies were explored again in 2012, when ADC partnered with u.lab, a design think lab at the University of Technology, Sydney, to present GROUNDBREAKER, which was presented at St Margaret's over several months.
u.lab is drawn from a number of faculties within UTS, including Design, Architecture and Business, and GROUNDBREAKER used their combined resources to reach out to the public and explore collaborative and dynamic design thinking processes. Throughout, ADC held numerous workshops and talks, both public and private, that dove deep into a number of issues surrounding the city, the public, ideas and technology. A huge number of regular and one-off participants descended on GROUNDBREAKER to participate, share their ideas, and discover new methods of approaching potential problems using the power of design thinking methodology.
Following the success of Inside Out in 2010, 3D printing, rapid prototyping and additive manufacturing has continued to be of interest to ADC and CTRL P: OBJECTS ON DEMAND in 2013 presented some of these ideas to the general public at a pivotal moment in the development of the technology. A collaboration with local design studio and gallery Courtesy of the Artist (COTA), this hybrid installation focused on the current outcomes and future potential of 3D printing and allowed visitors to get their hands dirty with the technology and to watch objects created on one of the numerous printers in the gallery.
These technologies continue to have an increasingly profound impact on the arts, manufacturing, medical and even fashion industries and this influence is something that ADC has committed to continue exploring. The 2013 future-facing ideas survey CUSP: Designing into the Next Decade, which toured nationally until May 2016, featured the work of 12 Australian designers working across a range of disciplines including data visualisation, fashion design, sustainable architecture and social robotics. Curated by Danielle Robson with support from a Curatorial Advisory Group including academics from RMIT Design Hub and the Schools of Design and Architecture at UTS, CUSP considered what the future of design might look like and explored some of the ideas that stand to have an impact on how we live our lives over the next decade.
Future Nature was another significant future-facing exhibition, held at the William St gallery in August 2015 that mapped the places were art, science and design collide. While this nine-person show did not tour, the show's research and development phase of the exhibition, in partnership with the Australian Museum, allowed for a significant exploration of possible futures, posed by artists, designers and architectures and inspired by biology and the natural world as found in the Australian Museum's collections and archives.
In 2016, ADC examined the latest developments in 3D printing, with Shapeshifters: 3D Printing the Future. The exhibition, which opened at the Western Plains Cultural Centre in Dubbo before touring nationally until 2018, featured work by some of Australia's leading sculptural, furniture, fashion, architectural and jewellery practitioners, offering another glimpse into what might be possible in the future.
ADC's innovative approach to design and technology has not been limited to its exhibitions. Physical and digital spaces have also been explored, such as in 2006 when Japanese architectural firm Atelier Bow Wow installed Manga Pod in the ADC lower gallery space. This creative architectural installation also served as an exhibition space, library, and even a structure for other exhibitions, challenging traditional architectural models of display.
Similarly, ADC has long promoted an accompanying digital platform for many of its exhibitions, including apps, dedicated mini-sites and videos. In 2018, ADC launched its latest initiative targeted to a digital audience worldwide, Object Digital, an ideas hub that exists in the digital sphere to experiment, prototype new thinking, spark physical provocations and commission new content. This digital platform was launched in September 2018 alongside a newspaper-style publication called 3D Printing the Future, which includes articles by some of Australia's leading experts on 3D printing. It includes features by Berto Pandolfo and Jennifer Loy (UTS) and jeweller Bin Dixon Ward, and interviews with Kate Dunn (UNSW) and Melbourne ceramics studio Alterfact. Edited by Lisa Cahill and Penny Craswell, this publication draws to a close the ADC On Tour exhibition Shapeshifters: 3D Printing the Future.
ADC's commitment to uncovering future possibilities for design – across all disciplines and exhibition platforms - ensures that innovation is consistently at the forefront of all discussions not only with the design community, but the entire Australian public as well.
Image: Alterfact, 2018, Banksia, photo: courtesy of the artist, from 3D Printing the Future on Object Digital