Designing Bright Futures 2019
Student applications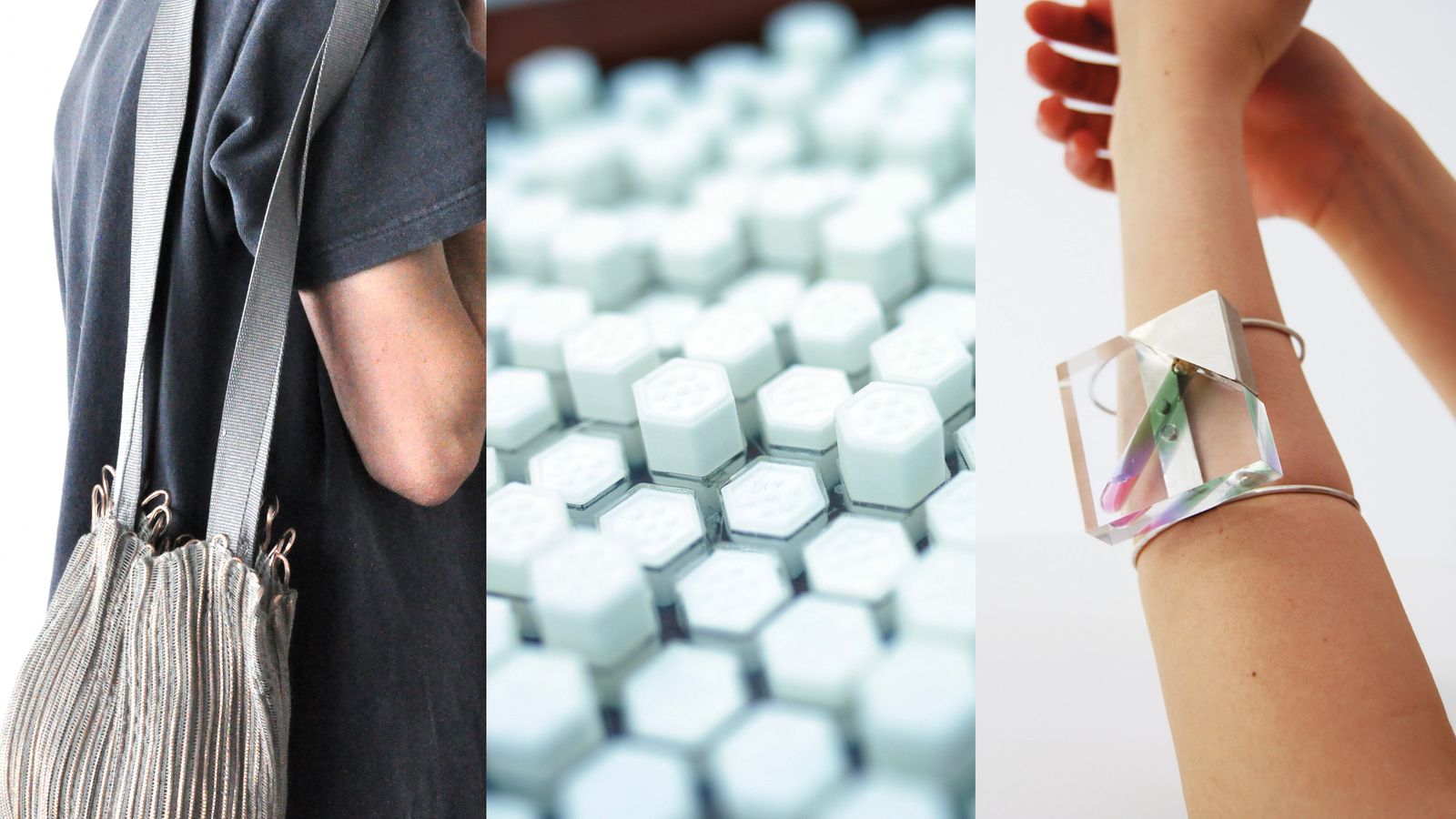 Designing Bright Futures 2019 is a project developed by Australian Design Centre (ADC) and UNSW Art & Design to give a professional exhibition opportunity to a selection of graduating students. All graduating students are invited to apply for selection. 
Applications are now open for Graduate showcase and Object Space Curatorial opportunity. 
Spanning jewellery, textiles, graphics, object, interactive and spatial design, graduates will be chosen for the ways in which their work explores and promotes ideas of innovation and sustainable practice, considerations for social and environmental impact, commercial viability and the role of design in advancing well-being, speaking to the vision of what it means to be a designer today.  
The exhibition celebrates the optimism, ideas and ambitions of the next generation of designers and makers, Designing Bright Futures continues ADC's commitment to supporting the work of makers and designers at this early stage of their careers, each artist shortlisted for exhibition will be paid a small artist fee and one student will be awarded the ADC UNSW Art & Design Mentorship Award.

In 2019 the exhibition will also include a curatorial opportunity in ADC's Object Space – a window gallery on William Street, by a graduating student from Masters of Curating & Cultural Leadership.
Installation support will be provided along with opportunities to include signage, a plinth, shelves and/ or suspension of work in the space. See here for the dimensions of Object Space.
To apply for the Graduate Showcase please submit form at bottom of page. 
For the Curatorial Opportunity apply here. 
KEY DATES:
Discussion with lecturer: Before applying
Applications open: Monday 5 August
Applications close: Friday 27 September
Successful applicants notified: Tuesday 15 October
Initial exhibition Meeting: Thursday 17 October
Installation: Monday 18 - Wednesday 20 November
Exhibition opens: Thursday 21 November
Exhibition dates: Thursday 21 November 2019 - Wednesday 22 January 2020

A selection committee including Lisa Cahill, Elliat Rich and Stephen Goddard will assess the applications. 
More information about Australian Design Centre here
More information about Designing Bright Futures 2016 here | 2017 here | 2018 here
If you have any questions please contact Fiona Pulford, Programs manager: fiona@australiandesigncentre.com
Image: Blake Griffiths, Carry On Carrying On, 2016, Jinlong Song and Chat-Kuen Eric Yeung, AHA- Alzheimer's Training Device, 2016, Rebecca Liston Age of Anxiety, 2016. Photos courtesy of the artists.