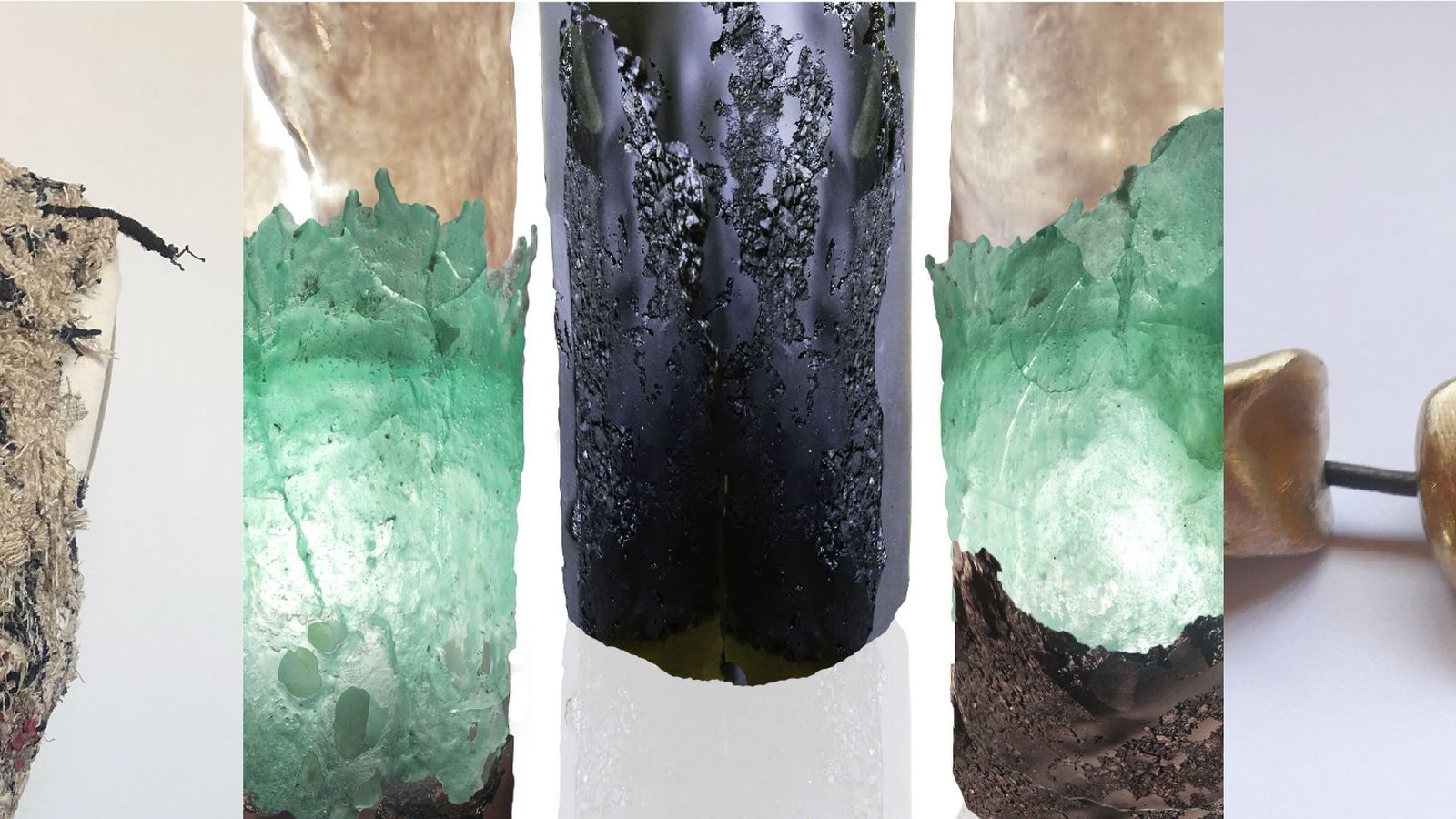 22 November 2018 - 23 January 2019
Australian Design Centre, in partnership with UNSW Art & Design presents Designing Bright Futures an exhibition of new work by twelve emerging design practitioners.
Spanning jewellery, textiles, graphics, object, interactive and spatial design these new designers consider social and environmental impacts and speak to their vision of what it means to be a designer today.
An exhibition celebrating the optimism, ideas and ambitions of the next generation of designers and makers, Designing Bright Futures continues Australian Design Centre's commitment to supporting the work of makers and designers at this early stage of their careers.
The designers are: Chloe Boudib, Samantha Dickens, Hannah Goddard, Boyd Ison, Jo Jarosinska, Meghan Kelly, Matilda Roberts, Marisa Suen, Ivana Taylor, Jenny Tin, Julie Toke and Kirra Weingarth.
These young designers are grappling with what it means to be a designer in a time when we are all contemplating the big issues such as climate change, urban growth, minimisation of waste, ageing populations and reconciling our Indigenous heritage and colonial past. A focus on these issues is liberating design from its commercial role in the industrial age and redefining it as a discipline of resourcefulness, instinct and ingenuity.
The designers were selected by a curatorial panel: Lisa Cahill (ADC), Stephen Goddard (UNSW Art & Design) and designer Henry Wilson.
"Designing Bright Futures provides an invaluable real world experience for our design graduates. Our partnership with ADC on this initiative, now in its third year, is an important link between curriculum and industry preparing the selected gradates for their transition to nascent designers. We couldn't be happier than to be partnering with ADC in this initiative." said Dr Mark Ian Jones, Deputy Head of School (Design) UNSW Art & Design.
Object Space is a window gallery on William Street adjacent to the Centre. On display 22 November 2018 - 23 January 2019 is the exhibition Site/ Insight by Dennis Golding. This Object Space exhibition is an adjunct exhibition to Designing Bright Futures 2018, presented in partnership with UNSW Art & Design. 
Explore previous Designing Bright Futures exhibition webpages here for 2016 and 2017.
Designing Bright Futures events:
Artist Floor Talks
Take a guided tour and talk through the Designing Bright Futures exhibition with a selection of the outstanding graduating students who were invited to exhibit. The graduates will discuss ways in which their works explore and promote ideas of innovation and sustainable practice, capacity for social impact, commercial viability and the role of design in advancing well-being.
When: Saturday 24 November & Saturday 1 December
Time: 11.30am-12.30pm
Where: Australian Design Centre
Free event, Bookings required
Book here

Images: L - R: Hannah Goddard, Material Ecology (detail), 2018, Julie Toke, Illuminating Ice Cores, 2018 and Meghan Kelly, A Calming Touch, 2018. Photos: courtesy of the artists.