Essay: Consuming Differently
Buy Less. Choose Well. Make it Last by John Gertsakis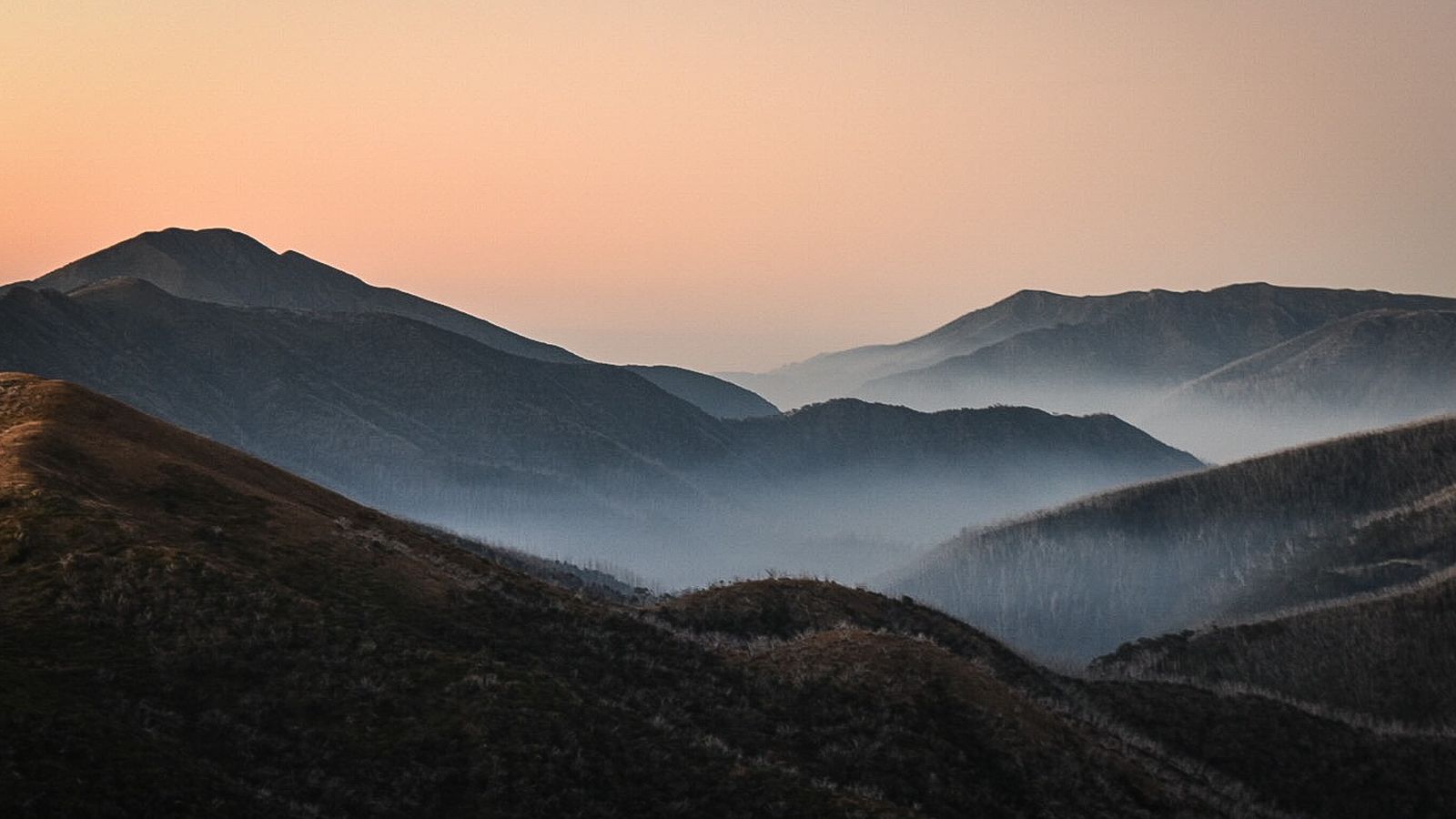 John Gertsakis wrote this essay in support of his good natured action - Consuming Differently, for GOOD NATURED: design art architecture. Good Natured celebrates creative projects by designers, artists and architects working to design a better future. These practitioners are focussed on creating outcomes that are both beautiful and good for the planet.
"Disposal of waste is seen as a growing environmental problem around the world, but it is the creation of waste that makes the modern market economy go round. We cannot solve the waste problem without solving the consumption problem."[1]
Consumption is the elephant in the room.
Yet, key decision-makers in government often shy away from its relevance. Government policy-makers find it difficult to broach as it can be seen to tamper with economic growth and perceived prosperity.
For corporates, brands and manufacturers, it is almost a violation to suggest any intervention or reform that scrutinises year-on-year growth and increased manufacturing throughout. Those companies that place products and packaging on the market must take primary responsibility for their products and associated services across the entire life-cycle, and throughout the supply chain.
The imperative is to consume differently, to exist within our means, and to ultimately build social, ecological and economic capital. The era of 'less harm' and 'less bad' has been recognised as mostly tokenistic, incremental and far from adequate to address the planet's environmental dilemmas, from climate change and unsafe chemicals through to the waste crisis, resource depletion and biodiversity loss.
Despite the foresight and informed, wise words of Rachel Carson in Silent Spring (1962), society has yet to effectively engage one of the most persistent and enduring impacts on the environment and human health. Carson was sharply focused on unsafe chemicals, pesticides and herbicides, and the environmental harm they were (and are) causing. Carson called it early, and yet here we are today still unable to rein in the use of unsafe chemicals in modern life ipso factor PFAS (per- and poly-fluoroalkyl substances) and PFOS (perfluorooctane sulfonic acid) … the 'for ever' chemicals.
In many respects Carson's text provides a very clear line of sight between her thesis and my professional work today on the policy and operational practice of Product Stewardship and Extended Producer Responsibility, which in essence is about manufacturers, brands and retailers taking primary responsibility for the products and materials they place on the market. This includes attention across the product life-cycle, from design and production through to consumption and post-consumption. In other words, system-wide interventions to deliver higher levels of sustainability, circularity and responsible prosperity, free of toxic substances, hazardous wastes, carbon emissions, as well as solid and organic waste.
Until we explicitly acknowledge over-production and over-consumption, our current attempts at sustainable development and the quest for a circular economy, will remain piecemeal and void of the systemic change that is required to protect, conserve, and care for the planet. As Clive Hamilton and Richard Deniss noted in Affluenza, the real solution to ever growing waste generation is not more landfill sites or recycling facilities, but fewer shopping centres.
The need to positively disrupt is overdue, the time to pursue is now, and the challenge is to seek diversity and innovation in crafting our solutions. Our relationship with artefacts and manufactured goods, reflects our culture, and provides an obvious point of intervention, and in context, my lens is the mantra of a fashion designer.
Consuming Differently references Vivienne Westwood's now well know phrase 'buy less, choose well, make it last' coined in 2013. The essence of her mission was to highlight that we buy too many clothes we don't need, and that quality should come ahead of quantity, noting that consumption of clothing was a major cause of waste and pollution, in addition to the social impact of 'sweat shops'.
It's very much about slowing and narrowing the cycles of production and consumption. It depends on those who design, manufacture and retail products taking greater responsibility for their environmental performance, while providing the impetus and services for consumers and users of products, to take action through buying less, choosing well and making things last.
In an era of acute and growing environmental awareness, Westwood's mantra holds obvious relevance and high utility as a solution and strategy for consumers and citizens more broadly. It can be applied to almost any manufactured item and reflects the core principles that constitute a circular economy.
Consuming Differently expands and applies Westwood's mantra along the theme of everyday products that most are familiar with: the smart phone, the electric kettle and the down jacket. Relatively ubiquitous, accessible and understandable in terms of their current environmental impact and positive potential in a perfect world.
In short, how do we buy less when it comes to electric kettles; how do we choose well when we think of the next smart phone; and how can we extend the life of clothing such as down jackets.
[1] Affluenza – When too much is never enough. Hamilton, Clive and Deniss, Richard, Allen & Unwin, 2005, p112
Buy Less – Taking the heat out of boiling water
Over 130 million kettles were produced in 2022. Consider the following ways to buy less and buy better when it comes to kettles.
The most environmentally preferred kettle is often the one you already own.
When buying look for double-wall kettles that keep water hotter longer and don't need to be reboiled often.
Less boiling means less energy consumed and reduced carbon emissions.
Buy kettles made from environmentally improved, recycled or renewable materials.
Only boil the amount of water required for the immediate need.
Extend the life of your kettle by cleaning the element and vessel interior, especially where water quality or hardness may impinge boiling efficiency.
Donate your kettle to an organisation where it can be tested, repaired and refurbished for a second life e.g. Vinnies or the Salvos.
Get a damaged kettle repaired to replace broken or faulty components, including elements.
When it reaches the end of its useful life make sure it's recycled so materials such as plastics and metals are recovered for new products.
Choose Well – Connecting consciously with purpose
Mass production of smart phones uses non-renewable metals and rare earths, manufacture and shipping generates carbon emissions and the e-waste is toxic if not recycled properly.
The most environmentally preferred smart phone is often the one you already own.
Does the phone contain post-consumer recycled materials?
Is it designed for disassembly and ease of repair and parts replacement?
Can it be disassembled for repair and does the brand/ manufacturer provide self-repair guidance, parts and repair kits?
Learn how to manage your phone to maximise battery health and life.
Extend the life of your phone by protecting it with cases and screen covers, reducing unnecessary damage and premature disposal or upgrade.
Repurpose an old phone for other uses e.g. playing music, photo-storage.
Hand your phone down to family and friends for a second or third life.
Donate or gift your phone to a socially or environmentally oriented cause e.g. The Reconnect Project.
Cash-in or trade your old phone so it gets refurbished for second life with another user e.g. Mazuma or PhoneCycle.
When it reaches the very end of its useful life, make sure it's recycled so the data is destroyed and the materials are recovered to make new products e.g. MobileMuster.
Make it Last – Enduring warmth with ethics
Clothing textile waste is one of the planet's most serious waste challenges - extending a garments life through appropriate care and repair is now a key environmental goal.
The most environmentally preferred down jacket is often the one you already own, albeit with mending, patching and repair.
Made with down certified to the Responsible Down Standard and Global Traceable Down Standard.
Does the fabric used in the down jacket hold Bluesign certification for chemicals management?
Does the jacket's shell or lining fabric contain post-consumer recycled materials, or waste plastics that have been transformed and repurposed e.g. end-of-life fishing nets?
Check the annual Ethical Fashion Guide to see how different clothing brands perform and compare.
Does the jacket feature water repellent coating free from per fluorinated chemicals which includes PFAS and PFOS?
Does the jacket come with a repair service or guidance, instruction and/or repair kits to fix it for longer life?
Does the brand or retailer provide a buy-back or trade-in program/service or a lifetime warranty or product replacement pledge for normal wear and tear of the down jacket?