Adam Cornish
Trinity Collection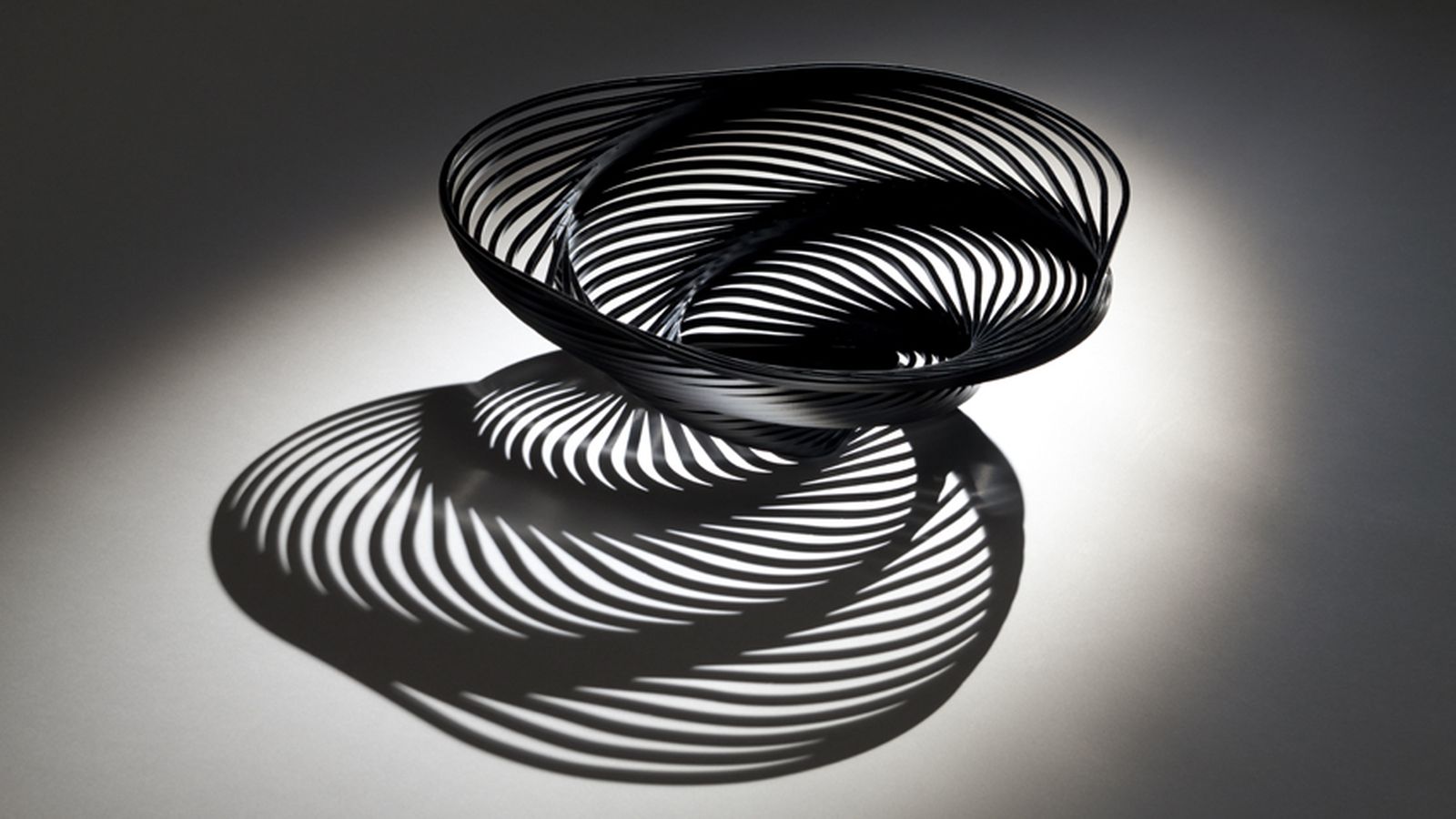 Australian Design Centre plays a critical role in celebrating the work of Australian artists who embrace the highest degree of skill and who continually explore material, process and ideas to advance contemporary craft and design practice.
Object Space is a window gallery located in the window of the Australian Design Centre HQ on William Street in Darlinghurst. The exhibition space has direct street frontage, is accessible to view 24 hours a day and is lit for viewing at night.
23 November 2017 - 31 January 2018
Trinity Collection: Adam Cornish for Alessi
Designer Adam Cornish is inspired by nature. His work creates a sense of movement, both visual and physical, engaging people's senses and encouraging them to look more closely. The Trinity Collection is based on the nautilus shell and was the first project designed by Cornish for Alessi. It was created on the basis of a simple geometric shape that develops into a vortex to form an elegant concentric structure. The intention of the designer was to reproduce the appearance of a natural element through the modern processes of industrial production. This work was first shown in ADC's touring exhibition Resolved: Journeys in Australian Design.
Works on display:
Centrepiece, 2013
18/10 stainless steel mirror polished
Dimensions 43 x 10 cm
Citrus Basket, 2015
Steel coloured with epoxy resin, white
Dimensions 26 x 12 cm
Explore more about Adam Cornish here
Top Image: Adam Cornish, Trinity Bowl, 2013. Courtesy of the artist.