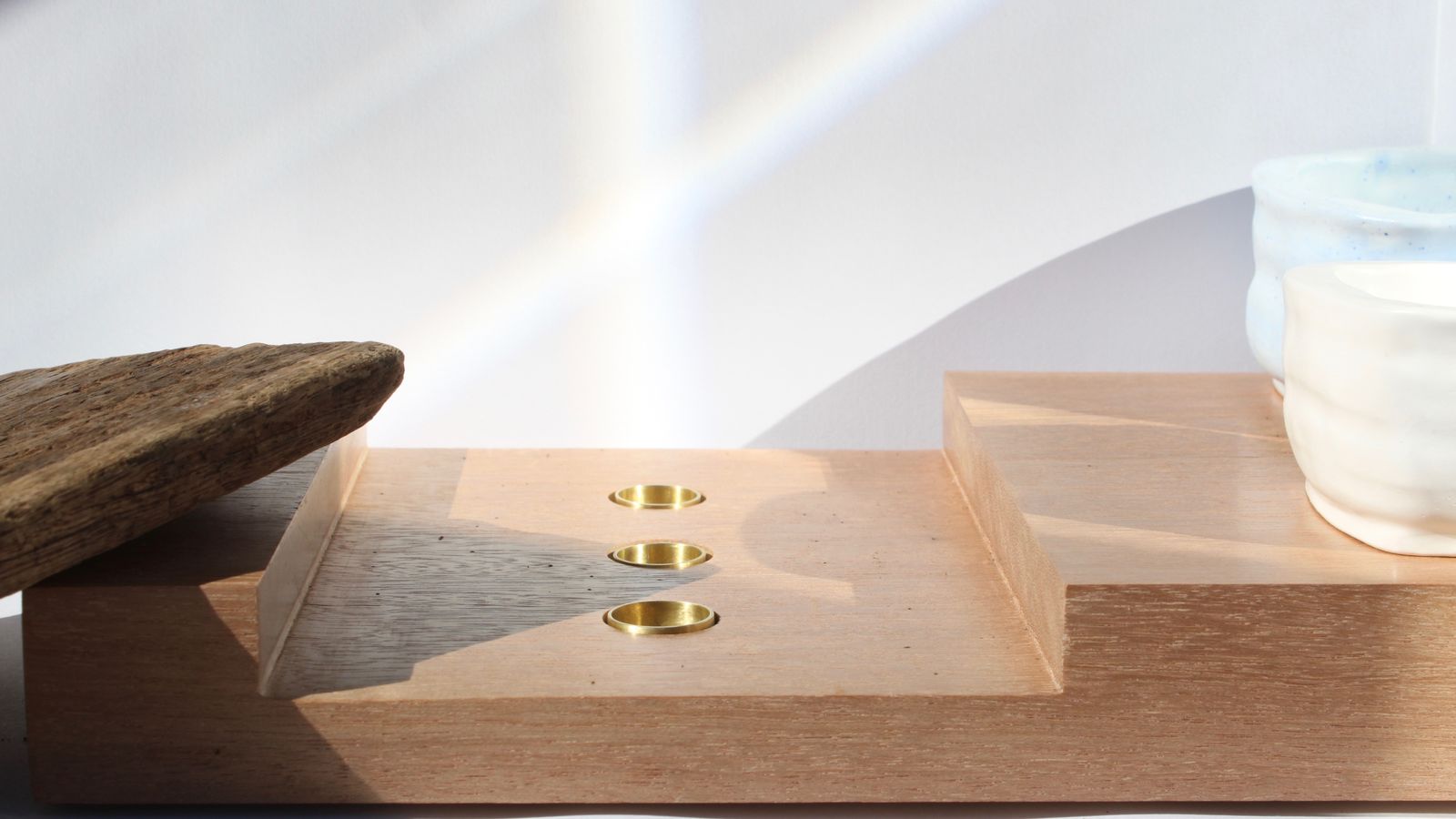 Australian Design Centre plays a critical role in celebrating the work of Australian designers who embrace the highest degree of craftsmanship and who continually explore material, process and ideas to advance contemporary craft and design practice.
Object Space is a window gallery located in the window of the ADC Offices on William Street in Darlinghurst. The exhibition space has direct street frontage, is accessible to view 24 hours a day and is lit for viewing at night.
Bright Start features the work of current first year students of the Bachelor of Design degree at UNSW Art & Design. The works exhibited are creative responses to briefs from three selected disciplinary specialisations within the design program – Graphics, Object and Experience. Students may also choose to study 3D Visualisation, Textiles and Interaction.
The featured work showcases the fundamentals of design exploration, mark making, materiality and form that students discover as emerging multidisciplinary designers.
UNSW Art & Design first year designers featured are Elizabeth Gunter, Jet Williams, Maxine Booker, Eliza Bourke, Siann Boustead, Kirsten Faulkner, Annika Karskens, Ngoc Bao Tran Phung, Bill Chau, Tess Angel, Melanie Brescia and Thandie Masuku.
Bright Start is part of the Designing Bright Futures exhibition program produced by Australian Design Centre in partnership with UNSW Art & Design. 
Image: (top) Kirsten Faulkner, Object 1: Design Project, 2019. Image courtesy of UNSW Art & Design. 
Image: (Bottom) Tess Angel, Cast model for Esquisses of Experience, Experience 1 Design Project, 2019. Image courtesy of UNSW Art & Design