Chili Philly: Crochet Social 2023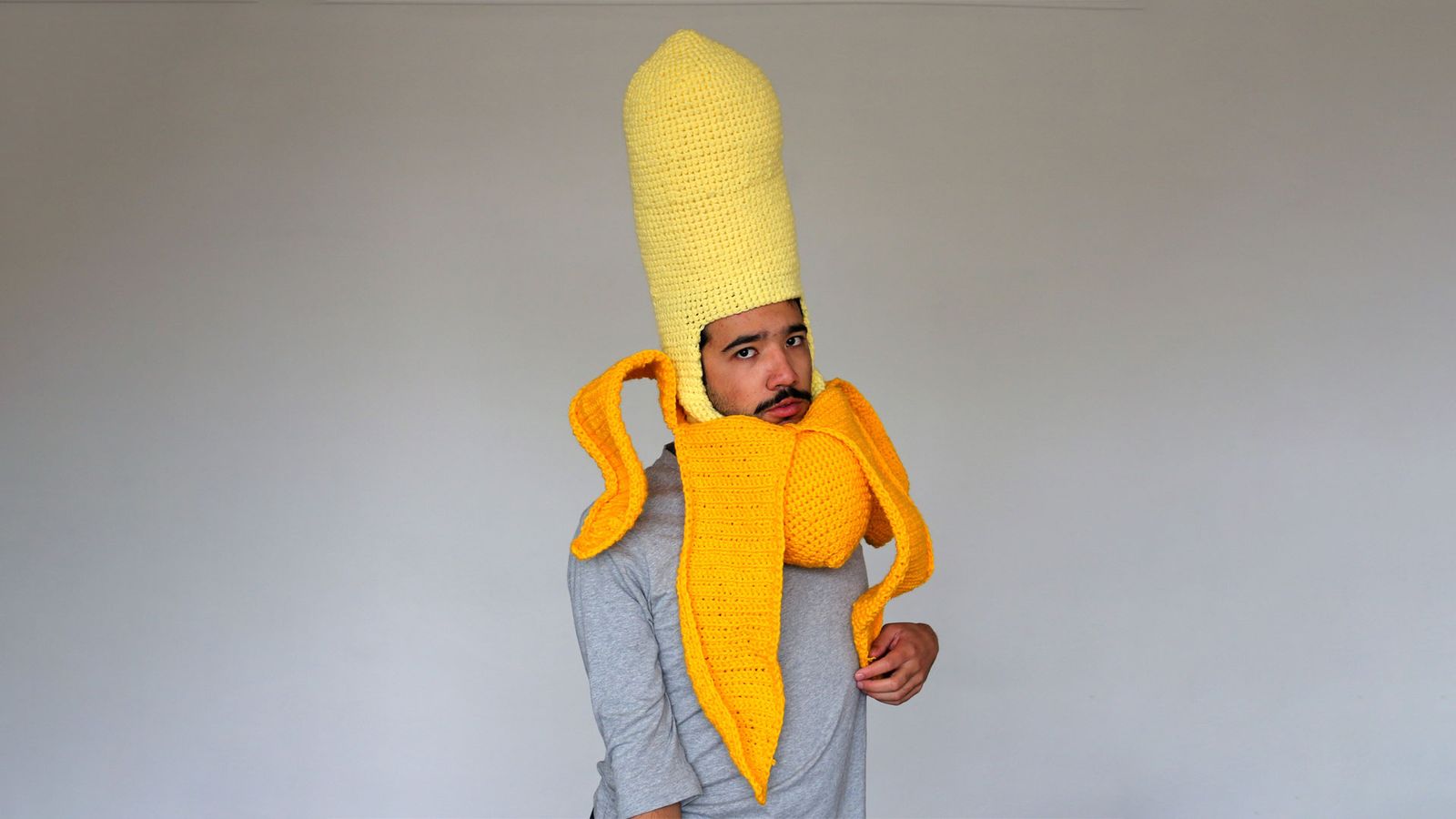 Australian Design Centre plays a critical role in celebrating the work of Australian artists who embrace the highest degree of skill and who continually explore material, process and ideas to advance contemporary craft and design practice.
Object Space is our window gallery located at the Australian Design Centre on William Street, Darlinghurst, on view 24 hours a day.
4 February – 22 March 2023
Australian Design Centre worked with Phil Ferguson, aka Chili Philly, in 2017 to present the first solo exhibition of their work, Crochet Social. This interactive exhibition included 35 crocheted head pieces and wearables as part of the 2017 Mardi Gras Festival.
In follow up to this memorable show, Chili Philly brings Object Space to life for Sydney WorldPride, school dance social-style! Video performances from their instagram archives will beam out to the street 24/7.
Working at the nexus of art, craft and social media, they transform everyday objects into crochet creations with a performative twist. Combining well-developed craft skills with a gentle, self-deprecating humour, Phil's self-portraits capture something of the awkward, lonely human experience. Their use of Instagram was originally a way to make friends and find an audience for their work.

Since 2014, they have forged a prolific career, entertaining the world with their fun and over the top wearable art pieces. A social media star, their photos, videos, and even live performances have been shared with the masses through their popular Instagram account @chiliphilly and in exhibitions both locally and internationally.
Their work has been featured by publications such as BuzzFeed, Huffington Post, Juxtapoz and the ABC, Daily Mail and with many high profile brands including Coca Cola, Virgin, Ben and Jerrys, Lincraft and more. They have also made a name in the media with multiple guest appearances on The Morning Show and Today, hosted Making It Australia: The Crafter Show recap series on 10Play and was even a contestant on Australian Survivor!

Read more about what makes Phil tick here: australiandesigncentre.com/latestnews/phil-ferguson/
Explore Chili Philly at ADC in 2017 and on video here
Chili Philly: Crochet Social 2023 is presented in association with Sydney WorldPride, as a part of WorldPride Arts.