Dennis Golding
Site/Insight
Australian Design Centre plays a critical role in celebrating the work of Australian artists who embrace the highest degree of skill and who continually explore material, process and ideas to advance contemporary craft and design practice.
Object Space is a window gallery located in the window of the Australian Design Centre HQ on William Street in Darlinghurst. The exhibition space has direct street frontage, is accessible to view 24 hours a day and is lit for viewing at night.
22 November 2018 - 23 January 2019
Driven from childhood memories and interests in superhero comic books, Dennis' capes represent figures of place and country and inform identity through lived experiences and history.
Dennis demonstrates his research practice with this new cape that he has marked with a cultural motif that references country and frames it within an image of trees along the shores of Botany Bay, NSW. Being a place that holds significance to European settlement, the featured cape is confronted with the trees which hold stories of precolonial stories. Dennis intends the viewer to see what the cape is seeing as an approach to decolonise histories and unveil truths and hidden narratives of Aboriginal people and culture.
This Object Space exhibition is an adjunct exhibition to Designing Bright Futures 2018, presented in partnership with UNSW Art and Design.
This project was curated by ADC's First Nations Creative Producer Dennis Golding. The First Nations Creative Producer role is supported by Create NSW.
Top Image: Dennis Golding, Untitled Botany Bay, 2018. Photo by Jack Cook.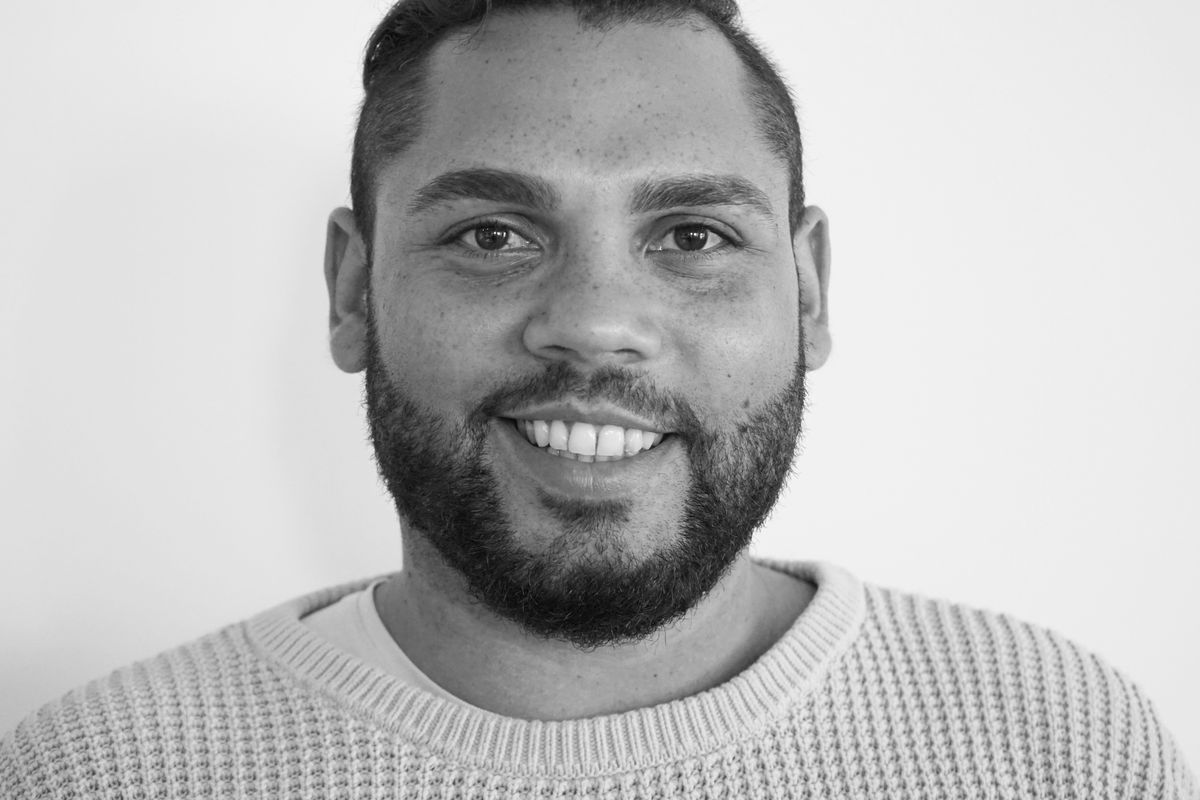 Dennis Golding
Kamilaroi/Gamilaraay man Dennis Golding is a Sydney-based artist and also works as the First Nations Creative Producer at Australian Design Centre. Completing his Fine Arts Honours program at UNSW Art & Design, Dennis has developed a creative practice that explores empowering representations of identity and race.
Image: Dennis Golding, 2018. Photo courtesy of ADC