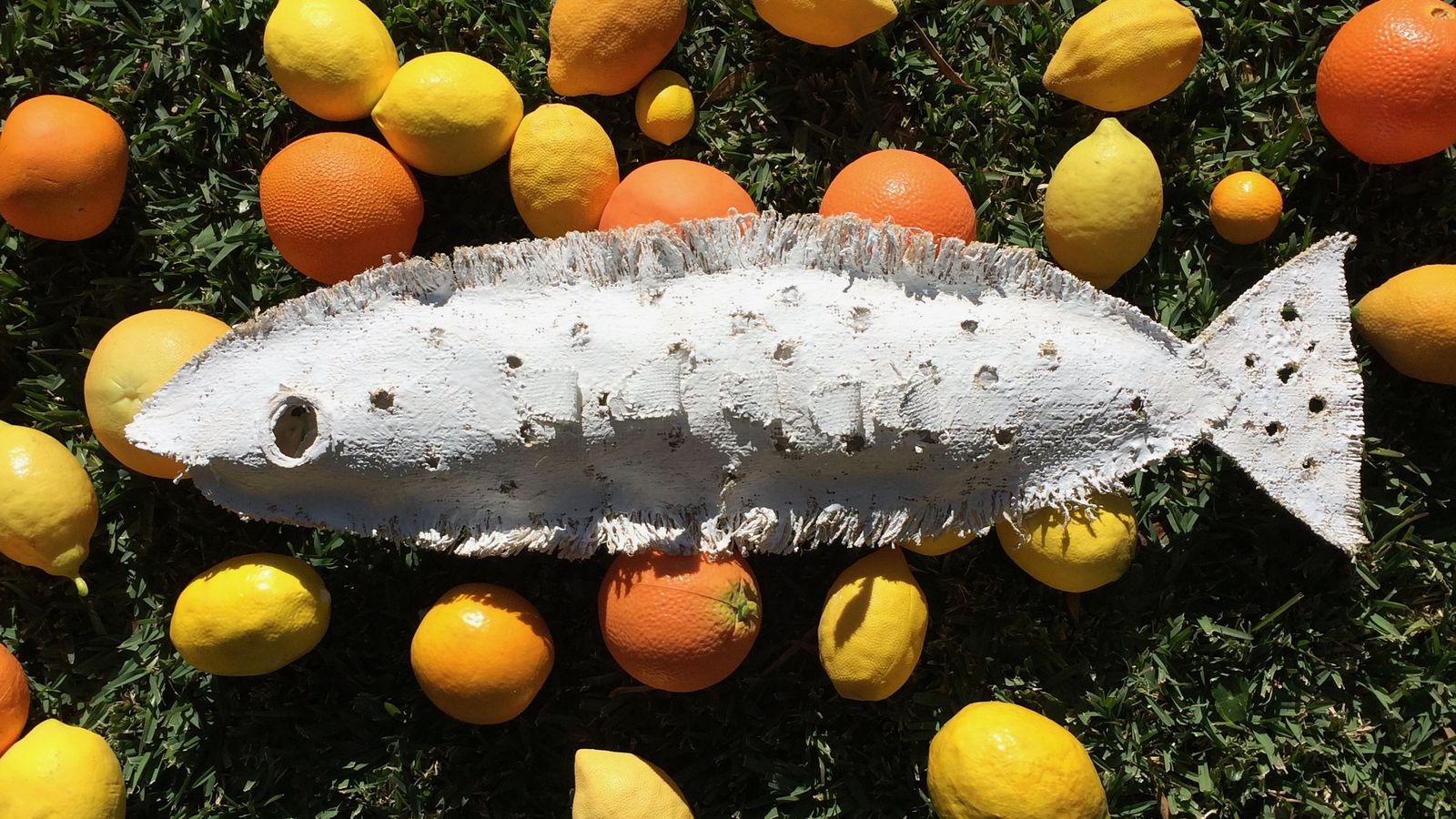 Australian Design Centre plays a critical role in celebrating the work of Australian artists who embrace the highest degree of skill and who continually explore material, process and ideas to advance contemporary craft and design practice.
Object Space is a window gallery located in the window of the Australian Design Centre HQ on William Street in Darlinghurst. The exhibition space has direct street frontage, is accessible to view 24 hours a day and is lit for viewing at night.
5 October - 14 November 2018
Fish Out of Water is an exhibition of the textile object work of NSW artist Dorothy Filshie. Dorothy uses hessian, calico, duck and artists' canvas plastered with old-fashioned gesso made from rabbit skin glue and whiting powder to create her sculptural fish. Her work is dictated by a love of food, textiles and art. Each work is hollow and is made from a pattern by cutting shapes from suitable fabrics, stitching the pieces by hand or machine, then shaping and stiffening them into three dimensional forms. 
Sales information:
Fish: extra large $142, large $126, medium $79, small/fishbones/starfish/barnacles $47
For sales please contact: 02 9361 4555
Top Image: Dorothy Filshie, Fish & Fruit, 2018. Photo: Courtesy of the artist
Bottom Image: Dorothy Filshie at Work, Photo: Barry Filshie