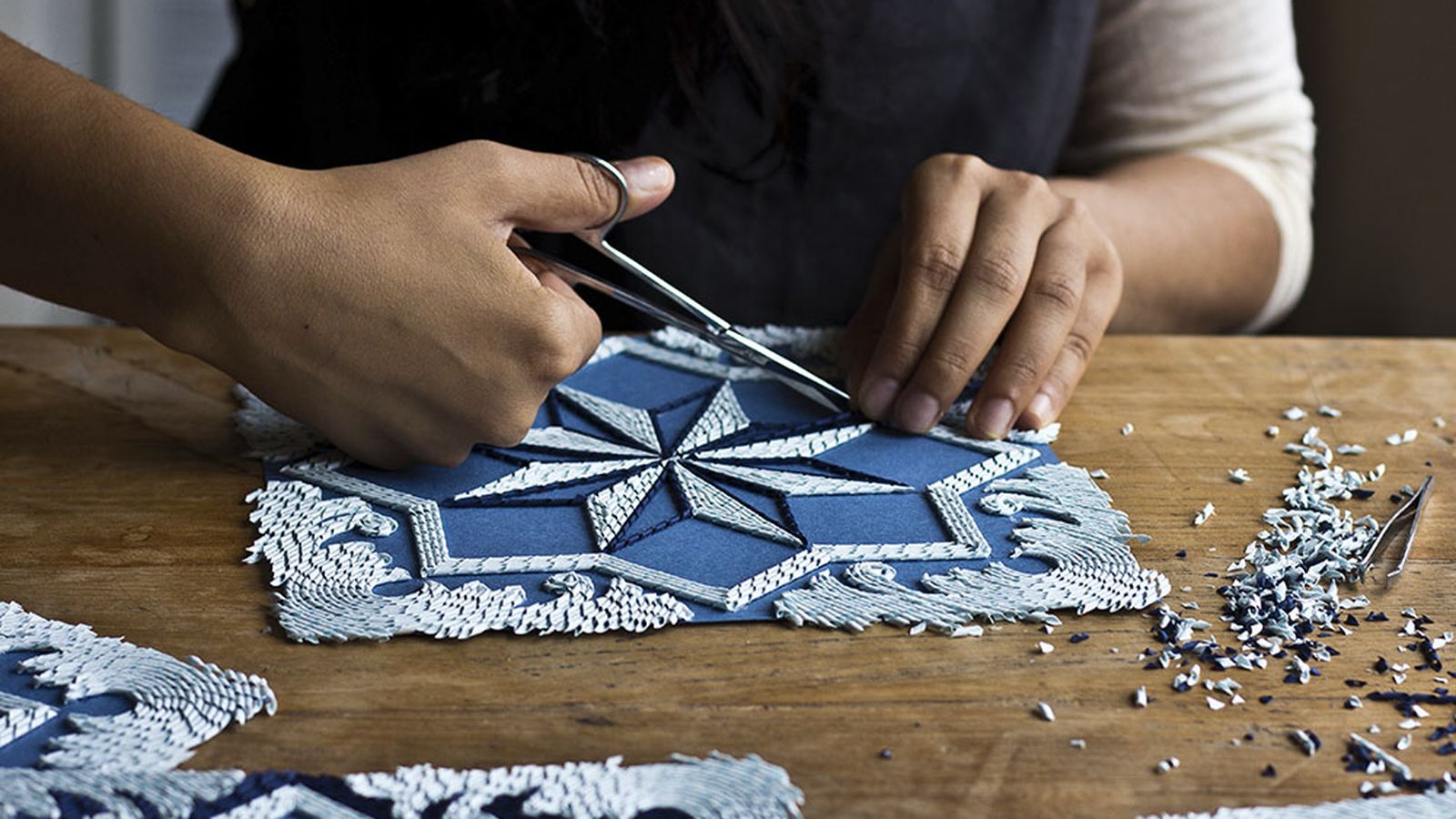 Object Space


Object Space is a newly created window gallery located in the window of the ADC Offices on William Street in Darlinghurst. For the inaugural Sydney Craft Week, Object Space featured the work of talented paper artist Gunjan Aylawadi
Sydney-based paper artist Gunjan Aylawadi presents HAKK, a large-scale, intricate paper installation. Gunjan draws her inspiration for this work from the patterns she grew up with in New Delhi, which repeat themselves over and over again in the city's temples and mosques, in old architecture and contemporary design alike. The work proposes a place where faith, culture and individual identities meet. Gunjan believes that many identities in India co-exist much as threads in a tapestry, where some differences are so striking and other boundaries so blurred that it is difficult to pinpoint where one faith and culture begins and another ends. HAKK means 'to weave' in Arabic and the installation is made with thousands of paper strips, cut and curled into paper ropes and glued onto hand-drawn patterns. 

Explore more about Gunjan Aylawadi here
Return to Object Space exhibition page
Image: Gunjan Aylawadi, making of HAKK, 2015, Archival safe, curled papers on card. Photo: courtesy of the artist.