High (safe)-Tea
Scarlet Marshall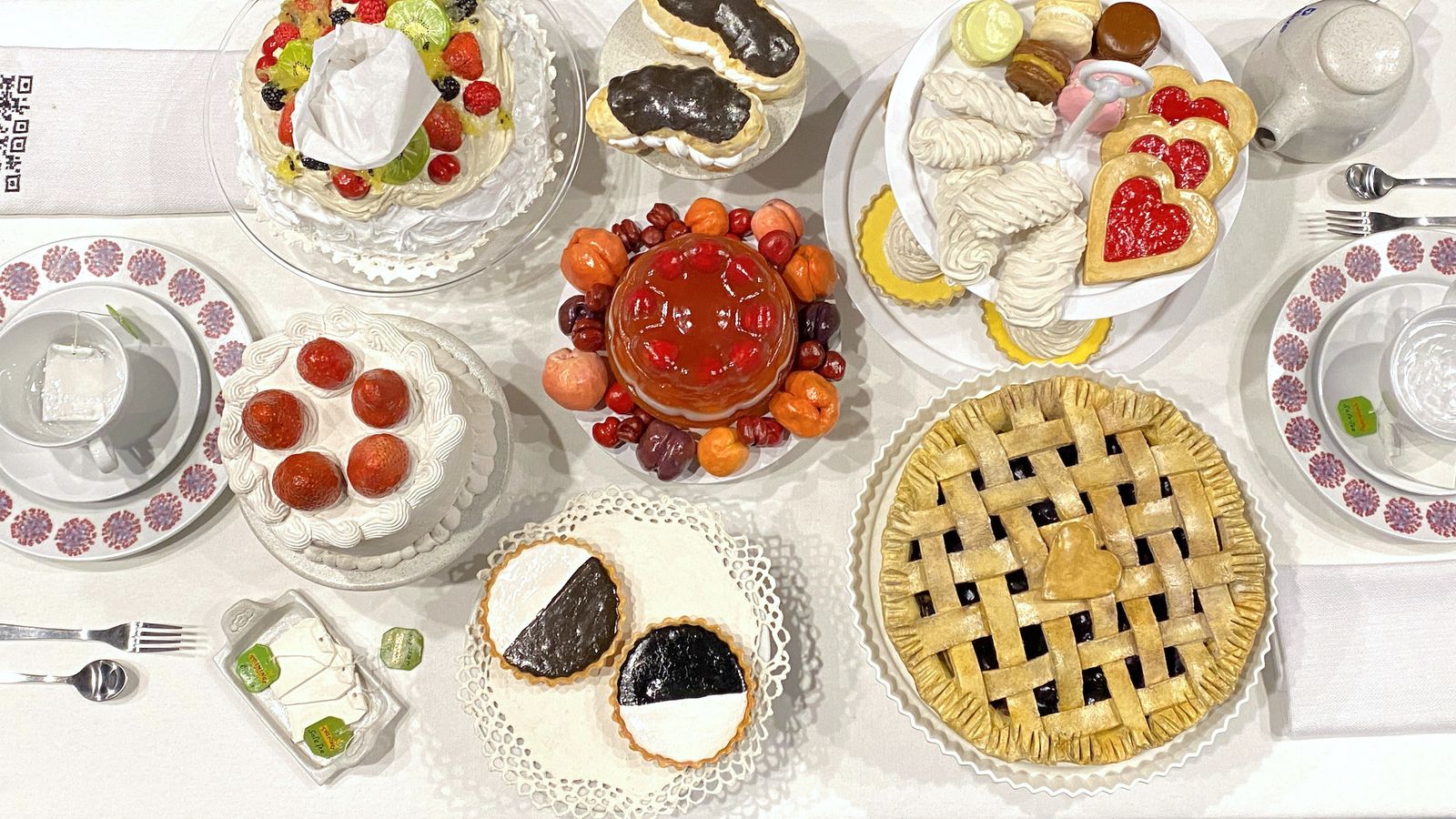 Australian Design Centre plays a critical role in celebrating the work of Australian artists who embrace the highest degree of skill and who continually explore material, process and ideas to advance contemporary craft and design practice.
Object Space is a window gallery located in the window of the ADC Offices on William Street in Darlinghurst. The exhibition space has direct street frontage, is accessible to view 24 hours a day and is lit for viewing at night.
The Covid-19 pandemic continues to have a huge impact on all of us. One group in particular is our students in their final year of high school. We have invited two 2021 Year 12 graduates to exhibit work in Object Space in 2022 - Otto Paton and Scarlet Marshall. Both these emerging artists have made highly creative, innovative and conceptually interesting work and we can't wait to see what they do next.
10 February – 3 March 2022
High (Safe)-Tea reimagines a traditional tea party; sharing, gathering, and community in a COVID-19 safe manner. By doing so, it redesigns the ways that we traditionally gather and engage with hygiene and safety.
Inspired by classic Australian bakeries and artists such as Claes Oldenberg, Lucy Sparrow, Mechelle Bounpraseuth and Jayanto Tan, in addition to vanitas traditions, Scarlet's work subverts familiar tea ceremonies in an attempt to create a playful and delightful experience of keeping safe and well.
This tea party is decorated with romanticised COVID-19 symbols. The QR code, a repetitious sign-in process becomes a domestically hand-sewn, ornate tapestry on the fine linen napkins. Soap is whimsically reinvented, cast into a jelly form. A hand-sculpted ceramic teapot dispenses hand sanitiser. The two empty place settings are arranged one socially distanced metre apart. The embroidered table cloth marks a clear separation between the place settings and invites the audience to take a seat.
The contrast between the soft and enticing appearance of the sweet hand-sculpted food and the delicate table setting contrasts with the industrial materials from which they are made including expanding foam, silicone and plaster.
The delectable appearance entices the audience to examine the multi-layered meanings subtly hidden in the materials and symbols. The work is designed to captivate the audience for a long explorative discovery, constructing new ways to make hygiene and safety a delight rather than a chore, making the mundane actively engaging.
About Scarlet Marshall
Born in Sydney in 2003, Scarlet Marshall recently graduated Year 12 at Reddam House. Scarlet is undertaking university studies in environment and management, and looks forward to further pursuing creative, positive and engaging ways to address environmental, social and political issues of our time.
Top Image: Scarlet Marshall, High (Safe)-Tea, 2021 Photo: Courtesy of the artist