The New Neighbours: Meredith Woolnough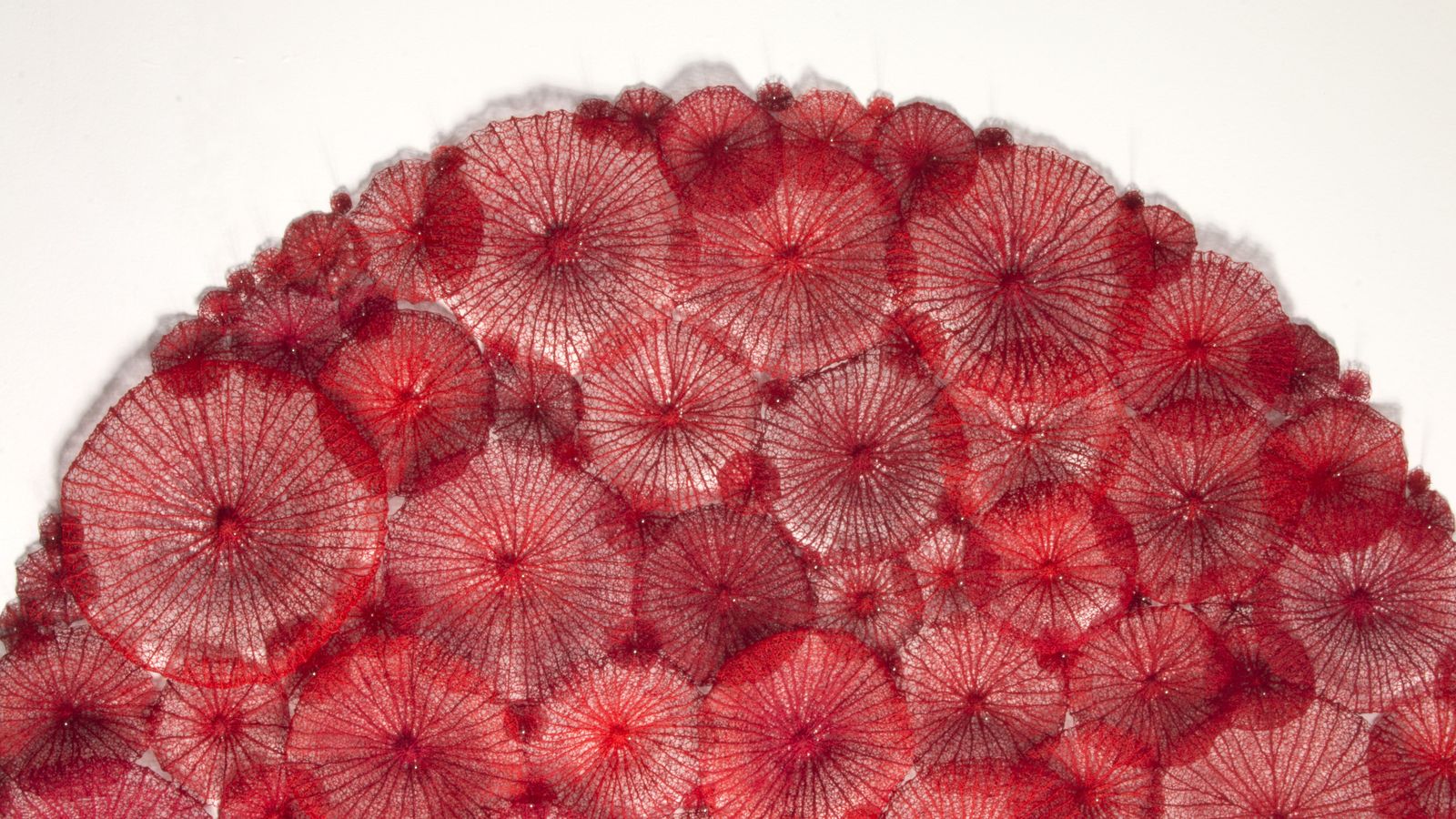 Australian Design Centre plays a critical role in celebrating the work of Australian artists who embrace the highest degree of skill and who continually explore material, process and ideas to advance contemporary craft and design practice.
Object Space is a window gallery located in the window of the ADC Offices on William Street in Darlinghurst. The exhibition space has direct street frontage, is accessible to view 24 hours a day and is lit for viewing at night.
09 June to 29 July 2020
On display from 09 June to 29 July 2020 is the work The New Neighbours by Meredith Woolnough as a part of the exhibition Open House: 3rd Tamworth Textile Triennial.
Coral reefs are under stress due to rising sea temperatures. It has been predicted that 90 per cent of the world's coral will be dead by 2050.
In the face of this devastating statistic, I can't help but wonder what the world will be like without coral reefs. What will these beautiful, fascinating and important ecosystems look like after climate change has destroyed the majority of them? Will they become barren wastelands, or will the reefs evolve into a new kind of ecosystem, with new dominant species? While many species will perish under the impending harsh conditions, there will always be those that are able to adapt, survive and even thrive in the face of change.
The New Neighbours explores how the transformed reefs might appear after secondary colonisers have moved in. The embroidered forms that make up the installation are inspired by a red Discosoma species, from the order Corallimorpharia. Colonies of Corallimorphs have been known to rapidly cover empty spaces in a reef, like a living carpet over coral rubble. Species from this order are hardy, fast- growing organisms that are resistant to pollution, water acidity and temperature changes, making them potential survivors of the impending reef destruction. 
Top Image: Meredith Woolnough, The New Neighbours (detail), 2017 Photo: courtesy of the artist