Patterns In-between
Bic Tieu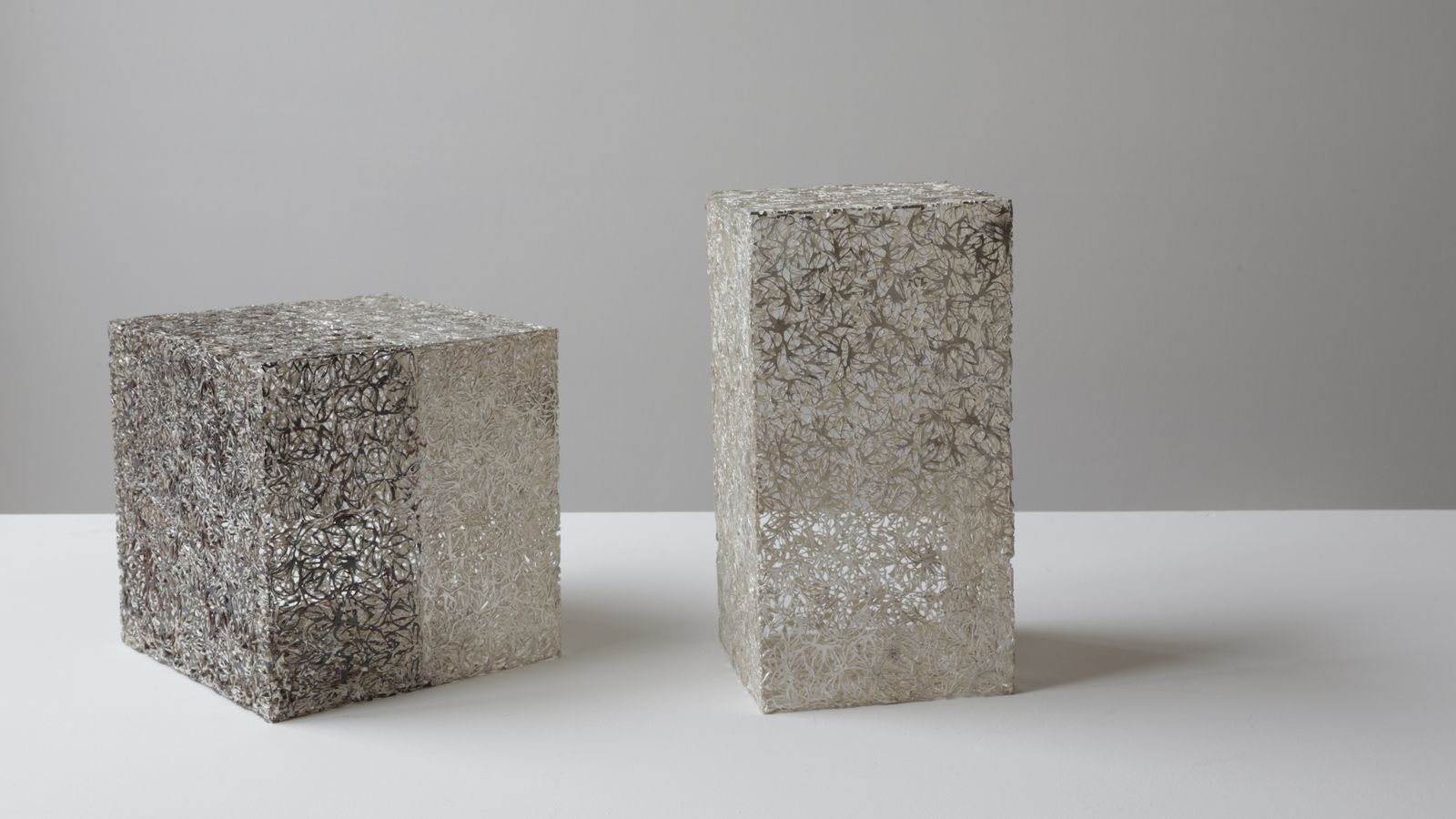 Australian Design Centre plays a critical role in celebrating the work of Australian artists who embrace the highest degree of skill and who continually explore material, process and ideas to advance contemporary craft and design practice.
Object Space is a window gallery located in the window of the ADC Offices on William Street in Darlinghurst. The exhibition space has direct street frontage, is accessible to view 24 hours a day and is lit for viewing at night.
26 November, 2020 - 27 January, 2021
Patterns In-between is Bic Tieu's self-examination as a Southeast Asian Australian woman living between two cultures. 
The objects' reflect the experiences of Bic's identity and migration to Australia and the intercultural connections of a life lived between the eastern and western cultural spheres. 
Bic acknowledges the reality that exists 'in-between'. This visual and material framework expresses her ongoing interest and belief in the value of the shared experience. Living between these cultures allows Bic to revel in the creative and metallurgical processes that inform her art and design practice.
This work draws on eastern cultural symbols and material practices fused with western traditions of design and presentation. The layered arrangement of the emblematic tea leaves and magnolias express the embodied complexities associated with identity.
These motifs have a deep historical association with Asia, connecting trade routes and metaphorically contribute to the layered considerations of migration. 
From the translation of visual symbolism through a method of deconstruction and alchemic processes, the final floral reference is transformed by metallurgical processes, revealing a language that is layered and connected. The techniques employed are a combination of traditional metal work, laser cutting, metal casting of alloys and patination. The alloys consist of silver, copper and gold. These are specifically used to achieve particular tones in the surfaces.
The design of the surface and basic geometry presents a tension and a dialogue for the Australian Southeast Asian diaspora, more importantly, it becomes an instrument for articulating cultures that exist 'in-between' cultural spaces. 
About Bic Tieu
Bic Tieu is a designer and maker of contemporary craft, jewellery and objects, currently teaching at the University of New South Wales, Arts, Architecture & Design. 
Bic's work draws on traditional and contemporary craft methods and technology. She is inspired by Asian art practices and sensibilities to communicate narratives around personal cross-cultural concepts of intercultural identity. She investigates these visual languages and esoteric ideas using design strategies creating new perspectives of contemporary object making and meanings. 
Bic's recent practice used geographic mapping and graphic language exploring cultural identity and transnationalism to design architecturally sculptural objects and wearables for the hand and body.
Bic is a PhD candidate at the Australian National University with the Jewellery and Object workshop - School of Art & Design and would like to acknowledge funding support received for this work through the ANU EASS Patrons Higher Degree Research Award.
Top Image: Bic Tieu, Patterns In-between, Objects 1 & 2, Photo: Gavino Pilli